The Beginning of iTeaworld
Jingyi Tea, the predecessor brand of iTeaworld, was established. We started to manage business of various famous Chinese tea.
Wild Tea Garden Base
We contracted nearly 10,000 mu national forests and built our own wild tea garden base. In the same year, we established Jingyi Primary Tea Factory.
Old Tree Ecological Tea Garden
We collected, treated, and transplanted more than 3,000 tea trees (more than 100 years old) and made sustainable protection plans for those trees. Our Old Tree Ecological Tea Garden was formed.
Modern Refined Tea Factory
Our Modern Refined Tea Factory covering an area of 6000 square meters was established, integrating scientific research, development, and production.
Birth of iTeaworld
iTeaworld brand was officially established and trademarks in many regions (the United States, the European Union, countries in Southeast Asia, etc.) were registered. We officially entered the international market as a new brand. iTeaworld official website and brand stores on major consumer platforms worldwide are in operation.

About iTeaworld
Welcome to iTeaworld, we've been working to become a preferred platform for tea lovers over the world, where you can learn Chinese tea from scratch. Here you can systematically learn Chinese tea knowledge and culture. In iTeaworld, we hope you can first learn about Chinese tea, try it at a low cost, and finally get your favorite one.
We have cultivated in the field of tea service in China for 15 years and we are a tea enterprise integrating production and marketing. We own more than 6000 mu wild tea trees mountain base and more than 2000 old tea trees over 100 years old. In iTeaworld, you can not only find cost-effective high mountain tea with unique flavors but also find more nutritious wild old tree tea with abundant flavors. In addition, we provide a variety of tea collections and diverse tea samples to choose from. We promise to refund you if you are not satisfied with the goods within 15 days.
Sustainable Protection
Environmental protection and development
Besides providing tea services, we are practicing more things about sustainability and conservation. iTeaworld always advocates the green concept and works for environmental protection. We try our best to reduce energy consumption in every phase from production to sales. We insist on using eco-friendly packages that can be recycled. Our express boxes use no tape.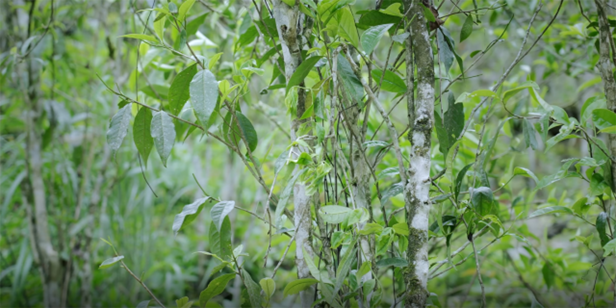 iTeaworld is dedicated to the transmission of the most traditional Chinese farming methods, the recovery of ecological diversity of tea gardens and the improvement of the soil and other environments. We ensure there are no pesticides, chemical fertilizers, synthetic auxins, etc. in our products. We provide consumers with safe and high-quality organic tea. We hope to contribute more to the recovery and development of the ecological environment.
We've been working to protect the variety of tea tree species and support the development of regional and group-growing tea gardens. We don't know what will happen in the future. The environment might change largely in the long run. No matter how large the group of a single tea tree species is, it could only die out if the species cannot adapt to the new environment. In contrast, things would be different if there are a large variety of tea tree species. Under a sudden change in the environment, as long as one or two mutated tea tree species adapt to the environment, the tea tree species group could survive. Thus, keeping the tea tree species variety as large as possible is our goal.
Contact Us
Do you have any question?
Please feel free to contact us if you have any questions!
Email: support@iteaworld.com