2023 Fresh Tea
New Arrivals
Cold Brew Tea, Green Tea, 2023 Oolong Tea. Enjoy The Latest Teas From iTeaworld!
Buy Now!
I had the honor of trying the Classic Collection of teas. Trust me you are going to want to try them. If, you don't like classic teas they have many other wonderful choices. Whatever you choose, you should choose because these teas are delightful.I only wish we could have shared a cup of tea together.
Wonderful selection of teas for those seeking the real deal. Buying classic tea has never been more convenient!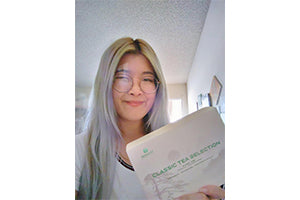 Tea you'll enjoy drinking, smartly packaged, largely without plastics, in just the amount needed for an average session
iTeaworld enables consumers to savor the essence of these Chinese teas in one sitting and experience a comprehensive and enjoyable tea tasting journey.
About Us
Our boundless love for tea is something we're eager to share. Here at iTeaworld, our mission is clear-cut: to bring you exceptional loose leaf teas and enrich your knowledge of Chinese tea culture. Each leaf we offer carries the legacy of tradition, culture, and sustainability. Dive into the flavors of China with us, one cup of loose leaf tea at a time.
Know More
FAQ
We Promise Provide 100% Natural Loose Leaf Tea Without Any Extra Additions. No Sugar, No Gluten.
Feel free to contact us, we are always here to answer your questions!
Support Email: support@iteaworld.com
What types of tea do you offer?
What kind of tea is best for beginners?

If you're new to tea, we advise beginning with our tea sampler. It lets you sample various teas at once, assisting you in identifying your preferred flavors.
Loose leaf tea is a traditional form of tea made up of whole tea leaves, as opposed to tea bags. It's known for its natural flavor and quality because the leaves can fully unfurl during brewing, releasing maximum aroma and taste.
Why should I choose loose leaf tea over tea bags?

Loose leaf tea offers a richer, more complex flavor experience. Since the leaves are whole, they can unfurl while steeping, releasing more aroma and flavor. This means you get to taste the true essence of the tea, not just the broken bits found in tea bags.
How do I properly brew loose leaf tea?

Brewing loose leaf tea requires hot water, but it should not be boiling. The specific steeping time and temperature depend on the type of tea, but generally range from 175°F (80°C) to 212°F (100°C). Detailed brewing instructions can be found in the product descriptions.