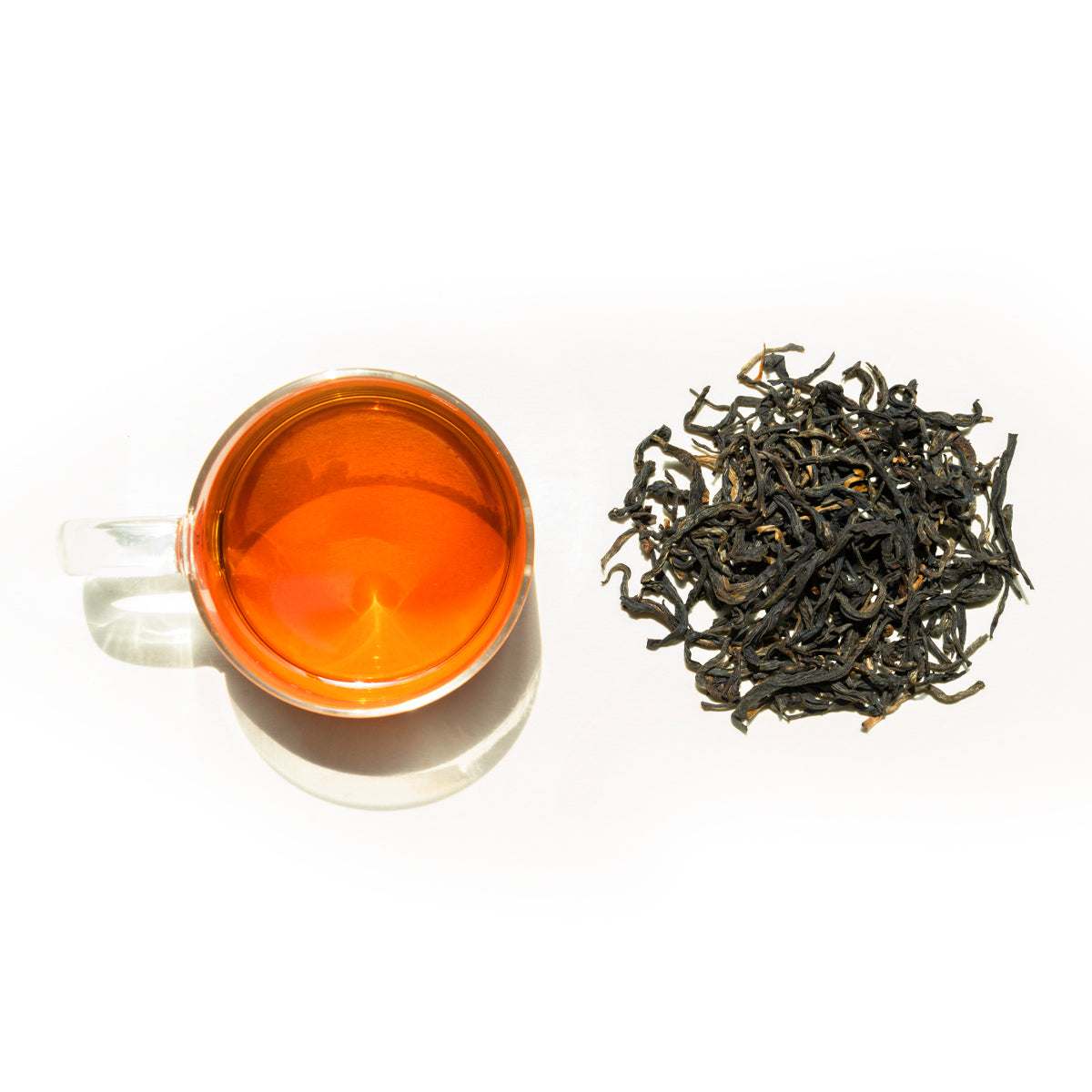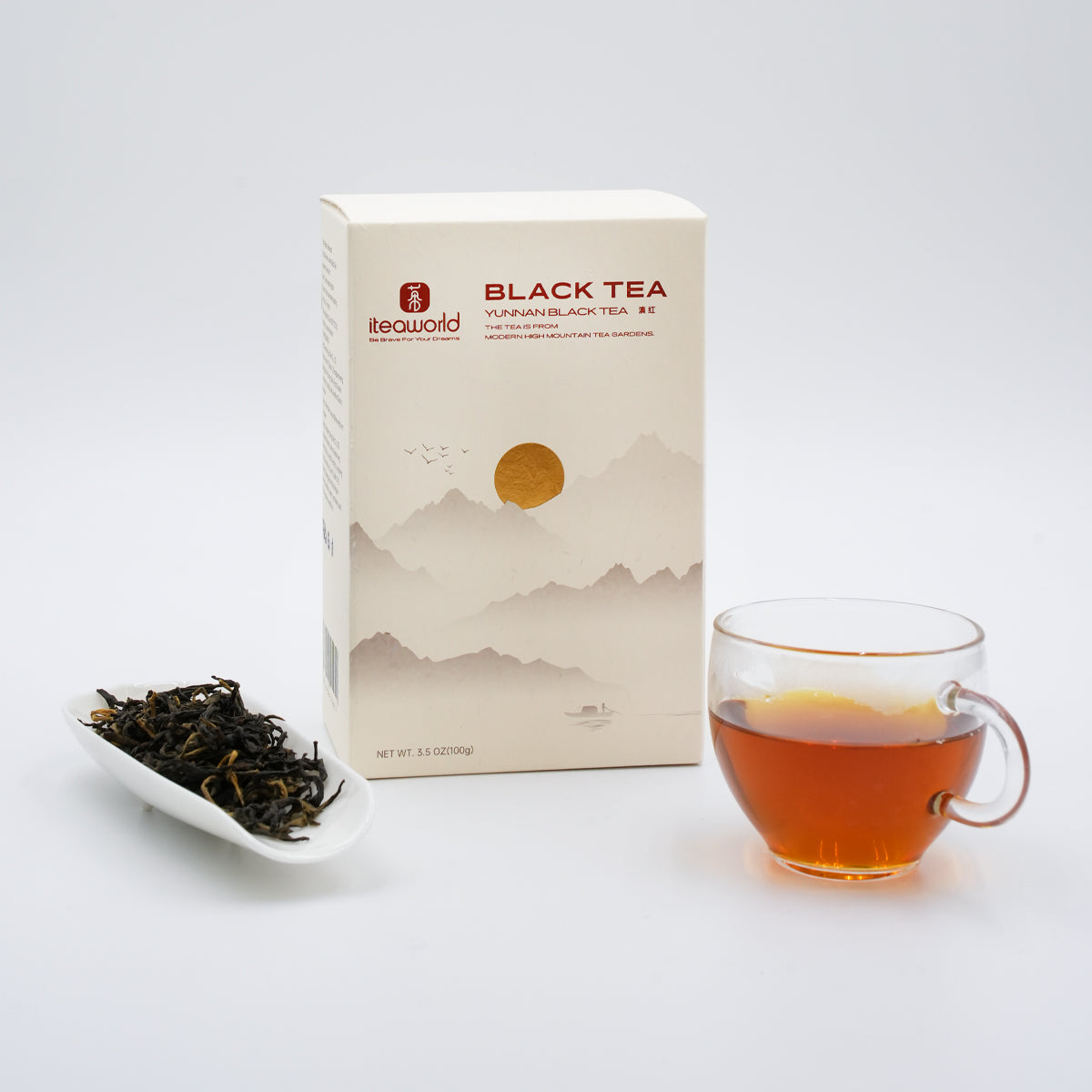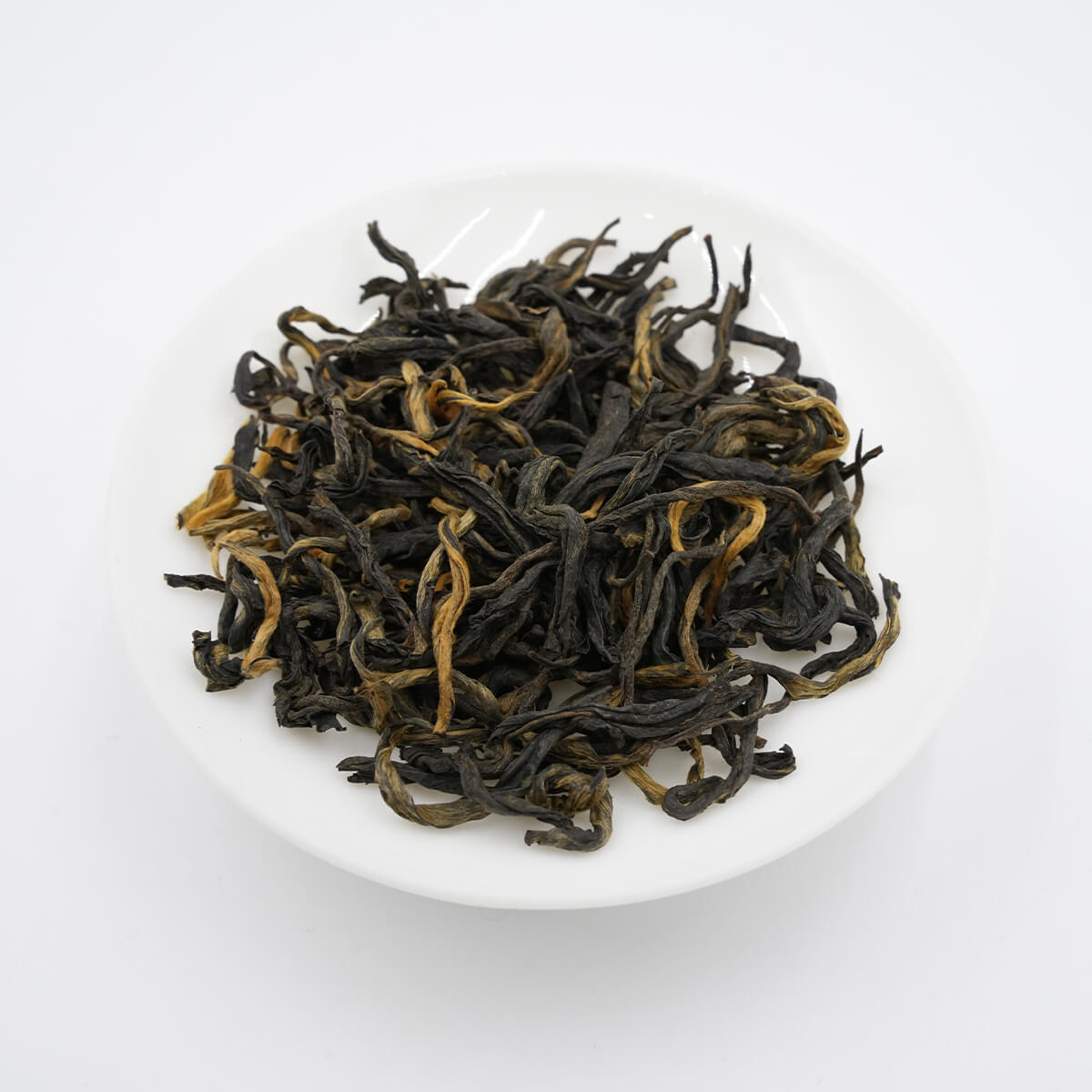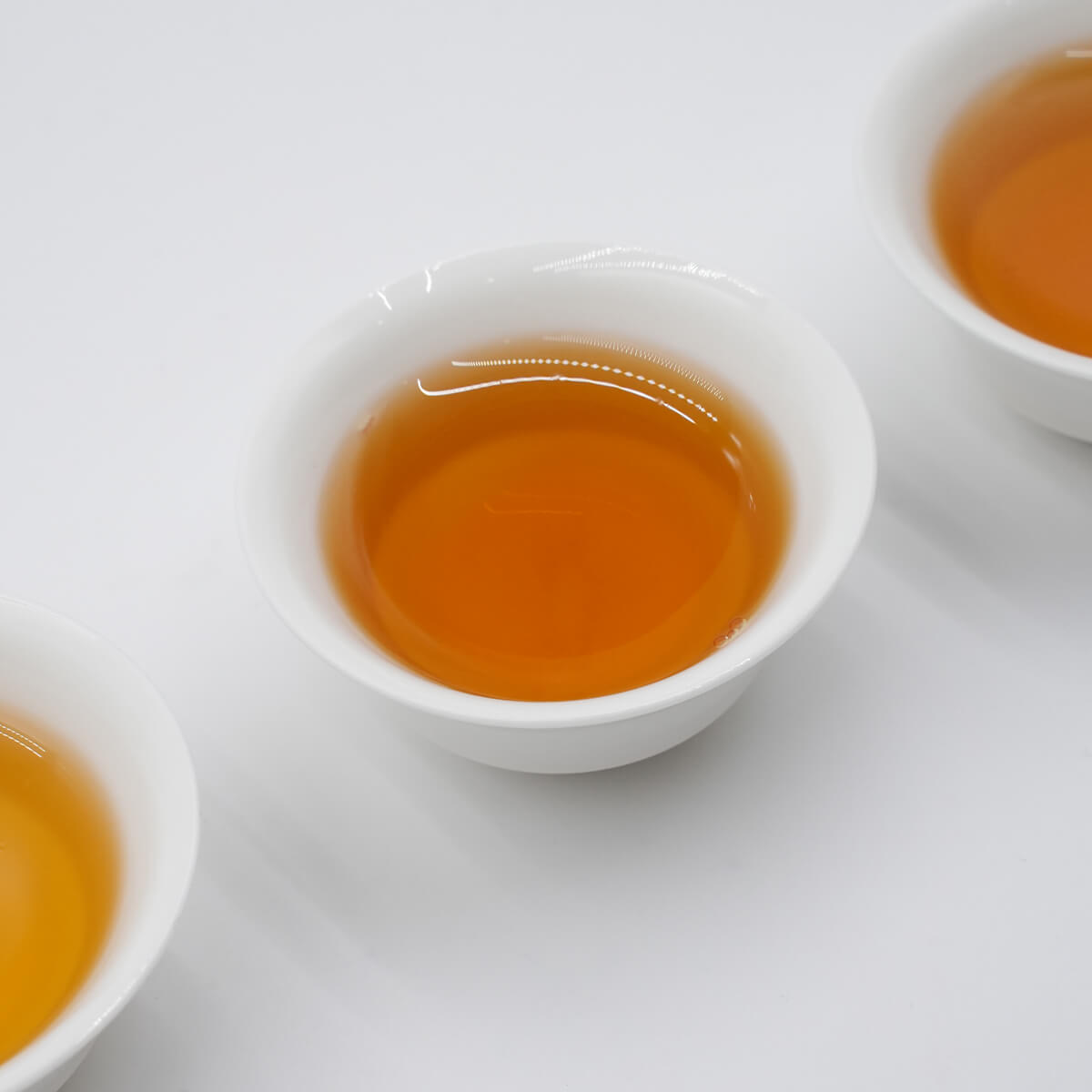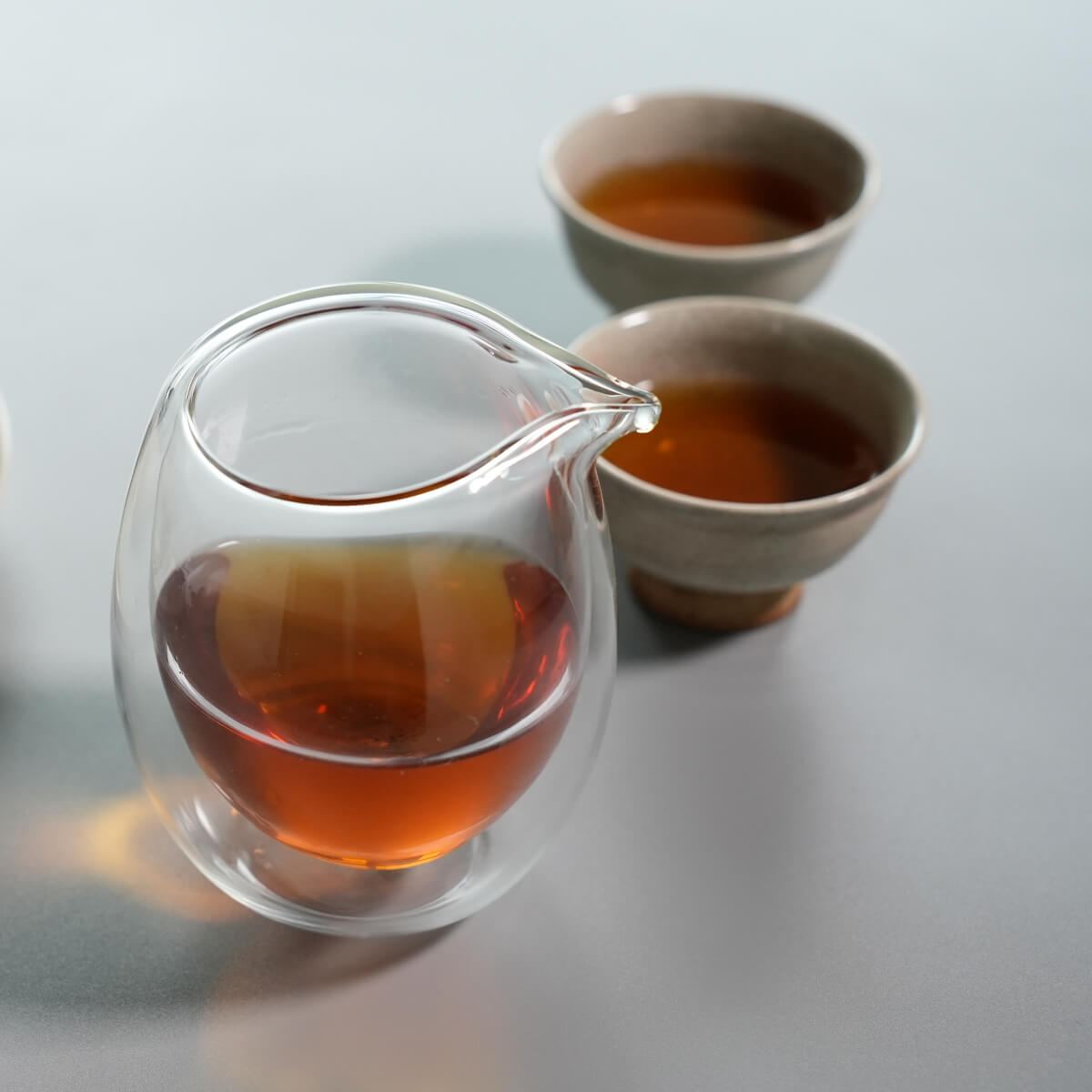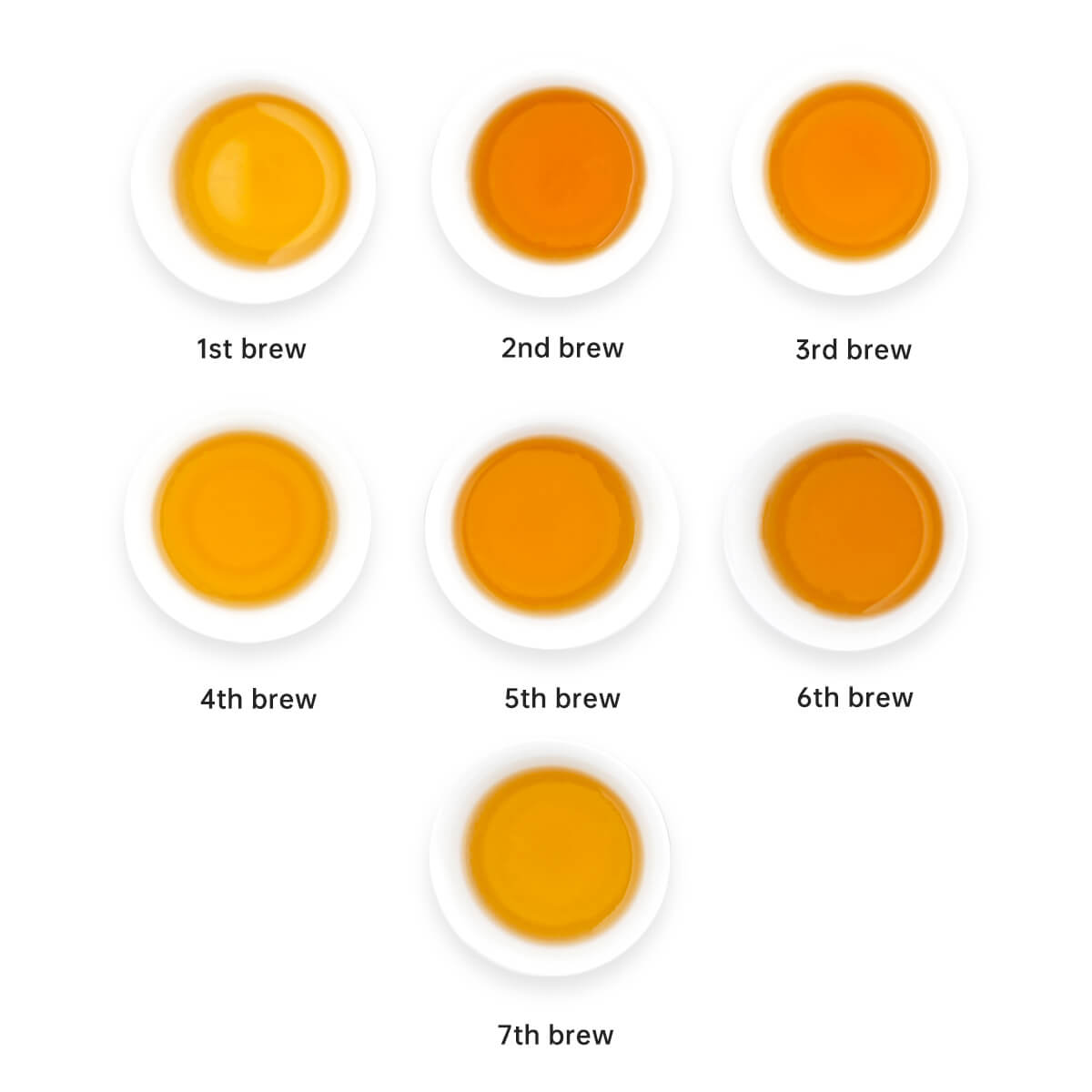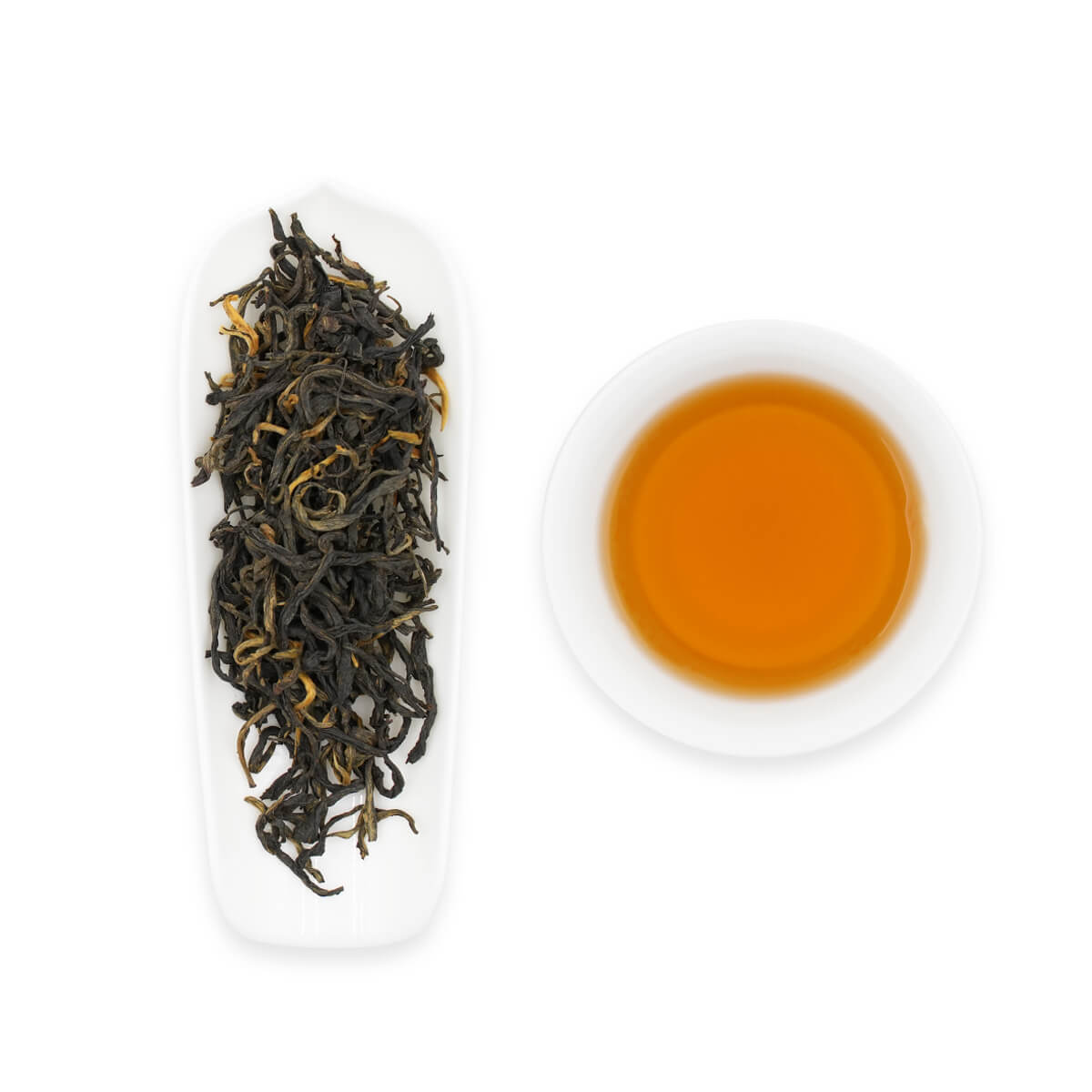 Yunnan Black Tea
---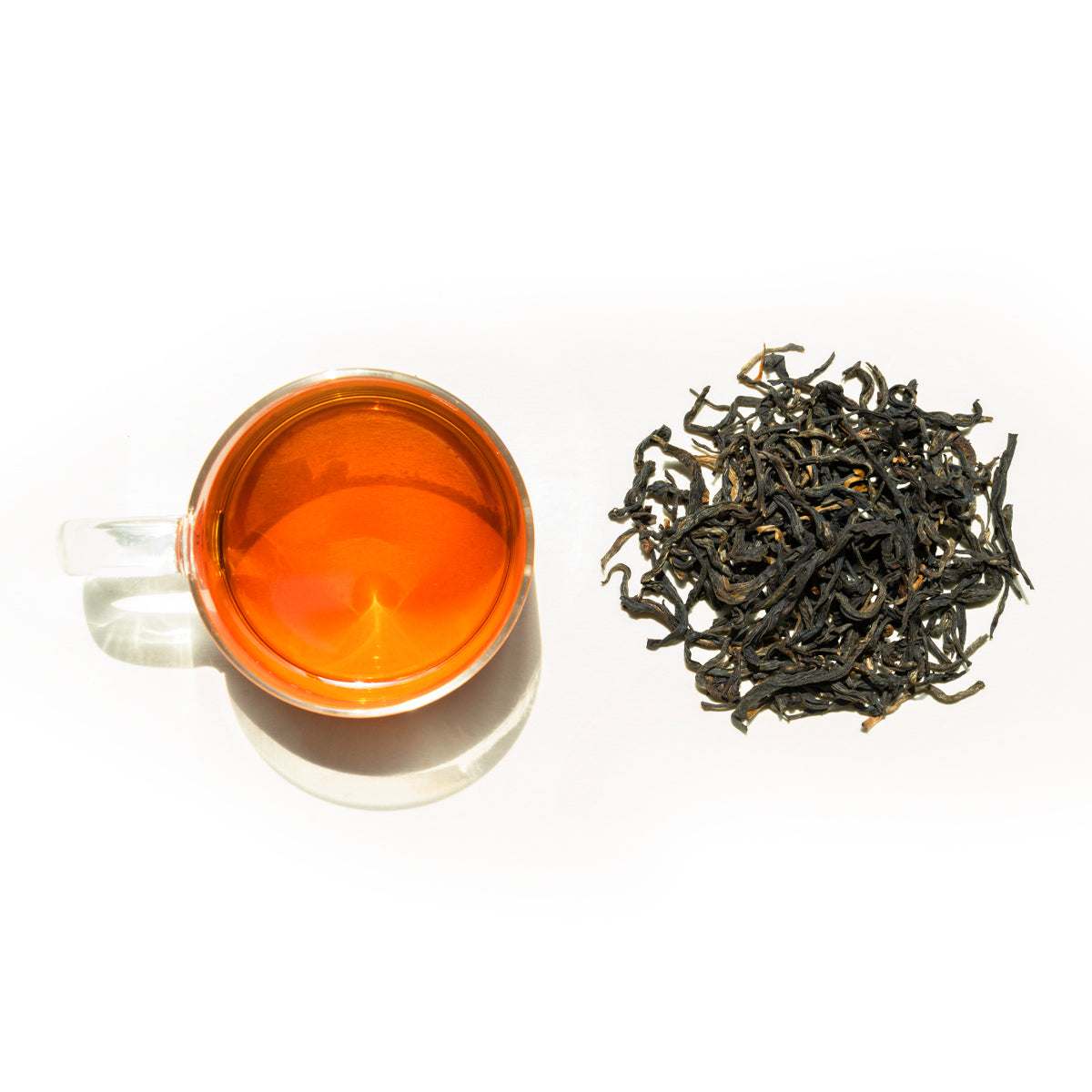 Origin:
Fengshan Town, Fengqing, Yunnan,China
Taste Note:
Rich And Smooth Flavor With Caramel, Malt Flavors, And Sweet Honey Aroma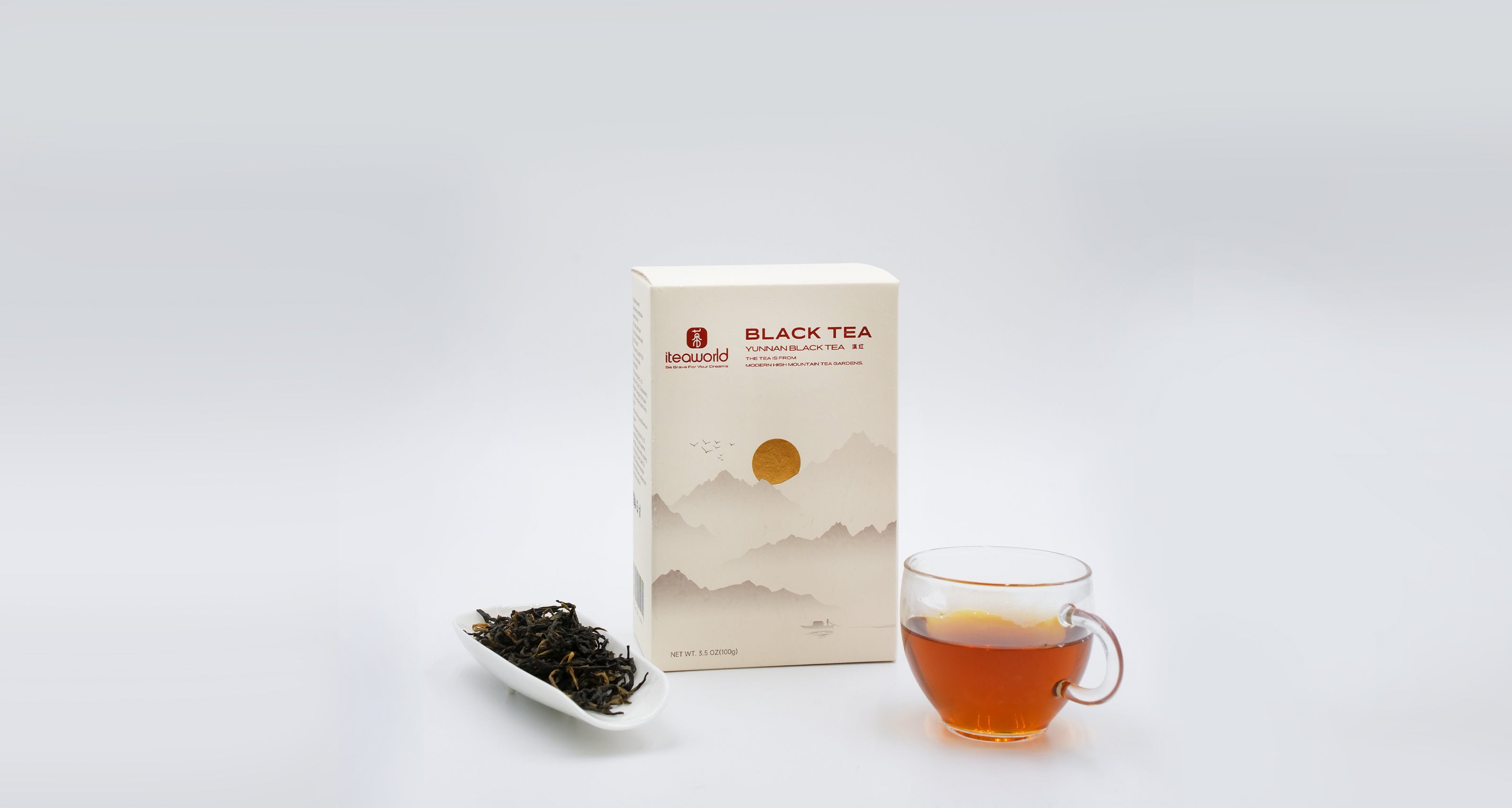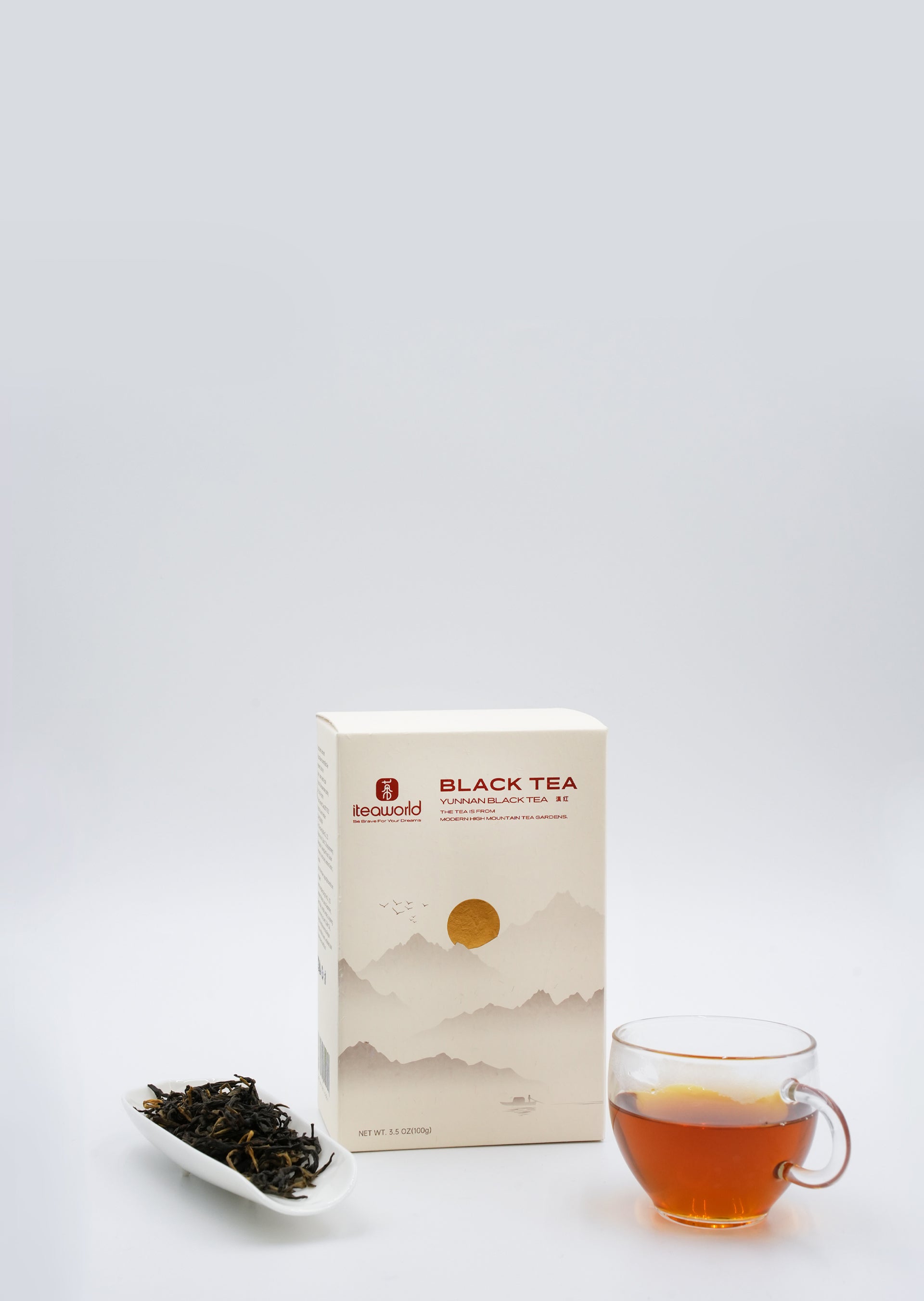 Yunnan Black Tea
The Strongest Tasting Black Tea in China.
From Core Producing Area of Yunnan Black Tea. Authenticity Guaranteed.
Tea Presented as a National Gift to the British Royal Family.
In 1986, Queen Elizabeth II was presented with Yunnan Black Tea as a national gift during her visit to China.
From Yunnan Large-leaf Tea Trees. Strong and Long-lasting Flavor. High Brew Tolerance.
The large-leaf variety tea trees have a longer growth cycle (2-3 years), with large and fairly tippy leaves. They have higher contents of water extract and other substances.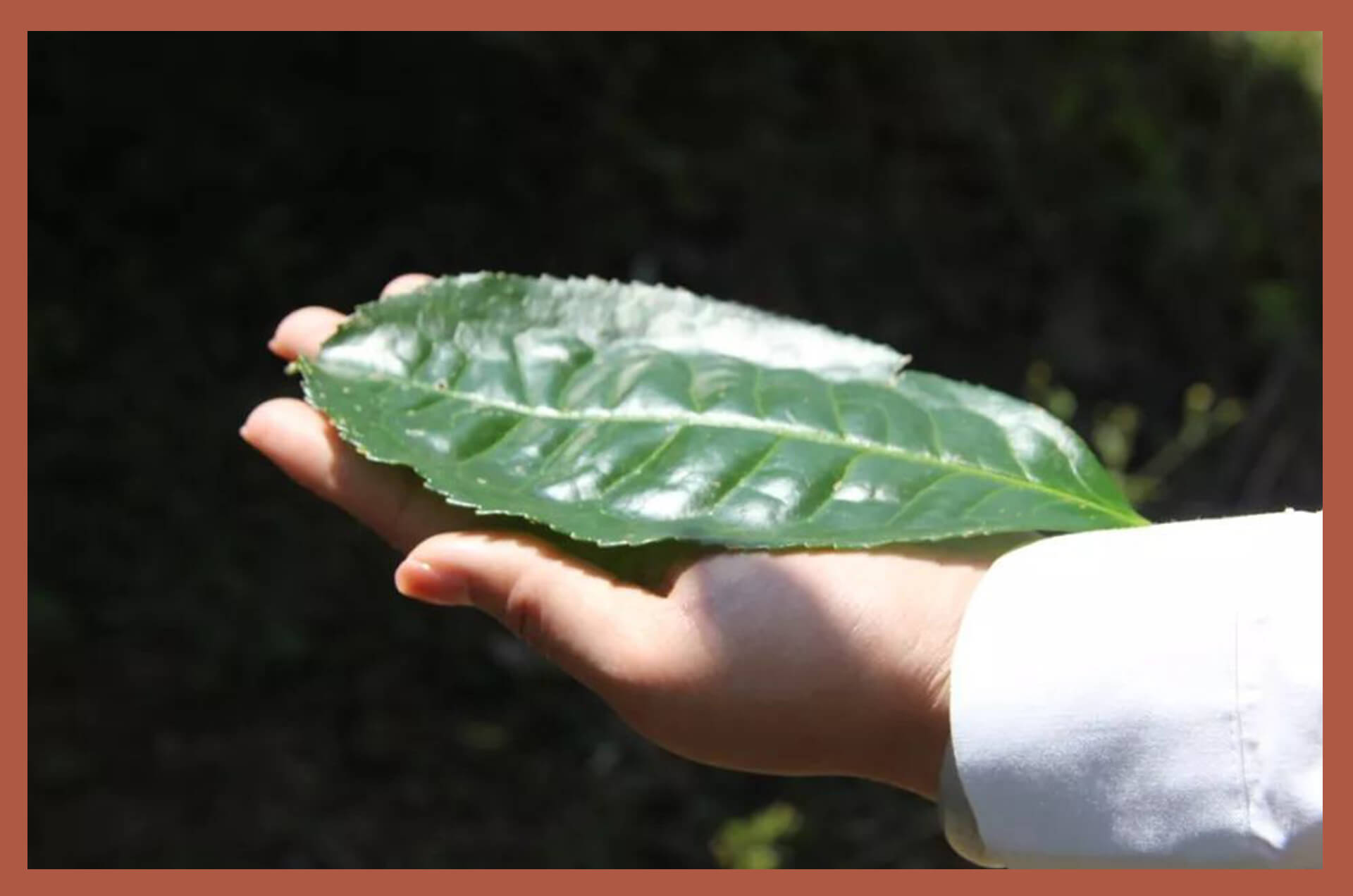 Large-leaf variety tea has higher brew tolerance.
Small-leaf variety tea is more aromatic.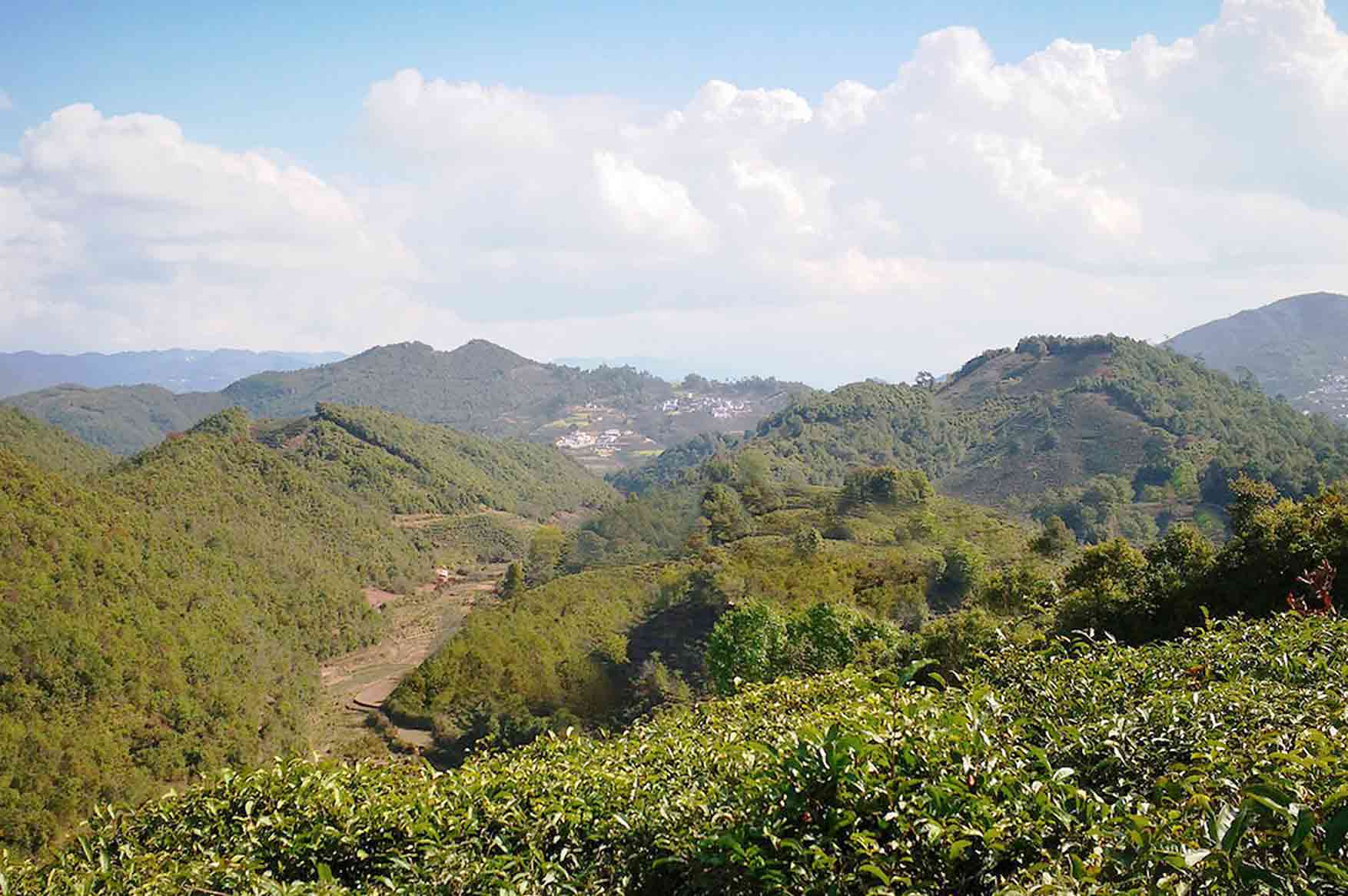 Since Ancient Times Misty High Mountains Produce Quality Tea.
This tea is grown in the high mountains. High mountains have lusher vegetation, their soils contain higher organic matter content, and the extreme day and night temperature difference promotes the accumulation of tea substances in leaves.
Brew It Correctly. Experience the Authentic Taste of Chinese Tea.
We Insist On Using Environmentally-friendly Packaging.
iTeaworld has always advocated for green and environmentally-friendly principles. We use paper certified by the Forest Stewardship Council (FSC) and soy-based inks for packaging.
This product is rated 5.0 of 5.0 stars.
It has received 3 reviews.
A woody wonder
The dry aroma is lovely. Sweetness of honey, and light plum with sweet woody notes. The leaf is a dusty dark chocolate color with hints of golden buds; beautifully twisted. A hint of chocolate lingers in the bag. The liquor color is so beautiful. A nice amber coloring. The taste is full of different woody notes. Desert wood, old house wood, some varnish (you'll experience this all in higher amounts as you steep it longer). The wet leaf aroma is a bit bready with hints of raisins.
Crisp and Flavorful
Loved the crispness and sweet notes in this Yunnan Black Tea. Reminded me of chocolate and sweet potato.
Delicious!
Yunnan Black Tea is a winner! It's got deep flavors with a touch of rose and cocoa. Really satisfying.
FAQ
We Promise Provide 100% Natural Loose Leaf Tea Without Any Extra Additions. No Sugar,No Gluten.
Feel free to contact us, we are always here to answer your questions!
Support Email: support@iteaworld.com
What is the shelf life and preservation method of Yunan Black Tea?

Shelf life is 24 months,To keep the freshness of Yunan Black Tea, store it in an airtight container away from direct sunlight and moisture. Proper storage will help maintain its flavor and aroma over time.
What are the health benefits of Yunnan Black Tea?

Yunnan Black Tea, also known as Dian Hong tea, is associated with potential health benefits including antioxidants that combat free radicals, potential support for heart health by aiding in cholesterol regulation and blood pressure control, and a caffeine content that can enhance mental alertness and focus.
What countries do you ship to and what is your return policy?

We support shipping to most countries in the world, including the United States, Europe, Russia, Asia and more!
Shipping time is around 5-14 business days
We support full refund if you are not satisfied within 15 days after you receive the tea, no need to return the tea.
We are confident in our teas and are happy to provide excellent customer service.
This product is rated 5.0 of 5.0 stars.
It has received 3 reviews.