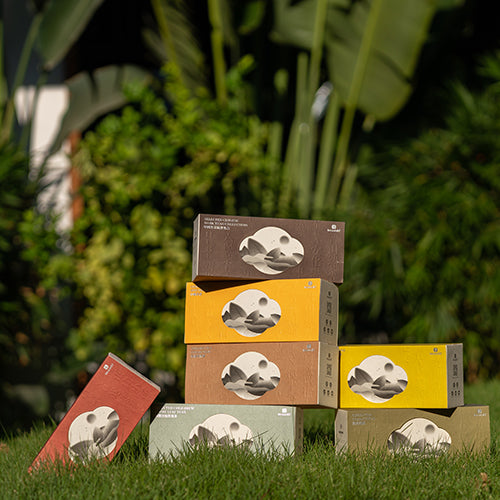 Tea Sampler
iTeaworld presents a wide range of loose leaf tea tea sampler for classic, oolong, black, green, cold brew and more. Each one is carefully selected. Excellent quality tea far exceeds the price. Shop Now for tea sampler at iTeaworld!
FAQ
We Promise Provide 100% Natural Loose Leaf Tea Without Any Extra Additions. No Sugar, No Gluten.
Feel free to contact us, we are always here to answer your questions!
Support Email: support@iteaworld.com
What is a Tea Sampler, and why should I consider it?

A Tea Sampler is a curated collection of diverse tea varieties, allowing you to explore different flavors. Our Loose Leaf Tea Sampler offers a selection of premium loose leaf teas. It's the perfect introduction to discover your favorite blends or to gift a tea enthusiast.
What makes iTeaworld's Loose Leaf Tea Sampler special?

Our Loose Leaf Tea Sampler is crafted with care, featuring a variety of handpicked loose leaf teas. Each sampler is designed to showcase the richness of our tea collection, providing a delightful experience for tea lovers. It's an ideal way to enjoy the quality and diversity of our teas.
Are Tea Sampler sets suitable for gifting occasions?

Absolutely! Our Tea Sampler makes delightful gifts for any occasion. Whether it's a birthday, holiday, or special event, sharing the joy of unique tea blends is a thoughtful and appreciated gesture.
What types of Tea Samplers does iTeaworld offer?

iTeaworld takes pride in offering a diverse range of Tea Samplers to cater to various preferences. Our collection includes Loose Leaf Tea Sampler sets featuring premium varieties of Oolong Tea, Black Tea, and Green Tea. Additionally, we offer specialized Tea Samplers for Cold Brew Teas, providing a refreshing twist on traditional brewing methods. Explore our selection to discover the rich tapestry of flavors in each category.