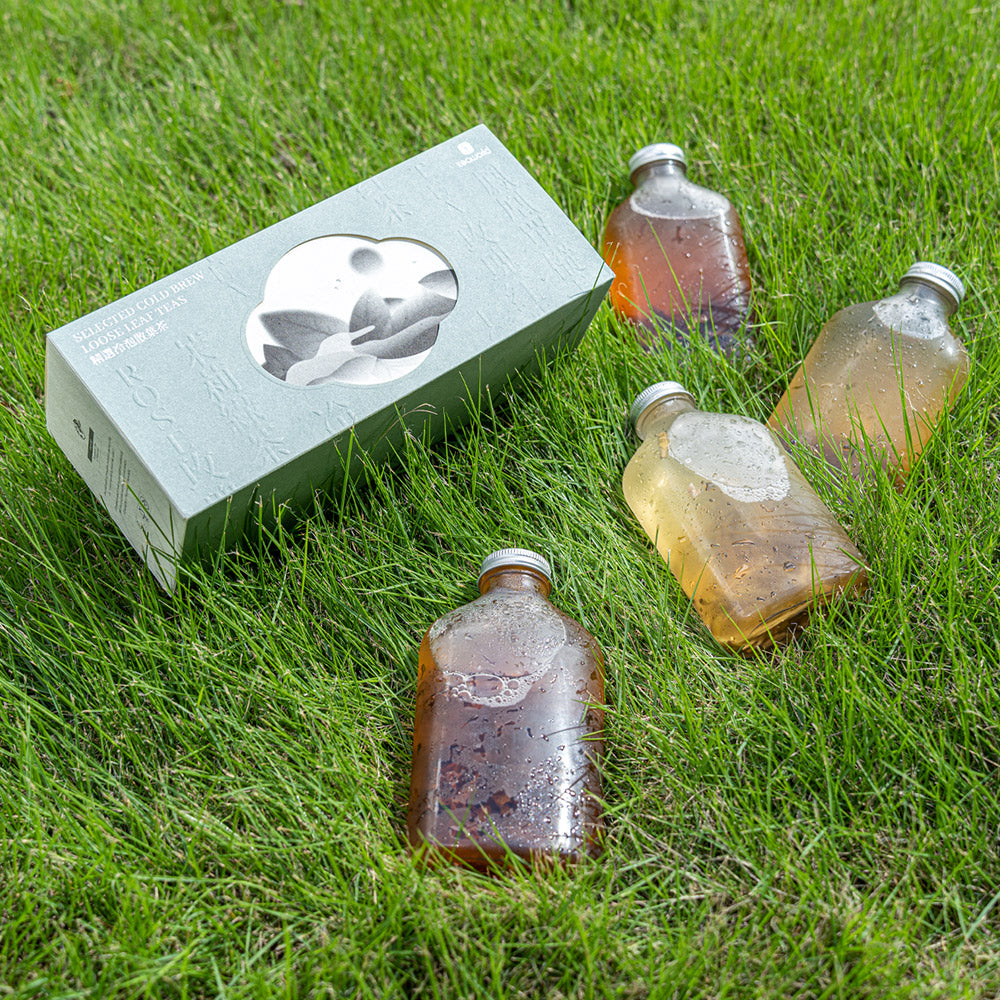 Cold Brew Tea Sampler
---
Gift: 20 Biodegradable Tea Bags, Loose Leaf Tea & Tea Bags at the Same Time
Introducing our Cold Brew Tea Sampler, a carefully curated ensemble of four teas perfect for refreshing cold infusions. Imagine yourself on a sunny porch, sipping a chilled brew that dances on your taste buds. This collection is a refreshing gift, a symphony of flavors to elevate your summer afternoons, and an ideal introduction for those venturing into the world of cold brewing.

Fenghuang Dancong Oolong Tea 0.17 OZ(5g) *5
Rose Black Tea 0.11 OZ(3g) *5
Jasmine Black Tea 0.11 OZ(3g) *5
Jasmine Green Tea 0.11 OZ(3g) *5

20 Complimentary Biodegradable Tea Bags Included
Tea Storage Methods and Shelf Life

Tea Storage Methods: Cool, dry, away from light, and refrigerate at 5°C to prevent odor.
Shelf Life: 18 months
Savor Four Exceptional Cold Brew Tea Varieties
Cool Down with Chinese Cold Brew Tea Perfection
Meticulously Curated: Your Premium Choice for Cold Brew Tea
Indulge in the rich narratives of our four meticulously selected high-mountain Chinese teas, each boasting distinct geographical roots, premium grades, and elevations. These teas are not just leaves; they're tales of tradition, quality, and taste. Experience the essence of cold brewing like never before.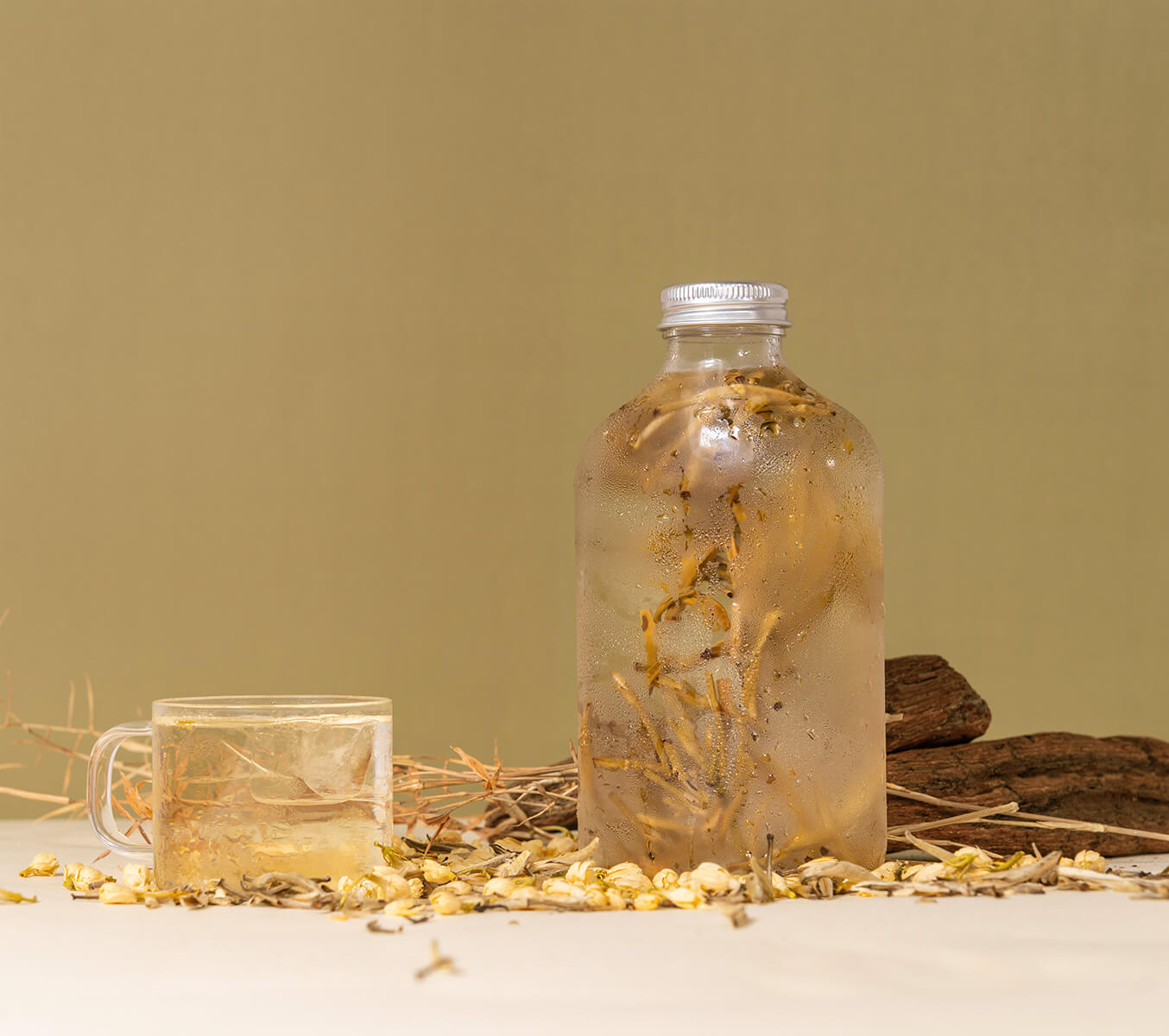 Our Beloved Jasmine Green Tea
This is our team's favorite. Selected from the jasmine flowers of Hengxian, Guangxi. Yunnan high mountain large-leaf green tea as tea embryo, green tea and jasmine flowers repeatedly celling 7 times, made of cold brew tea, full of charming and rich jasmine flavor!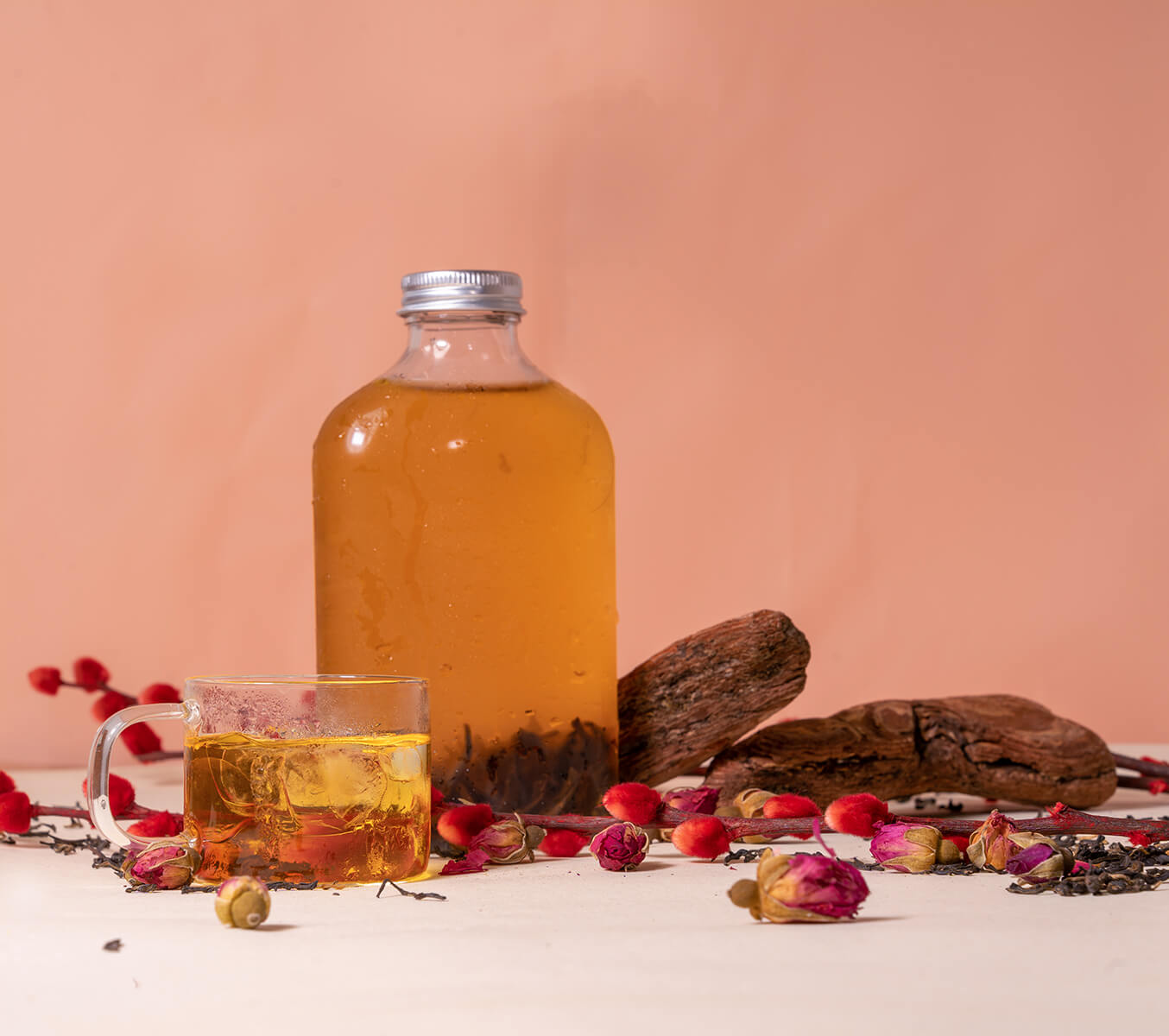 Rose Black Tea
Experience the epitome of cold brew tea with Rose Black Tea. Made using high-altitude Yunnan Fengqing Dianhong tea leaves and Yunnan red roses, it's brewed to perfection, offering the luxurious aroma of blooming roses in every delightful sip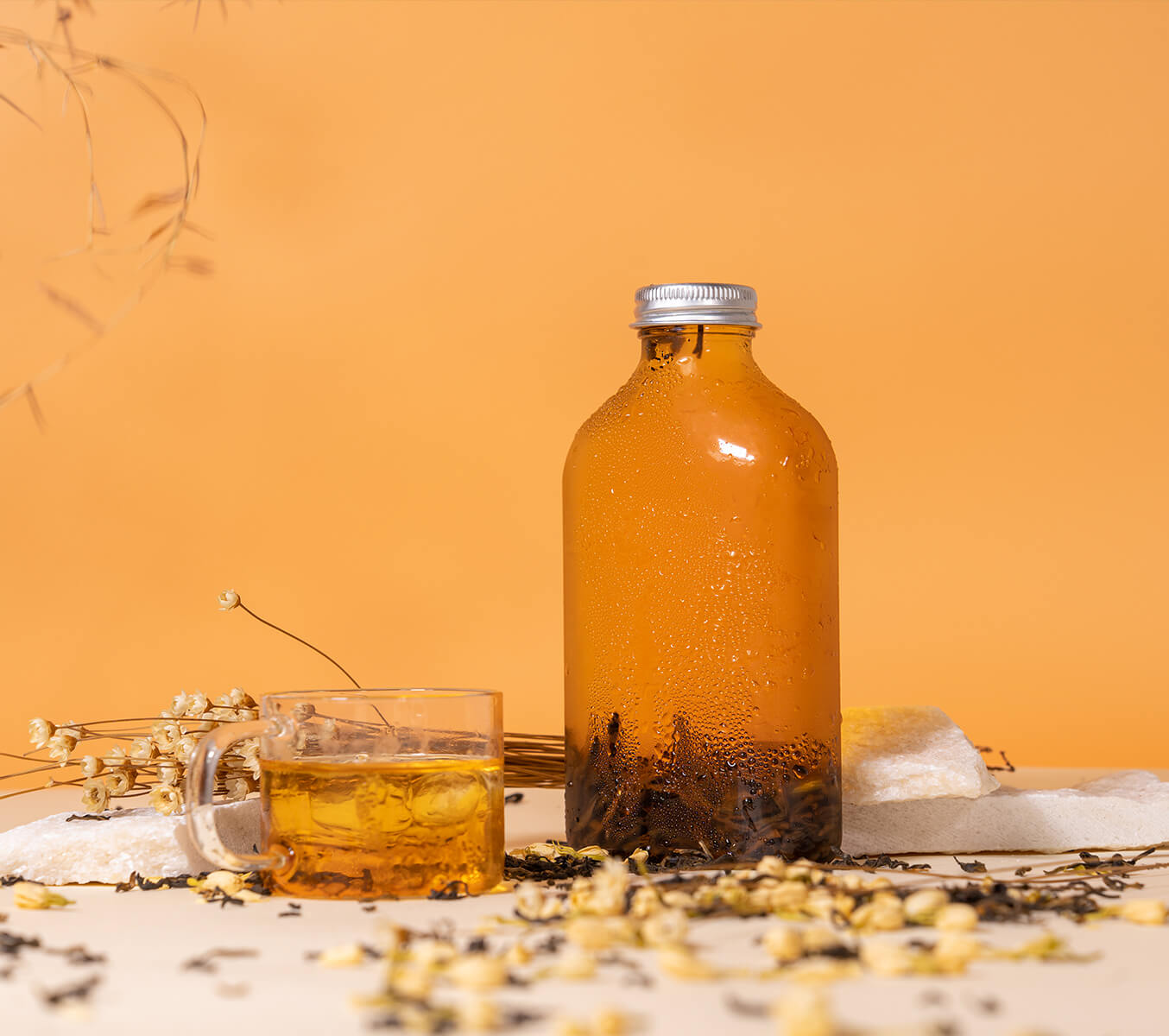 Jasmine Black Tea
Experience the delightful fusion of flavors with Jasmine Dianhong Black Tea. Crafted using high-altitude Yunnan Fengqing Dianhong tea leaves and Hengxian County jasmine flowers, it promises a one-of-a-kind sweet and mellow taste for those who adore both black tea and jasmine.
Fenghuang Dancong
Handpicked from century-old ancient tea trees, this tea is the perfect harmony of sweetness and fragrance, earning the title "Perfume of Teas." Its delightful, sweet flavor will have you hooked on cold brew tea in a heartbeat.
Indulge in Outdoor Bliss with Cold Brew Tea
Amidst the sweltering heat, there's nothing like sipping a chilly and flavorful cold brew tea outdoors. Soak in the sunshine and relish your cold brew tea. It's all about the good times.
Rehydrate and Recharge: Cold Brew Tea Post-Workout
After a vigorous workout, there's nothing like a crisp, revitalizing cold brew tea. Picture that refreshing moment when you enjoy a crisp iced tea after a sweaty session. It's all just right.
Revitalize Your Workday with Cold Brew Tea
Looking for a pick-me-up at work? Look no further than iced tea. With a caffeine kick milder than coffee but equally effective, it's the perfect choice for early birds tackling a demanding workday.
Cold Brew Tea: Elevate Your Gatherings with Health
Had enough of sugary soft drinks and potentially risky beer during gatherings? Cold Brew Tea is the smart choice! Share the goodness of a delicious and health-conscious cold brew tea with your friends and family.
Unlock the Flavors: Discover Cold Brew Tea Pairing Magic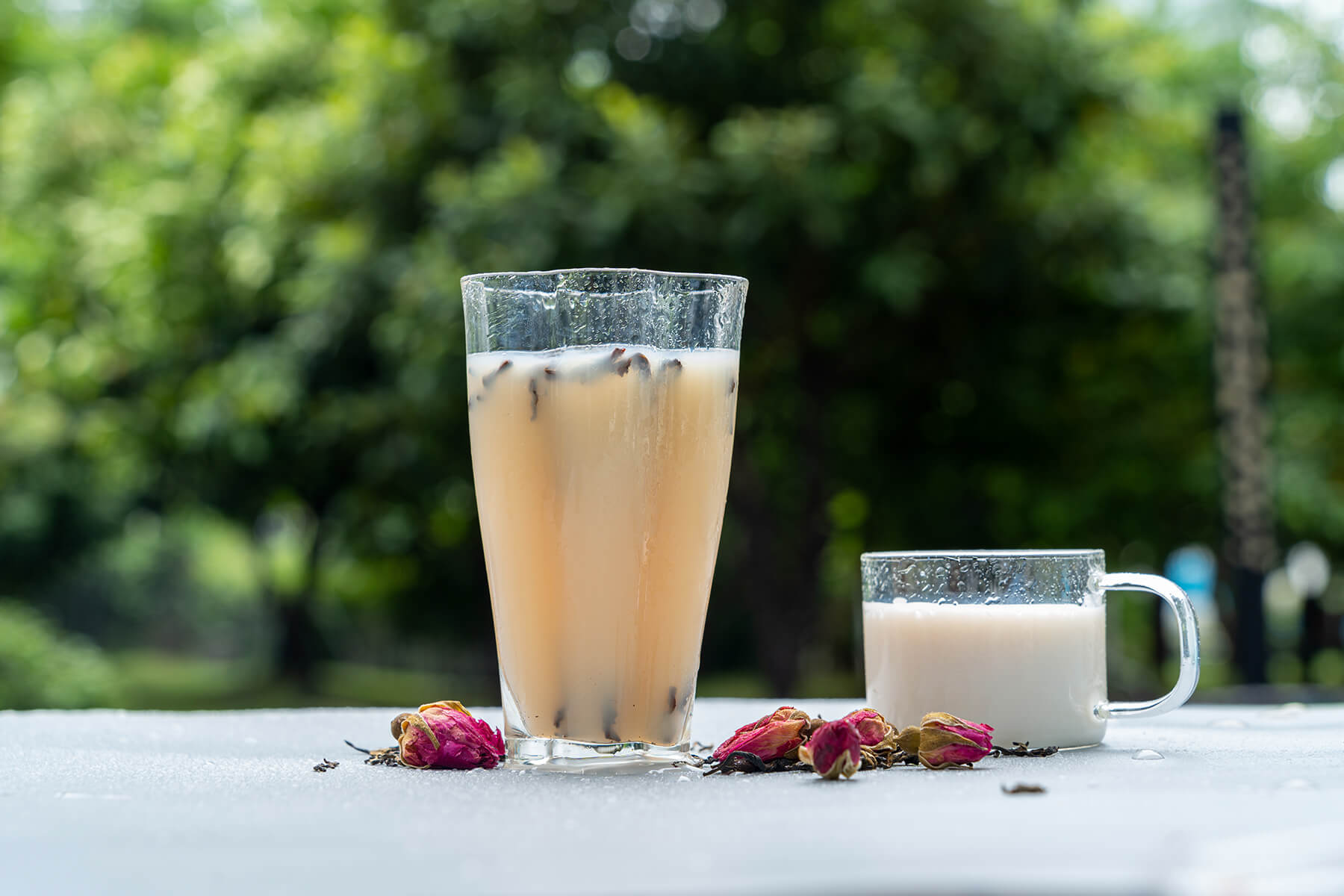 Crafting Fruit Tea at Home
Discover the symphony of flavors as cold brew tea harmonizes with the deliciousness of fruits. The same delightful fruit tea you relish at restaurants is now within your reach at home. Just mix tea, fruit, and ice, and relish the splendid fusion.
Collision with Wine
Prepare to be amazed by the unexpected pairing of tea and alcohol. Mix your favorite spirits with cold brew tea and join us in exploring innovative flavors!
The World's Beloved Milk Tea
Experience the enchantment of milk tea, a worldwide sensation! When tea blends with milk and ice, it conjures the perfect iced milk tea. Once you've tasted it, you'll be forever captivated.
Tutorial Alert: Quick Cold Brew Tea
Want to sip on refreshing cold brew tea in a flash? Follow these steps for a quick and delightful experience!
Chill at Room Temp
Tea to water ratio: 1:100~150
Water temperature: normal temperature
Time: Leave at room temperature for 2 hours
Refrigerated Cold Brew
Tea to water ratio: 1:100~150
Water temperature: normal temperature
Time: Refrigerate for 4-8 hours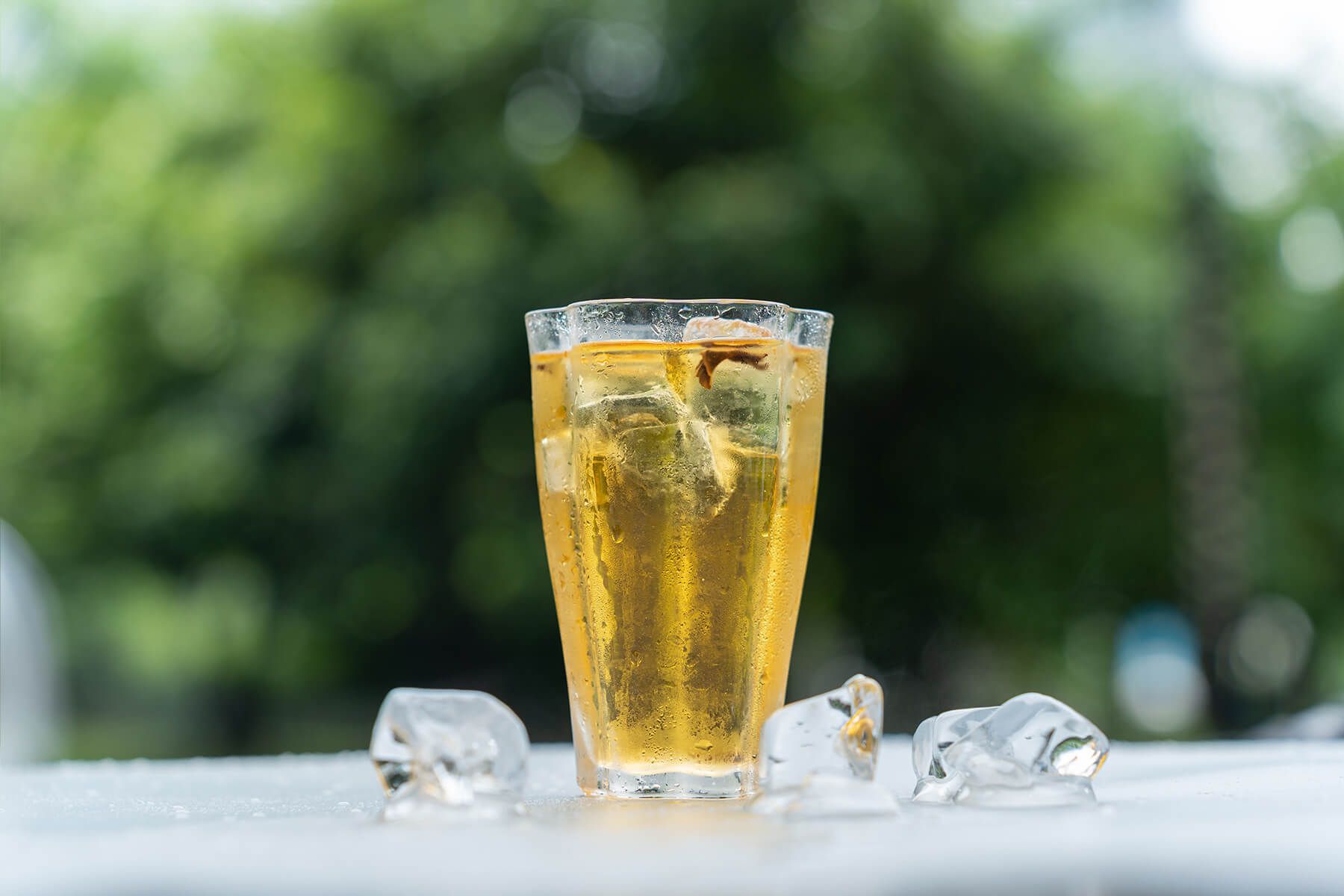 Cold Brew
Tea to water ratio: 1:100~150
Water temperature: ice cubes
Time: Wait until the ice melts before drinking
Ideal for Both Hot and Cold
Master the art of brewing with our cold brew tea Series—it's equally fantastic whether you prefer it hot or cold!
Cold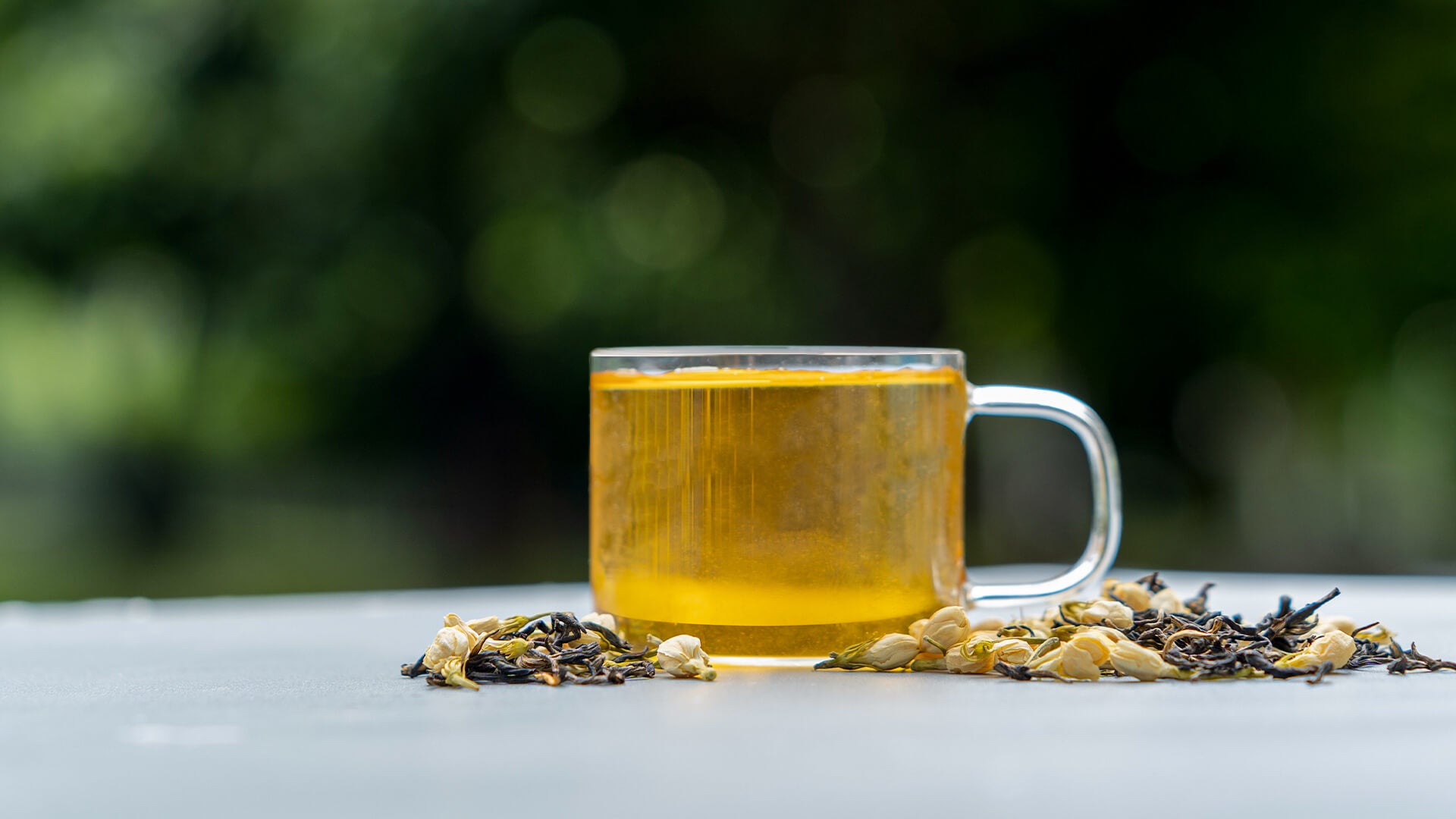 Hot
Protecting Nature, One Sip at a Time: iTeaworld's Pledge
iTeaworld is committed to sustainable development, championing eco-friendly practices and utilizing recyclable packaging. We use FSC-certified paper and soybean oil ink for our packaging, along with biodegradable corn starch for our tea bags. Additionally, iTeaworld is dedicated to safeguarding century-old trees from pest infestations.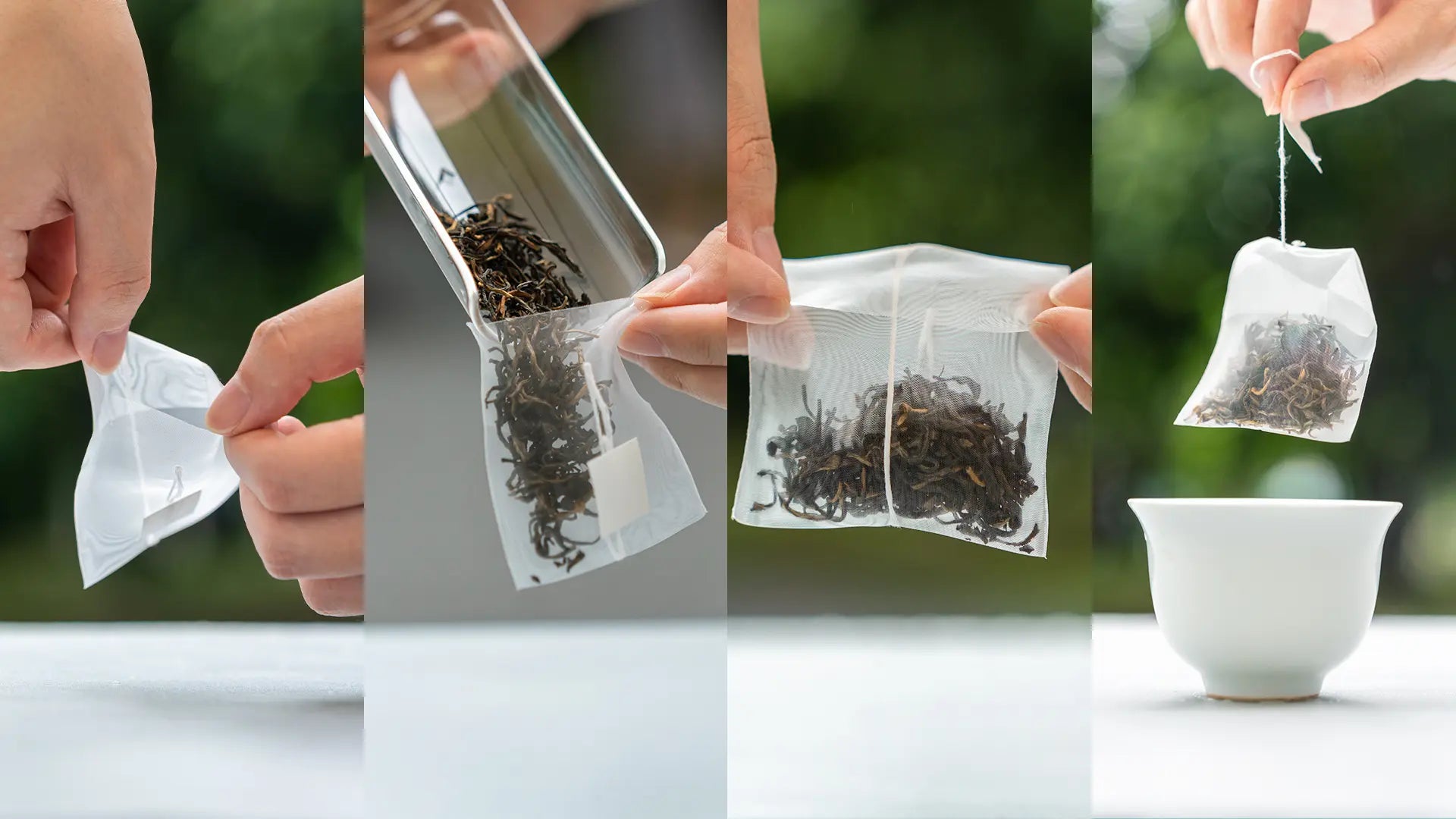 Complimentary Biodegradable Tea Bags
Complimentary Biodegradable Tea Bags – 20 Free Packs for You!
We're delighted to offer you 20 free biodegradable tea bags made from corn fiber. They're easy to use, flip the top part of the tea bag to brew. These tea bags are crafted from corn starch, safe for you, biodegradable, and environmentally friendly.
Sustainable Eco-Friendly Packaging
iTeaworld has always advocated for green and environmentally-friendly principles. We use paper certified by the Forest Stewardship Council (FSC) and soy-based inks for packaging.
Biodegradable Packaging
The outer packaging of the green tea collection is biodegradable, the bag for tea leaves will break down at high temperatures.
The tea bags contain a layer of CPP film, which is designed to prevent the tea leaves from moisture and deterioration. It is environmentally friendly and safe to use. The production process does not contain solvents and is non-toxic.Tips for use: As shown in the picture on the right, after use, you can tear off the packaging cover along the edge for easy access to the tea leaves.
Preserving Centennial Trees: Our Commitment
Centuries-old trees facing pest damage and survival challenges. iTeaworld collaborates with Guilin Agricultural Bureau to establish conservation sanctuaries, transplanting and caring for over 3000 ancient tea trees.
Know More
This product is rated 5.0 of 5.0 stars.
It has received 1 review.
PERFECT gift!
Got it for my picky daughter she loves it buying her more.
This product is rated 5.0 of 5.0 stars.
It has received 1 review.