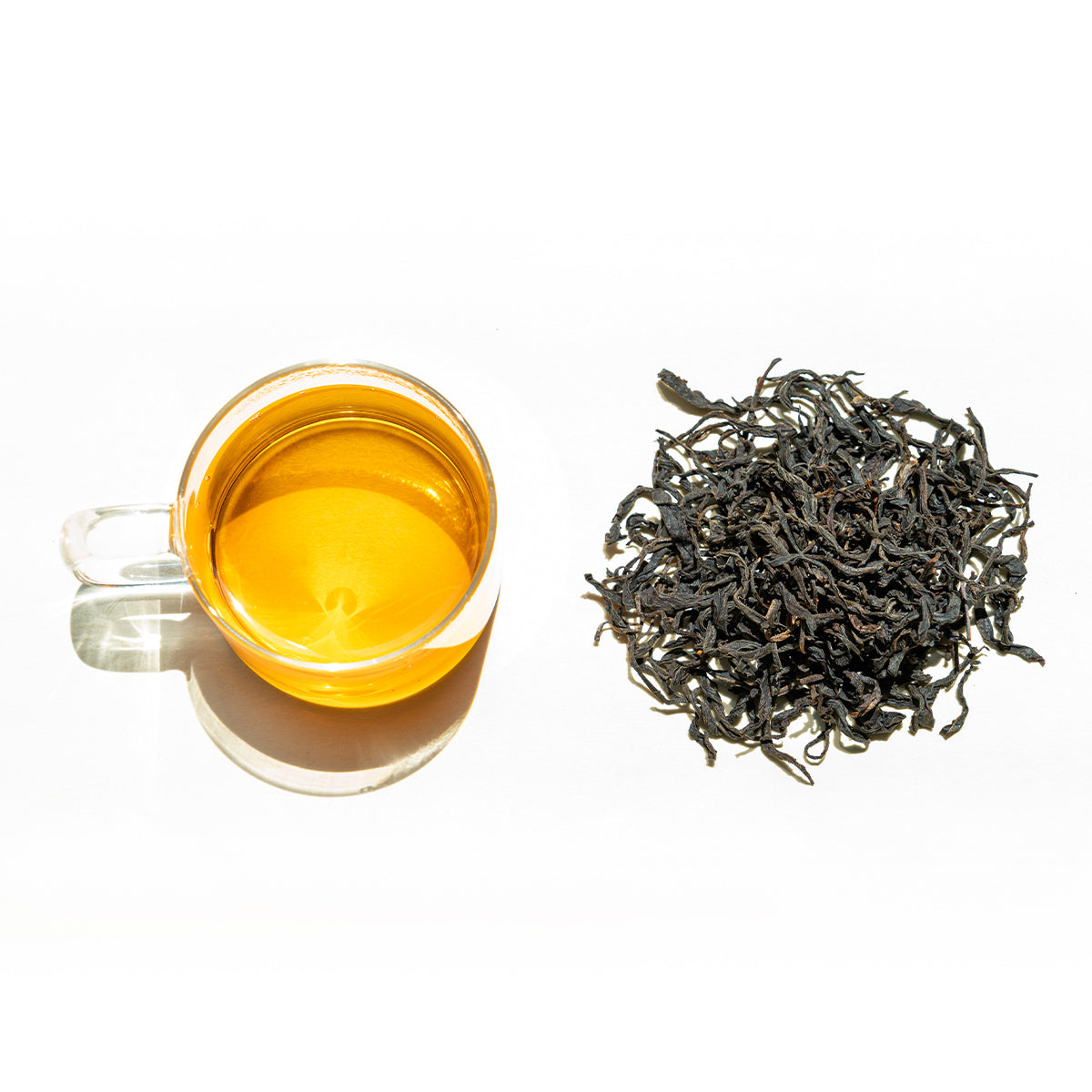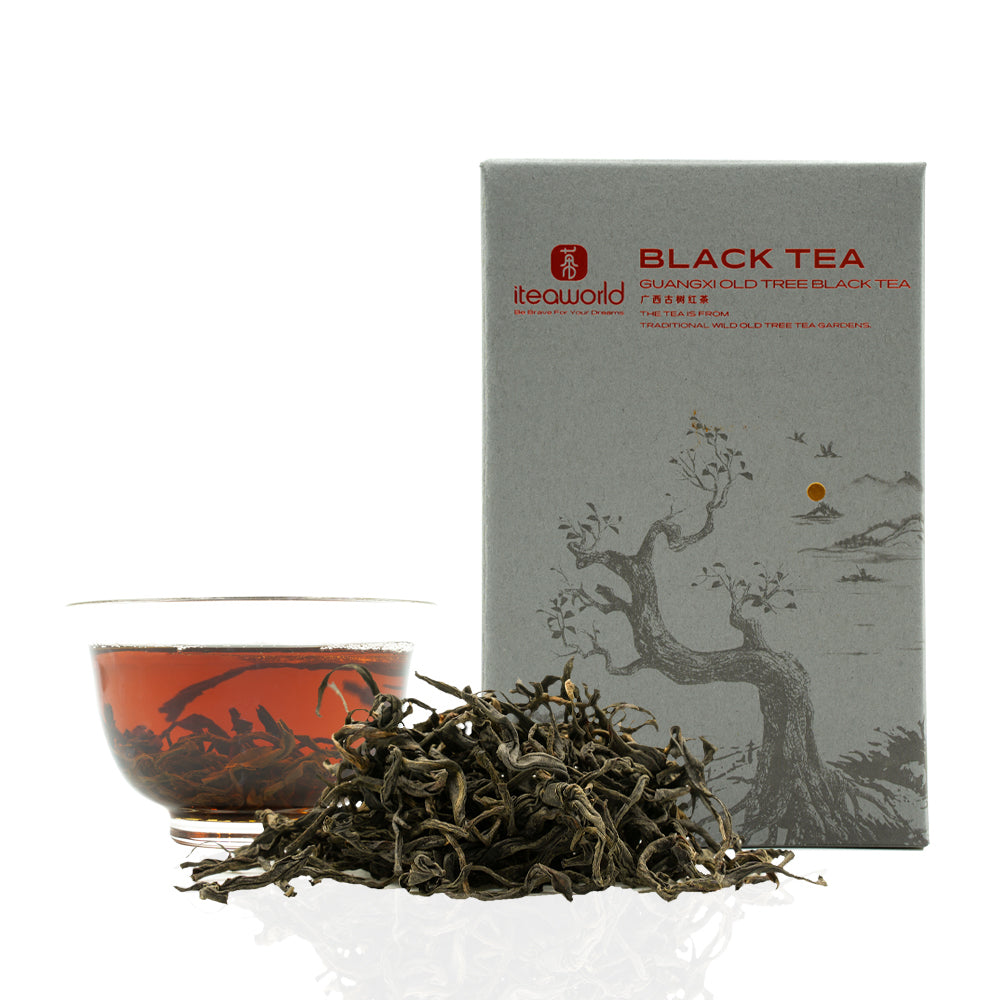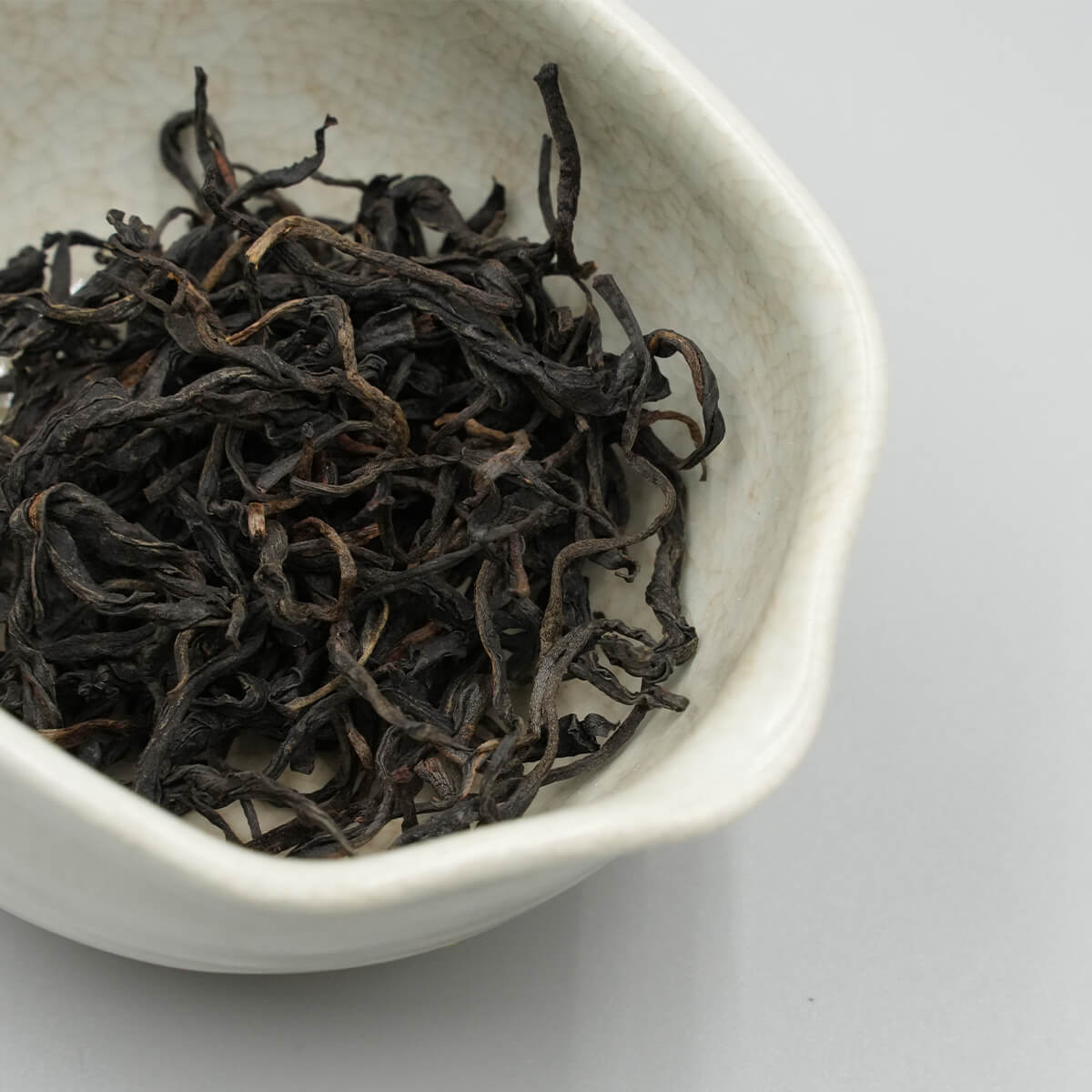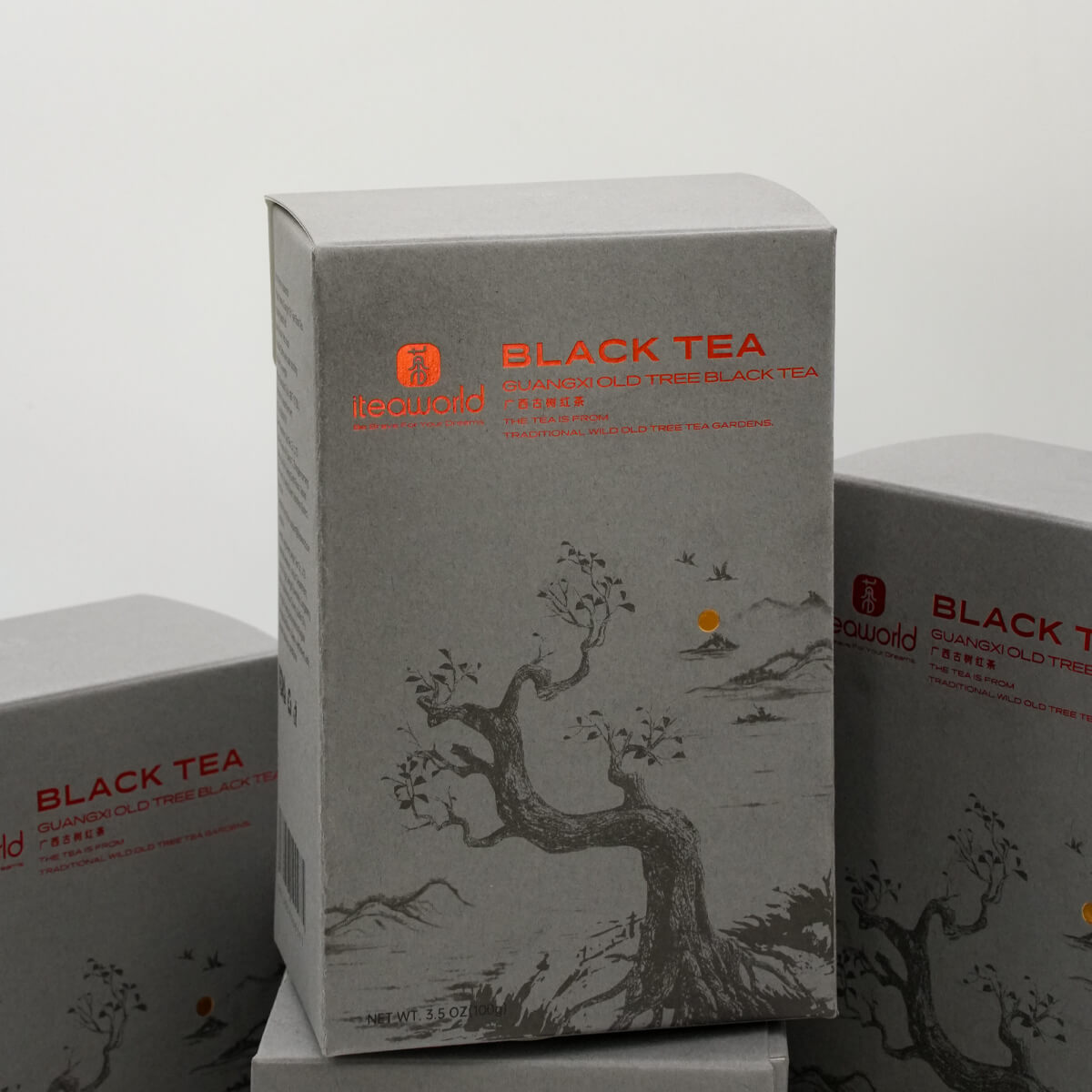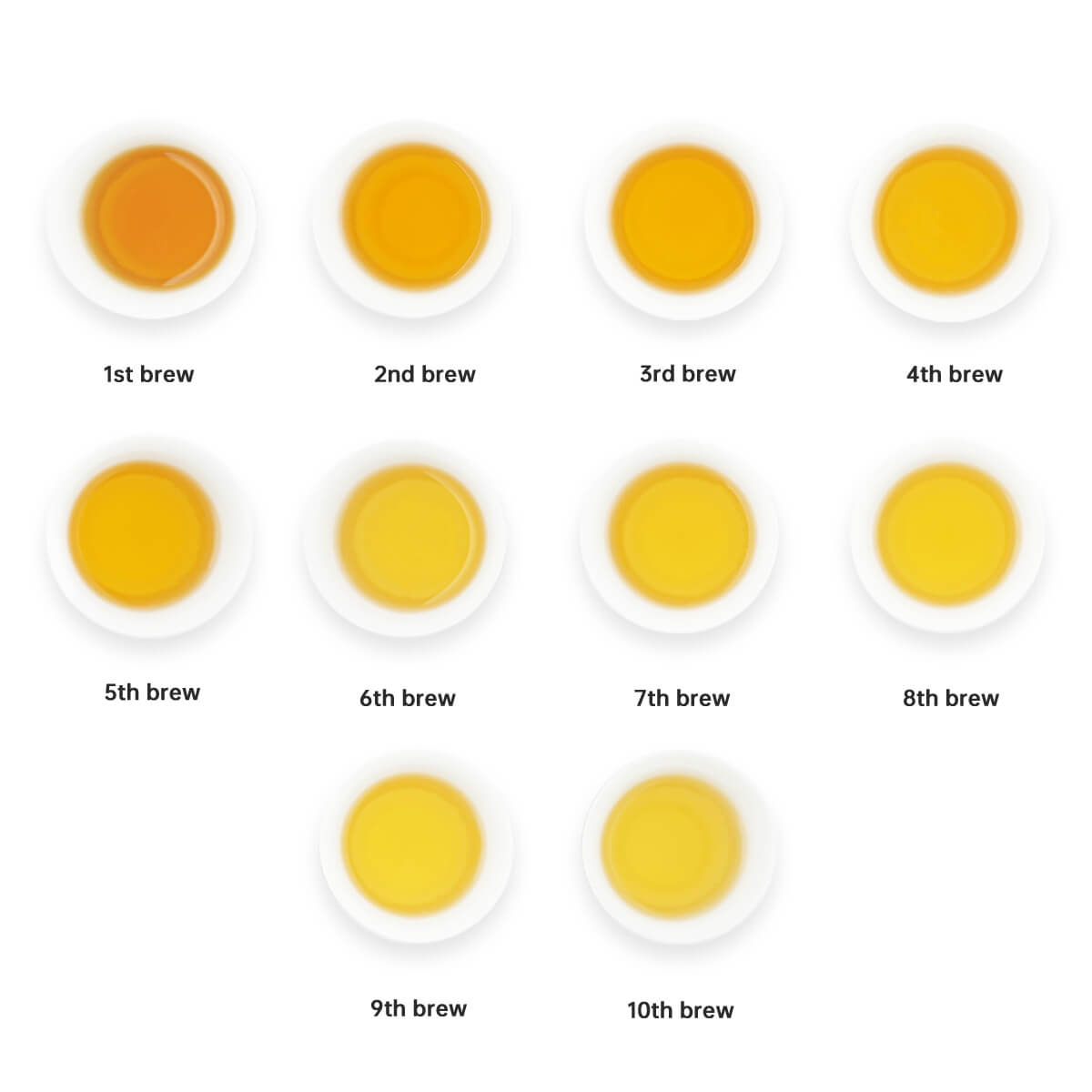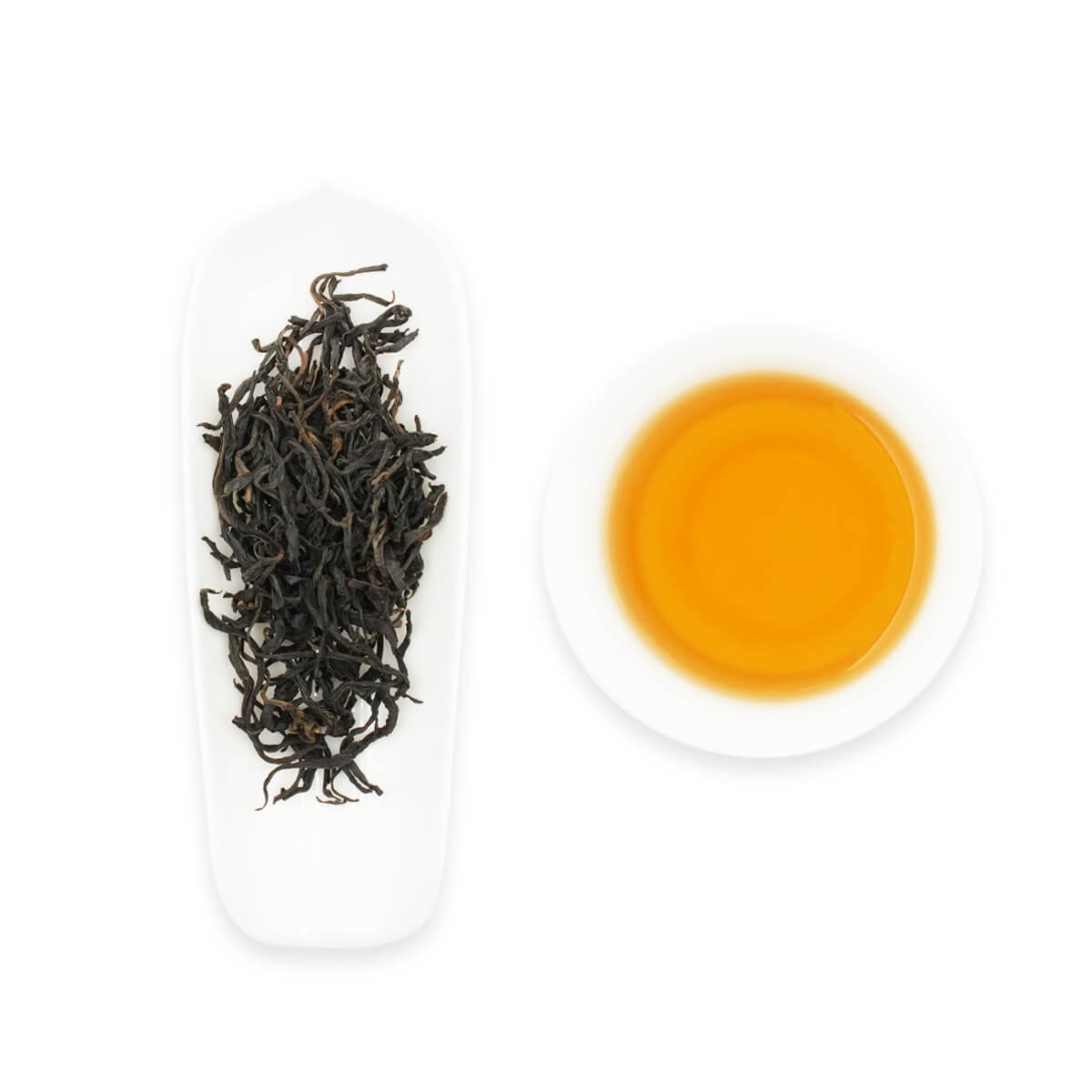 Guangxi Old Tree Black Tea
---
Embark on a journey with our Guangxi old Tree Black Tea, a masterpiece from century-old trees. Feel the embrace of each sip, as the smooth blend and subtle notes of wild honey transport you to the serene mountains where these ancient trees stand guard. It's not just tea; it's a timeless experience, a moment of tranquility in the company of nature's gift.

Origin:
Jiangdixiang, Longsheng, Guangxi,China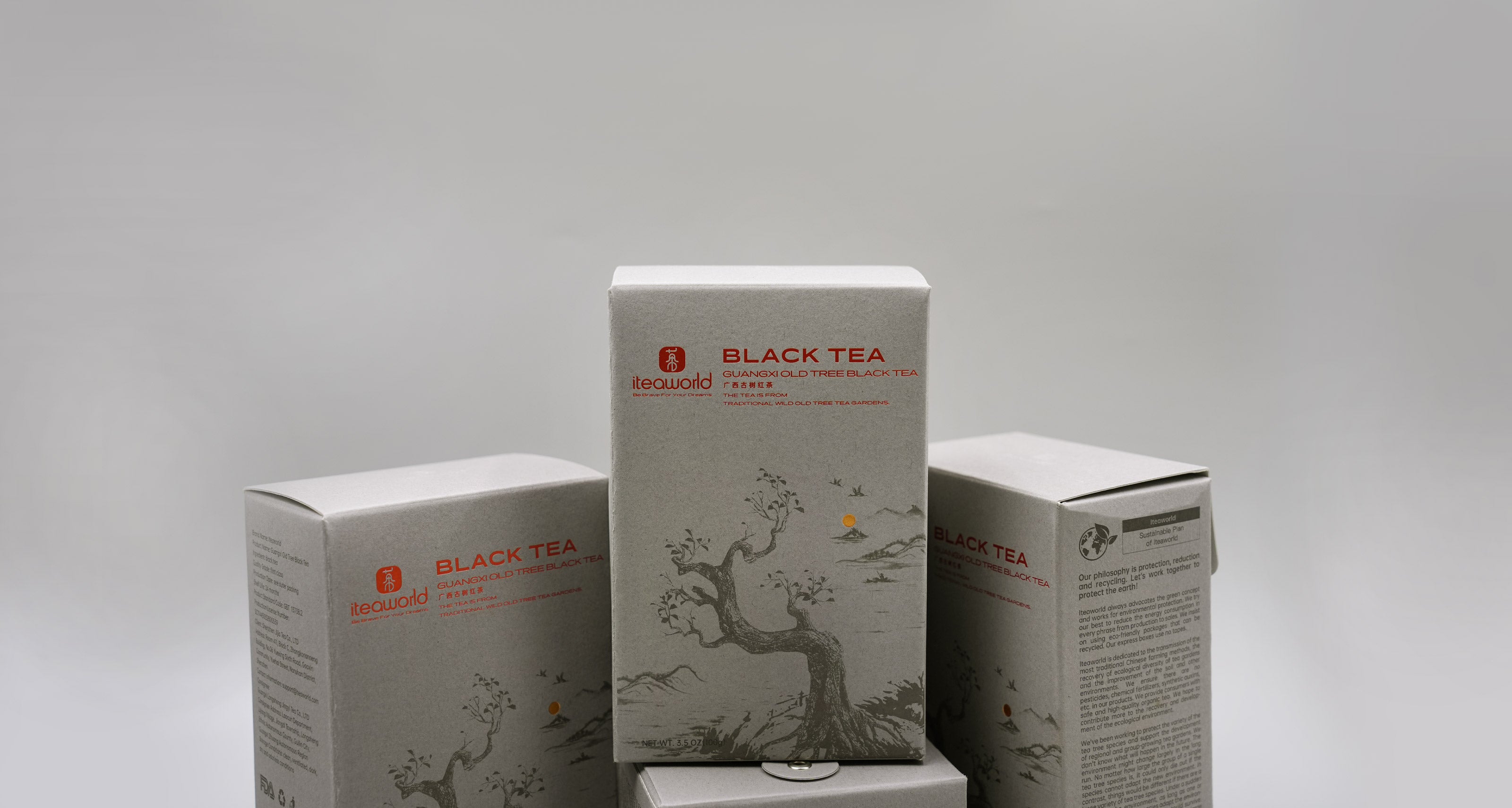 Guangxi Old Tree Black Tea
Made from leaves of old tea trees over 100 years old.
From the Mountains of Guangxi, Guilin at an Altitude of 800m. High Mountains Produce Quality Tea.
These tea trees have grown for many years, with deep roots and lush leaves. They have absorbed rich nutrients and minerals
Plucked From Old Tea Trees Over 100 Years Old Located In The Deep Mountains. Sweet, Highly resteepable, Low Astringency.
Sexually reproduced century-old tea tree.
One tea tree in an area of 6-8 m².
Picked 1 flush a year.
No chemical fertilizers, pesticides, or growth-promoting agents were used.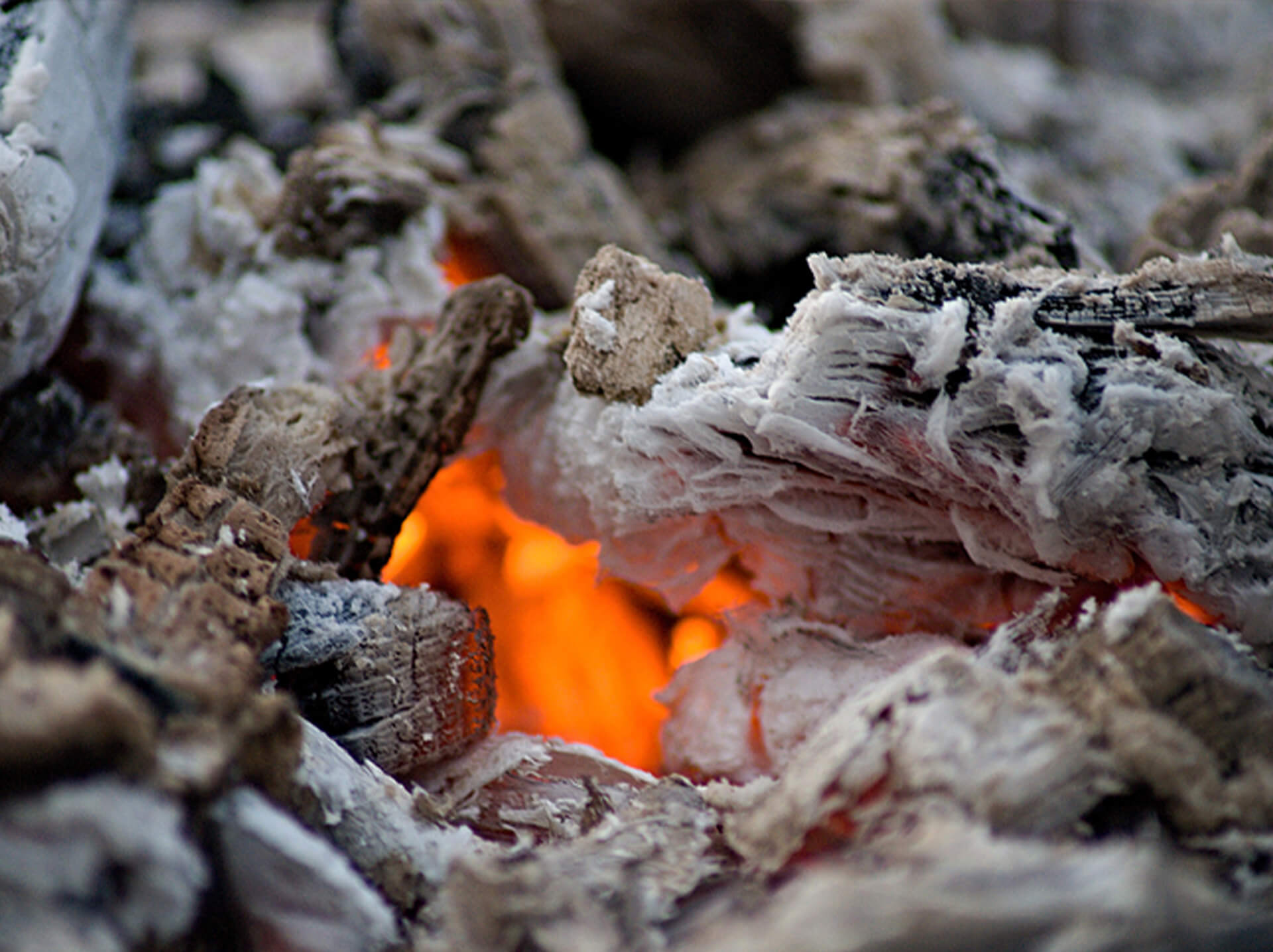 Use Slow Fire for Roasting. Sweet Aroma with Light Smoky Scent.
High-quality tea prepared by slow roasting over low heat resulting in a less bitter tea.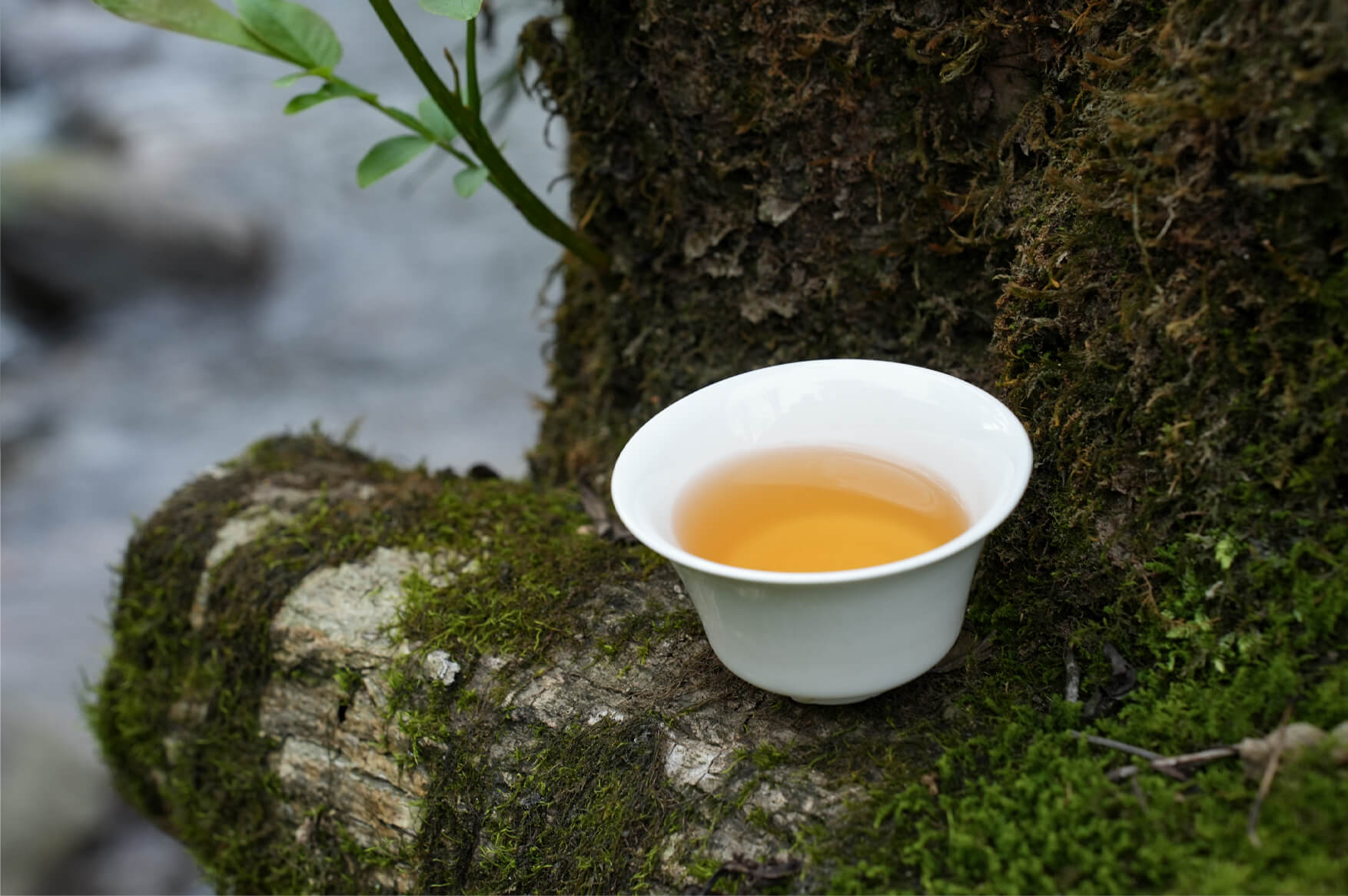 Enjoy Guangxi Old Tree Tea
When drinking Guangxi old tree black tea the aroma of the century-old tea tree fills up the air, evoking the feeling of being connected to nature.
Tea from Old Tea Trees over 100 Years Old. The Flavor Lasts after 10 Brews.
Brew It Correctly. Experience the Authentic Taste of Chinese Tea.
We Insist On Using Environmentally-friendly Packaging.
iTeaworld has always advocated for green and environmentally-friendly principles. We use paper certified by the Forest Stewardship Council (FSC) and soy-based inks for packaging.

This product is rated 5.0 of 5.0 stars.
It has received 3 reviews.
An utterly sublime experience
I've had a lot of tea in my life and this blew me away. First, the leaves are very whole and long. They wouldn't fit in a cup-sized ball infuser. You need a teapot sized infuser or gaiwan or brew it in an appropriate sized vessel and strain, which is what I did. It'd be a shame to break the leaves up.
Doing it gaiwan style gives it the most infusions. But I tried it in a teapot infuser as well and the first 3 infusions were fantastic.
It's a black tea but the soil, the trees, the climate, and the process culminate in an incredibly smooth, balanced, and nuanced brew. If you have a discerning palate you will be pleased, and I'm convinced a novice tea drinker would notice the difference. I've had no black tea like this before. By the time it reaches the U.S. the leaves are more broken and I have no idea why there is such a chasm between this and what I've tried previously (don't get me wrong, they are good but not this good). I'm now curious about their other offerings.
A Premium Experience
This ITEAWORLD Guangxi Old Tree Black Tea is a tribute to authentic organic Chinese loose leaf teas. From the first steeping, the richness of its flavor coupled with a profound depth of taste becomes evident. Beyond its luxurious aroma and flavor, its quality clearly signifies its premium standing. Without any added sugar, this tea not only promises a delightful taste but also health benefits, embodying the best of both worlds. For those who have a discerning palate or even for those who simply wish to indulge in a fine cup of tea, this product stands out as an exceptional choice. With each cup, I find myself more enamored by its taste and richness. It's more than just tea; it's an experience in itself.
Love this!
I don't have a lot experience in tea, but it smells and tastes very nice.
FAQ
We Promise Provide 100% Natural Loose Leaf Tea Without Any Extra Additions. No Sugar, No Gluten.
Feel free to contact us, we are always here to answer your questions!
Support Email: support@iteaworld.com
Can you describe the taste of Guangxi Black Tea?

This is a 100 year old tree tea that is sweet, mellow and smooth with a sweet aftertaste.
Shelf life of Guangxi Old Tree Black Tea and how to preserve it

Guangxi Old Tree Black Tea has a shelf life of 24 months. To keep Guangxi Old Tree Black Tea fresh, store it in an airtight container away from direct sunlight and moisture. Proper storage will help maintain its flavor and aroma over time.
What are the health benefits of Guangxi Black Tea?

Guangxi Old Tree Black Tea has a variety of health benefits including antioxidants, boosting metabolism, and lowering blood sugar.
What countries do you ship to and what is your return policy?

We support shipping to most countries in the world, including the United States, Europe, Russia, Asia and more!
Shipping time is around 5-14 business days
We support full refund if you are not satisfied within 15 days after you receive the tea, no need to return the tea.
We are confident in our teas and are happy to provide excellent customer service.
We also currently have a free shipping discount on your first order when you sign up!