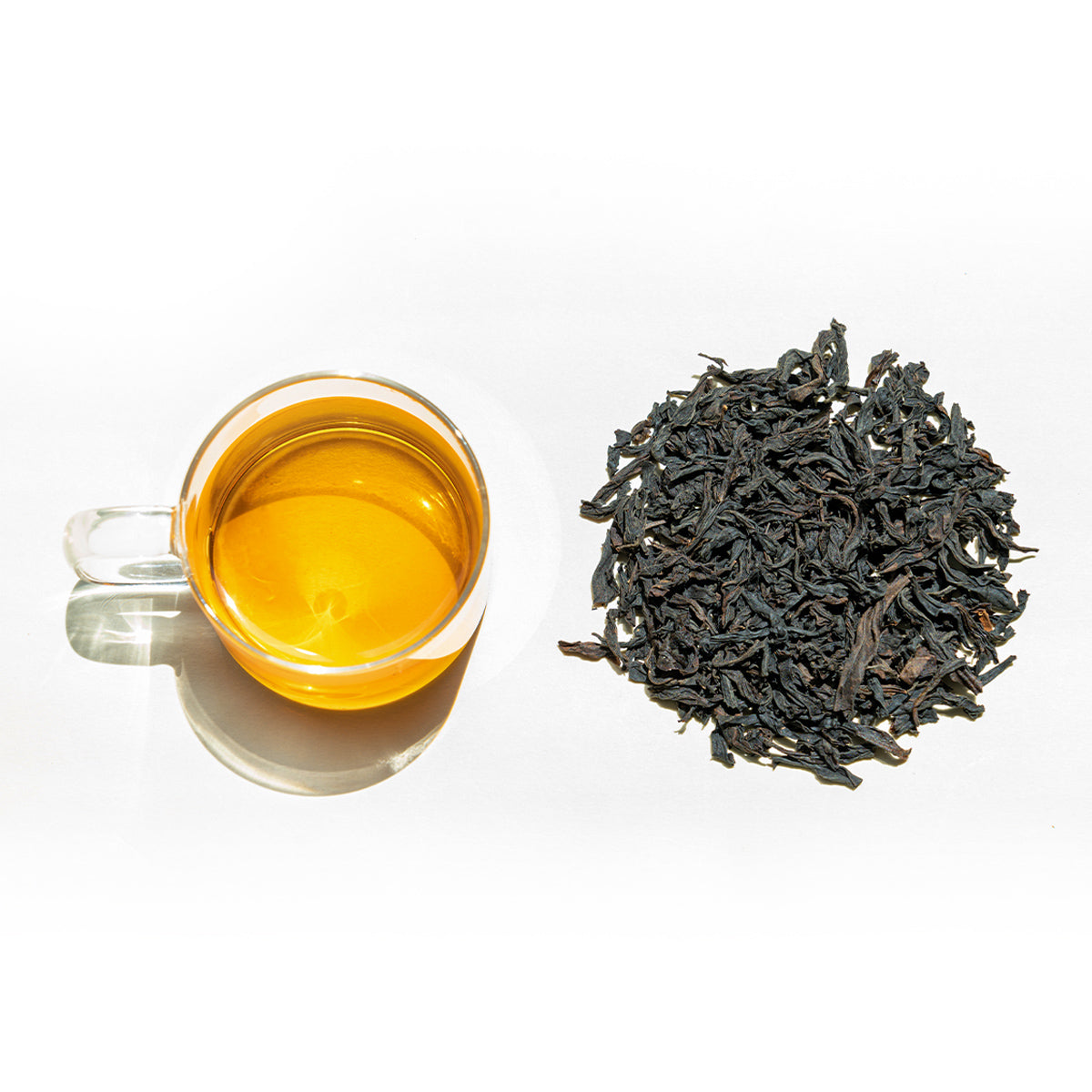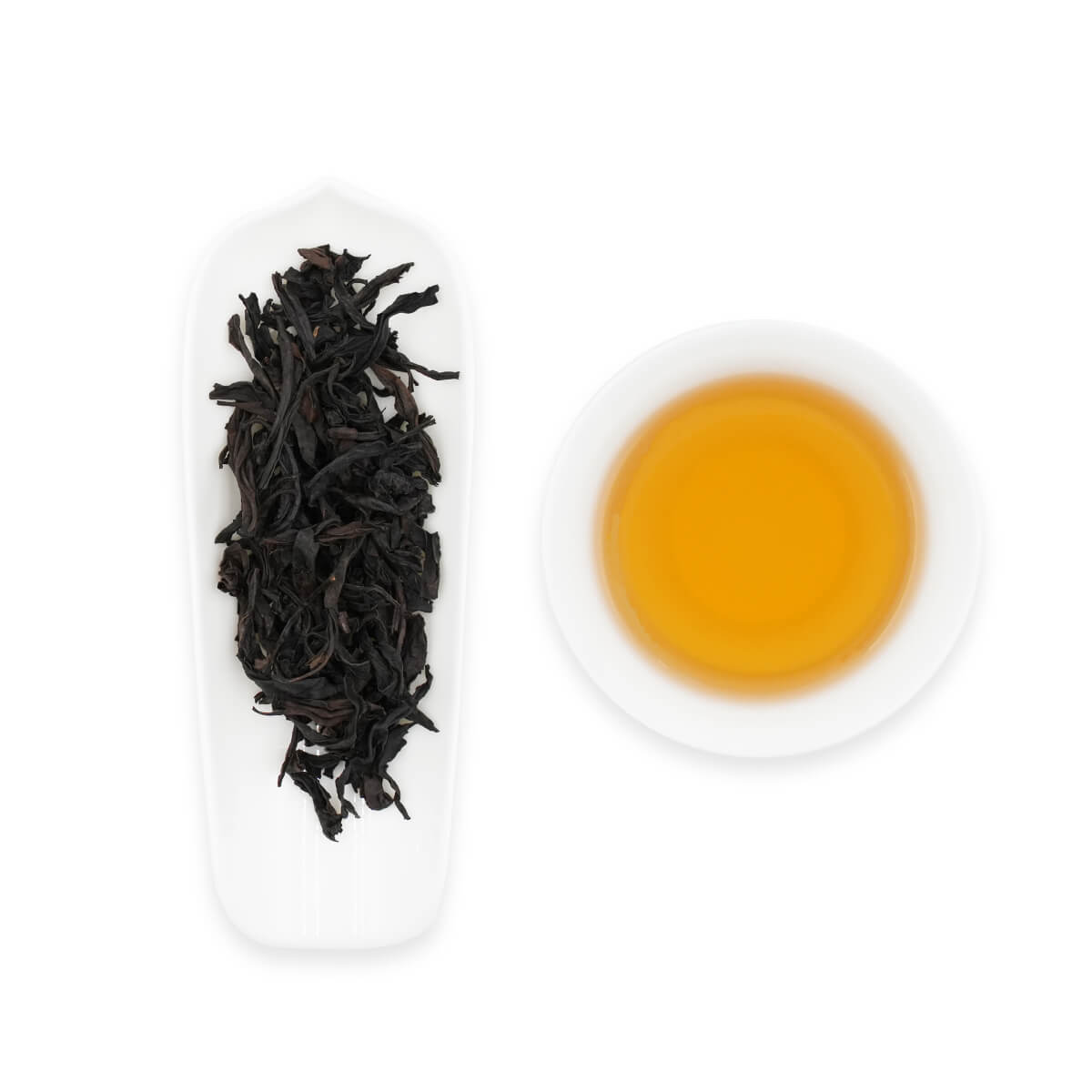 Da Hong Pao Oolong Tea (Big Red Robe)
---
Sip the perfection of Da Hong Pao: uniquely roasted, with a hint of caramel, and irresistibly smooth. A flawless balance of roasted elegance and fruity notes in this Wuyi rock tea. With less caffeine, it brings moments of pure pleasure, warmth, and relaxation. After each sip, be pleasantly surprised by its refreshing aftertaste and lingering sweetness.

Origin:
Wuyi Mountain, Fujian,China
Taste Note:
Dense, Creamy Texture And Sweet, Minerally Mouthfeel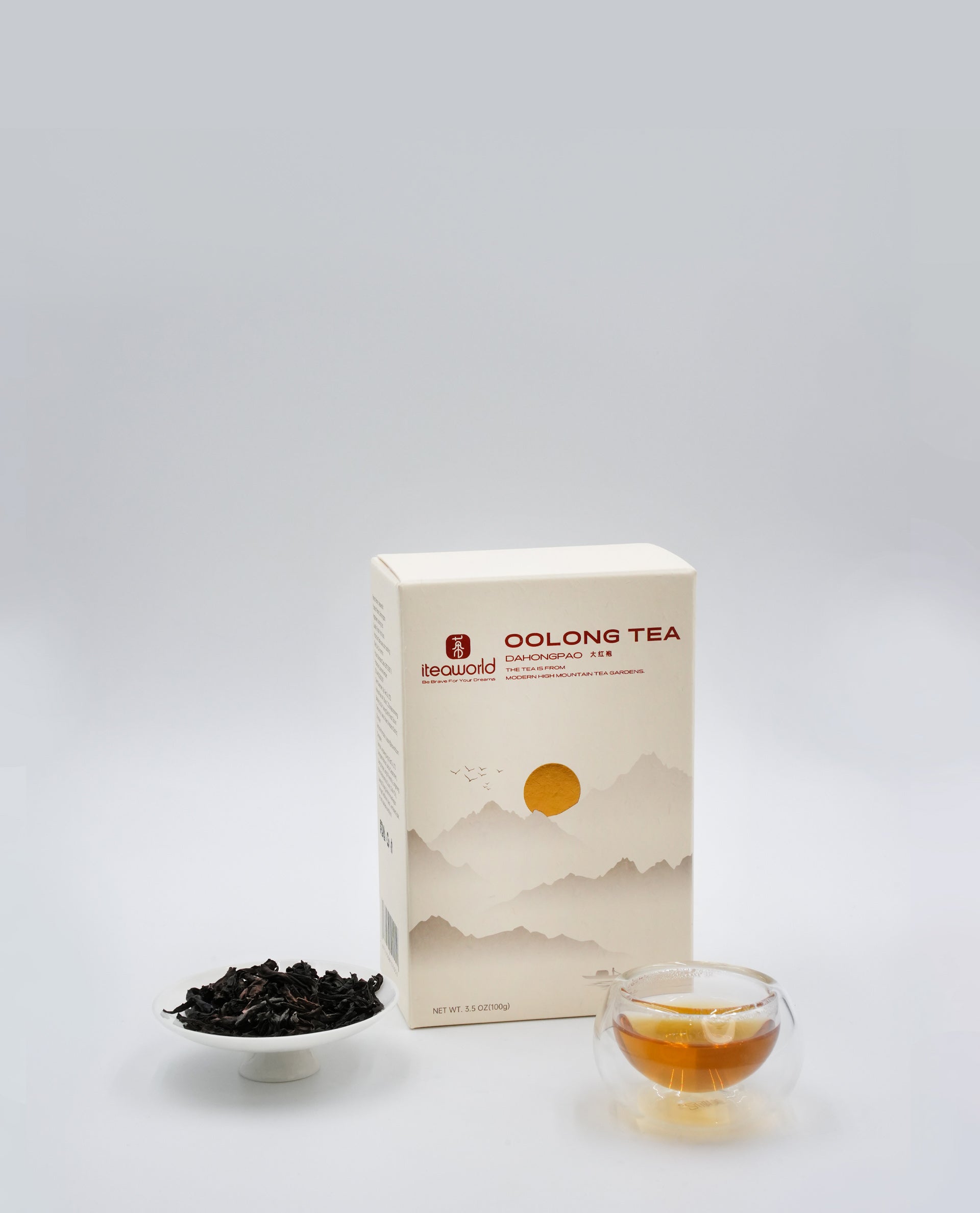 Dahongpao Oolong Tea
The Oldest Oolong Tea & Wuyi Rock Tea
From Core Producing Area of Dahongpao. More Authentic
Why Choose Us?
The founder of iTeaworld is a seasoned tea master with over 20 years of tea drinking experience. iTeaworld has been selling tea in China for more than 15 years and has its own tea gardens as well as trustworthy partners. Our tea is carefully curated through rigorous tasting by experienced tea specialists. iTeaworld prides itself on providing first-class customer service, including a 15-day full refund policy to ensure complete customer satisfaction. In addition, our commitment to environmental sustainability underscores our dedication to preserving the natural world.
The Unique Yan flavor
Dahongpao is a representative of Wuyi "Rock" tea, also known as Wuyi rock tea. Dahongpao tea trees grow in rock crevices, therefore Dahongpao has an notable "Yan" flavor.
The Number One Scholar Tea with A History over 700 Years
Legend has it that during the Ming Dynasty, a scholar fell ill while passing through Wuyi Mountain. Monks offered him tea leaves, which miraculously cured him. Grateful, the scholar circled the tea bushes, shedding his red robe. These trees were then named "Big Red Robe."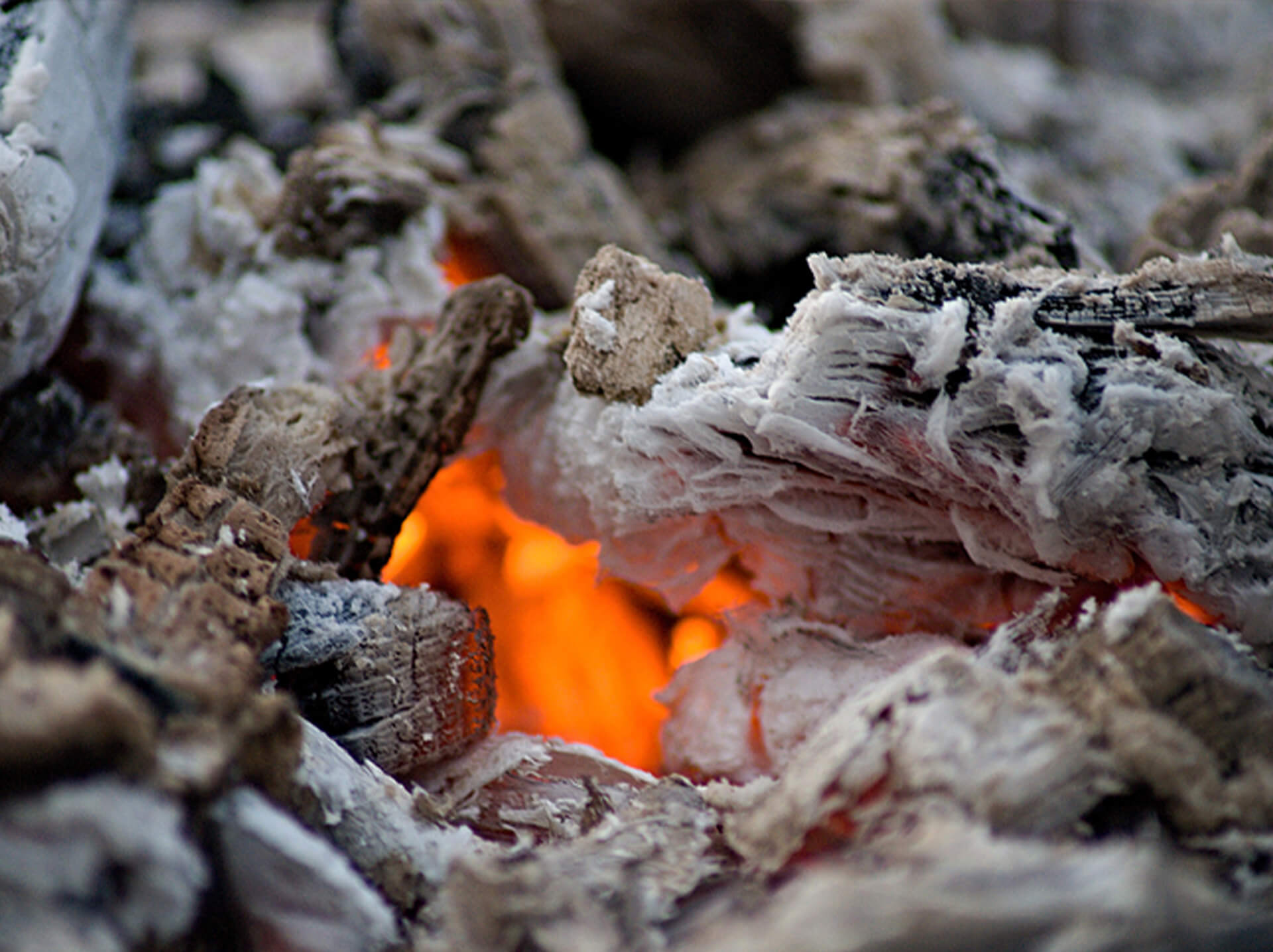 Slowly Roasted under gentle heat. Sweet Aroma with Light Smoky Scent
Quality teas are roasted under gentle heat. For more details, please refer to our blog article.
Protecting Nature, One Sip at a Time: iTeaworld's Pledge
iTeaworld is committed to sustainable development, championing eco-friendly practices and utilizing recyclable packaging. We use FSC-certified paper and soybean oil ink for our packaging, along with biodegradable corn starch for our tea bags. Additionally, iTeaworld is dedicated to safeguarding century-old trees from pest infestations.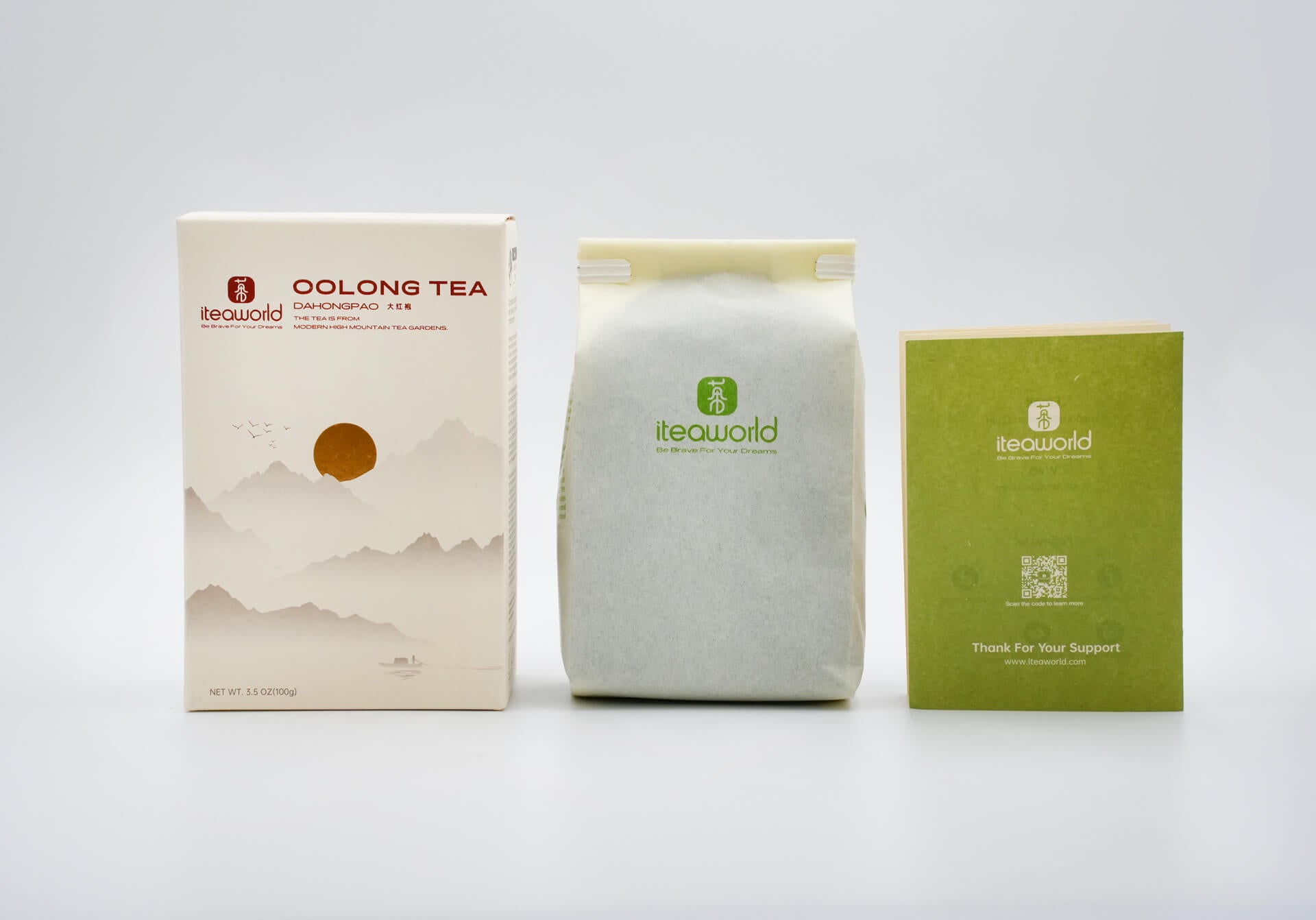 Sustainable Eco-Friendly Packaging
iTeaworld has always advocated for green and environmentally-friendly principles. We use paper certified by the Forest Stewardship Council (FSC) and soy-based inks for packaging.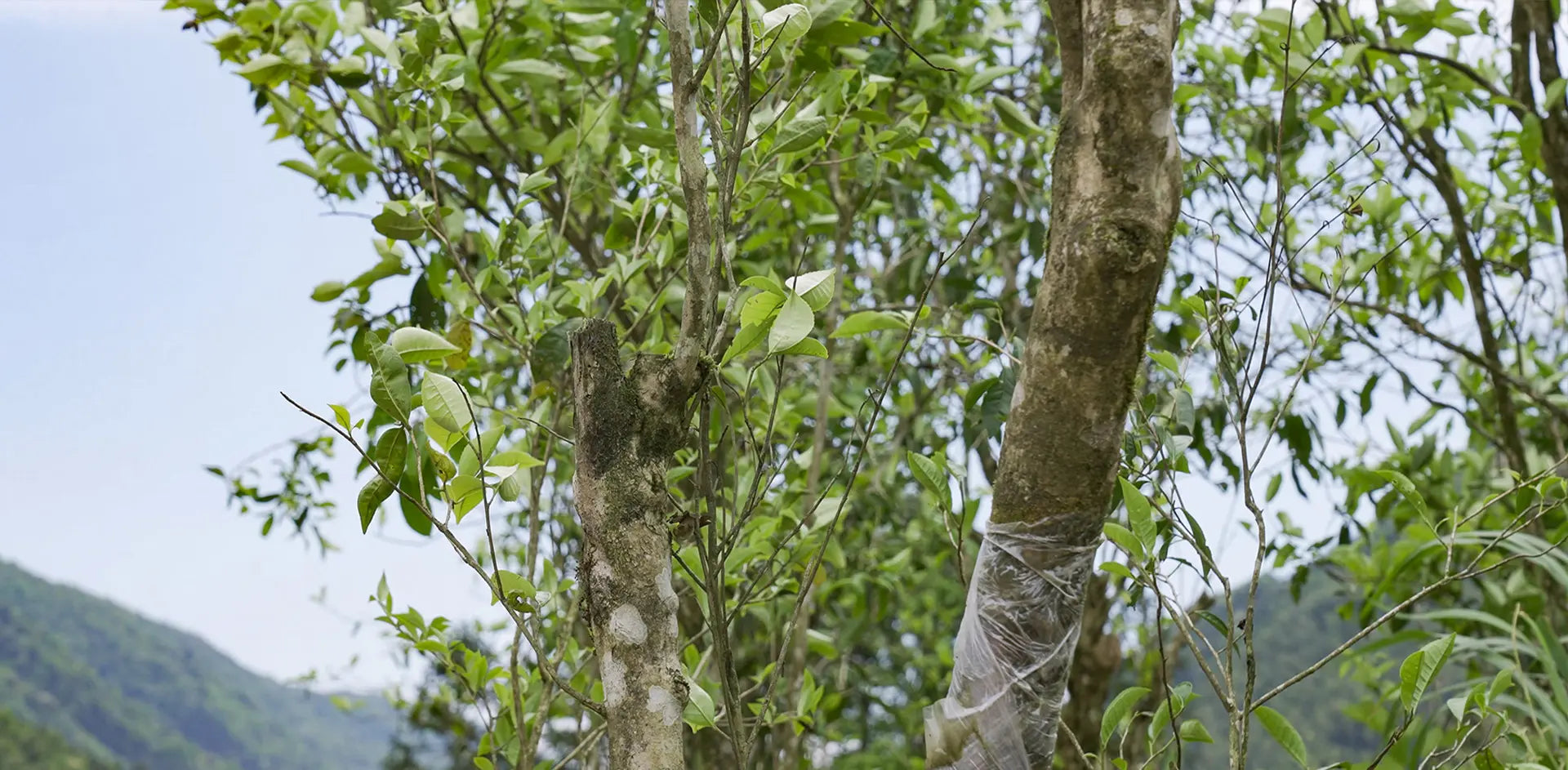 Preserving Centennial Trees: Our Commitment
Centuries-old trees facing pest damage and survival challenges. iTeaworld collaborates with Guilin Agricultural Bureau to establish conservation sanctuaries, transplanting and caring for over 3000 ancient tea trees.
Brew It Correctly.Experience the Authentic Taste of Chinese Tea.

This product is rated 4.9 of 5.0 stars.
It has received 7 reviews.
The Essence of Da Hong Pao Oolong
This was a very enjoyable tea, possibly one of my favorites in the sample set quite honestly. This tea is a harmonious blend of roasted warmth and subtle floral notes. The tea unfolds with a smooth velvet texture, leaving a lingering essence of rich mineral notes on the palate. It's a well-balanced tea that really shines a light on the craftsmanship that has gone into the processing and making of this tea.
Highly complex flavor profile, thick mouth feel, low bitterness
Aroma:
This tea has a wonderful floral aroma, with just a hint of honey scent.
Mouth feel:
This is a thick tea.
Flavor profile:
Earthy, smokey, honey, floral
Slightly sweet at the finish.
Bitterness:
Very low
Brewing:
I use an in cup filter, and feel that's the best method to capture the complexity of this tea.
These tea leaves hold their flavor and benefits, so don't be afraid to reuse your used leaves to brew more tea. I typically re-brew 5 times before I throw out the leaves; however, you can re-brew up to 10 times, especially if you're someone who prefers a lighter tasting tea.
Bottom line:
Yes, this is tea carries a premium price point, but it goes a very long way considering the 3.5 ounces of tea weight. Also, this is one of the finest Oolong teas I've used at anywhere near this price point.
Highly recommended
Great for multiple cups
5 out of 5 C the fact you can re-steep the same tea leaves 7-10 times and keep getting good flavor makes this pricier tea completely worth it.
Aroma: the aroma on this one is great.
Flavor: the flavor is very good and depending on the first or the 7th brew on the same tea leaves you get different flavors out of it.
Smoothness: smooth and velvety for sure
Complexity: You can get multiple brews out of one batch of tea and the flavor does change. No, the tea does not necessarily get weaker
Color: Great color, very clear. I dont have a glass tea cup, so.
Leaf Appearance: High-quality whole or partially rolled leaves. minimal broken or crushed leaves.
Astringency: not very bitter, acidic. It can contribute to the tea's complexity and mouthfeel.
Aftertaste: I love the aftertaste on this tea, through multiple brews.
Infusion Potential: multiple infusions for sure. Ive gotten up to five throughout the day and the bag promises a solid 7-10. Amazing re-steepability on this one.
Charcoal Tea
Classic Dahongpao aroma. Yum, yum, yum. A slightly drying sensation filled in with fruit and mineral notes. A touch of tropical florals as well. The leaf is a dark chocolate color, lightly twisted, and slightly dusty looking. On the initial bit of water hitting the leaves an aroma of lychee came first and then charcoal. Now roasty/toasty notes. The first infusion leans more toward the roast notes. And no I'm not talking about chicken or beef. The flavor continues to remain dominantly on the charcoal side. Which I find somewhat surprising because of the amount of other notes in the dry aroma, however, it's still quite enjoyable.
Great Dahongpao
Very strong smell full of fragrance. Intensive flavor. I can taste woody notes in combination with sweetnes and fruity notes. Very well rosted. Irecomend to try.
FAQ
We Promise Provide 100% Natural Loose Leaf Tea Without Any Extra Additions. No Sugar, No Gluten.
Feel free to contact us, we are always here to answer your questions!
Support Email: support@iteaworld.com
What are the health benefits of Da Hong Pao tea?

Da Hong Pao tea has a variety of health benefits, including antioxidant, metabolism boosting, helping to relieve anxiety and stress, and supporting heart health. While there are multiple benefits to drinking Da hong Pao, we do not recommend excessive consumption.
Please describe the flavor of Da Hong Pao tea

Da Hong Pao tea is a famous "rock tea" with a rich and complex flavor profile, often with strong mineral and rocky notes. It also has subtle sweetness and floral notes. If you have never tried it, we highly recommend you do.
Shelf life of Da Hong Pao tea and how to preserve it

Dahongpao has a shelf life of 24 months. To keep Dahongpao tea fresh, store it in an airtight container away from direct sunlight and moisture. Proper storage will help maintain its flavor and aroma over time. For more information about Dahongpao you can read Our Blog, which has a lot of information about Dahongpao!
What countries do you ship to and what is your return policy?

We support shipping to most countries in the world, including the United States, Europe, Russia, Asia and more!
Shipping time is around 5-14 business days
We support full refund if you are not satisfied within 15 days after you receive the tea, no need to return the tea.
We are confident in our teas and are happy to provide excellent customer service.
We also currently have a free shipping discount on your first order when you sign up!
This product is rated 4.9 of 5.0 stars.
It has received 7 reviews.