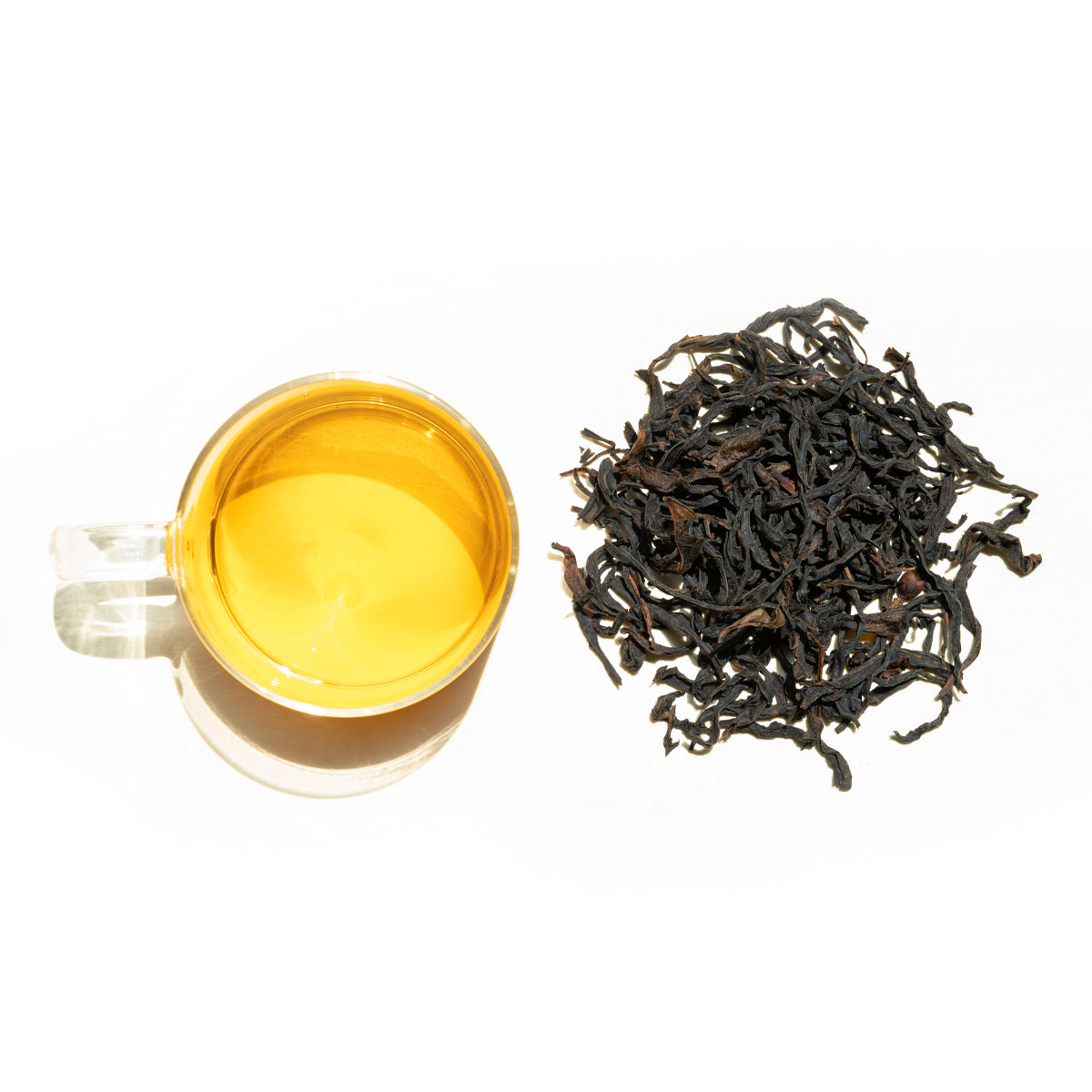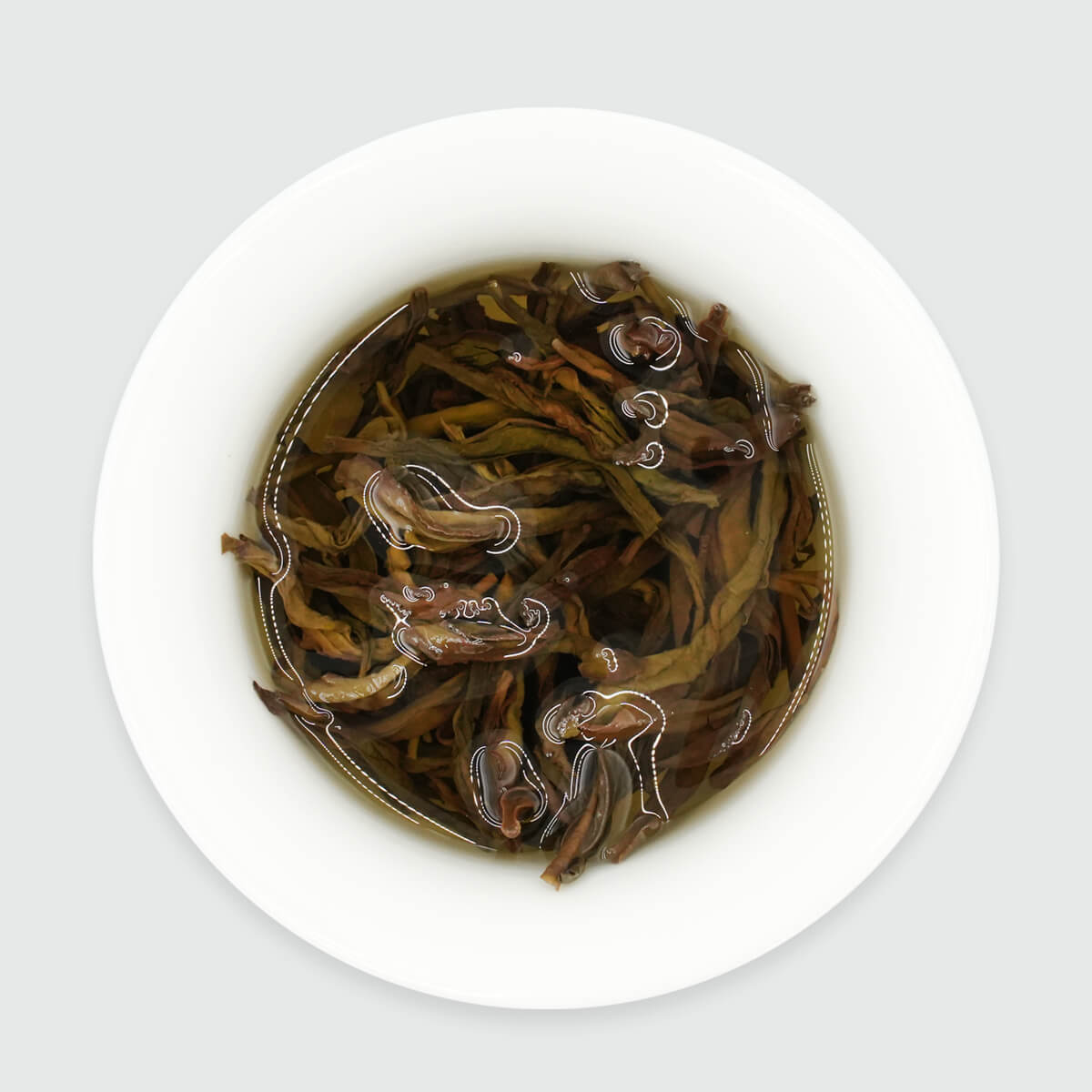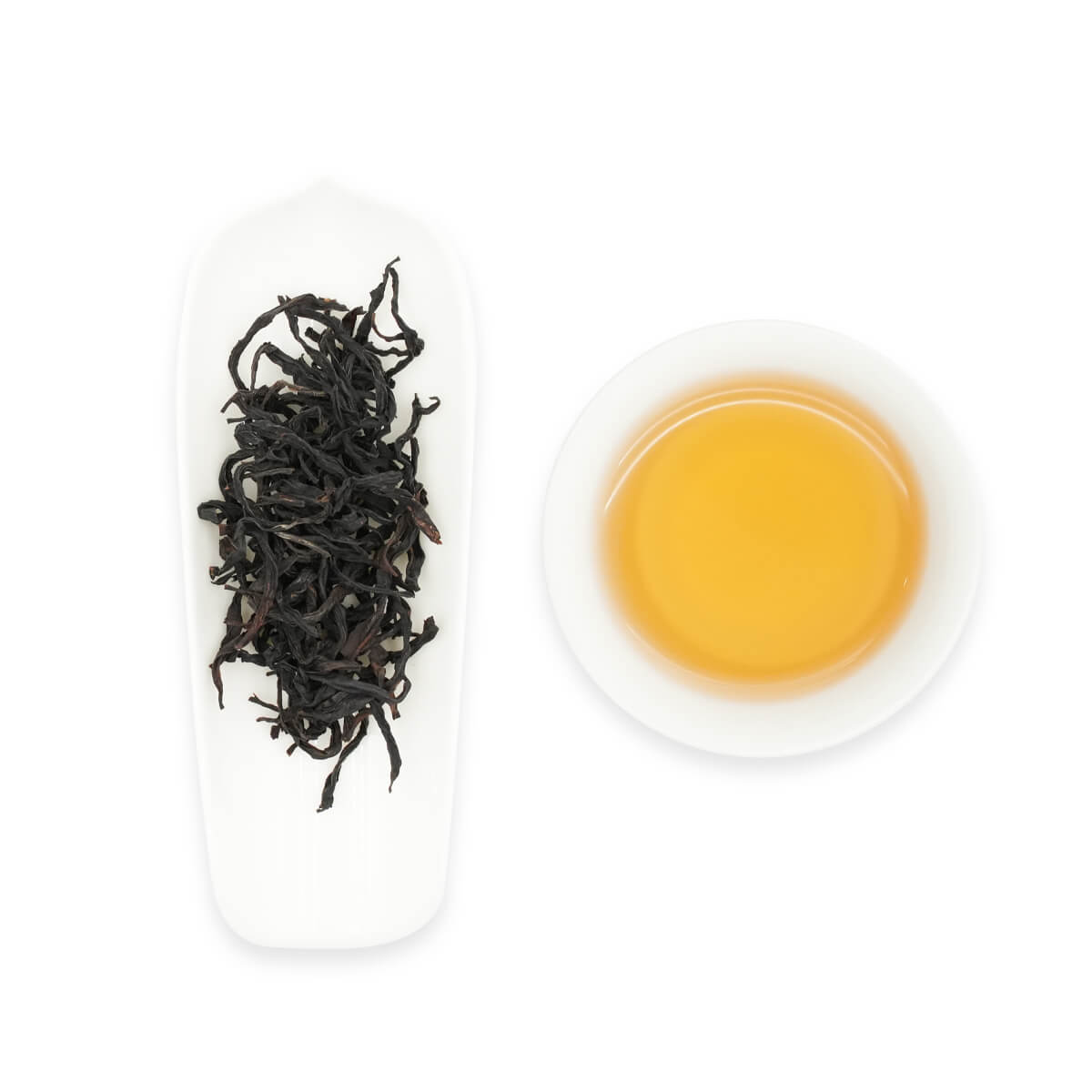 Fenghuang Dancong Oolong Tea (Mi Lan Xiang)
---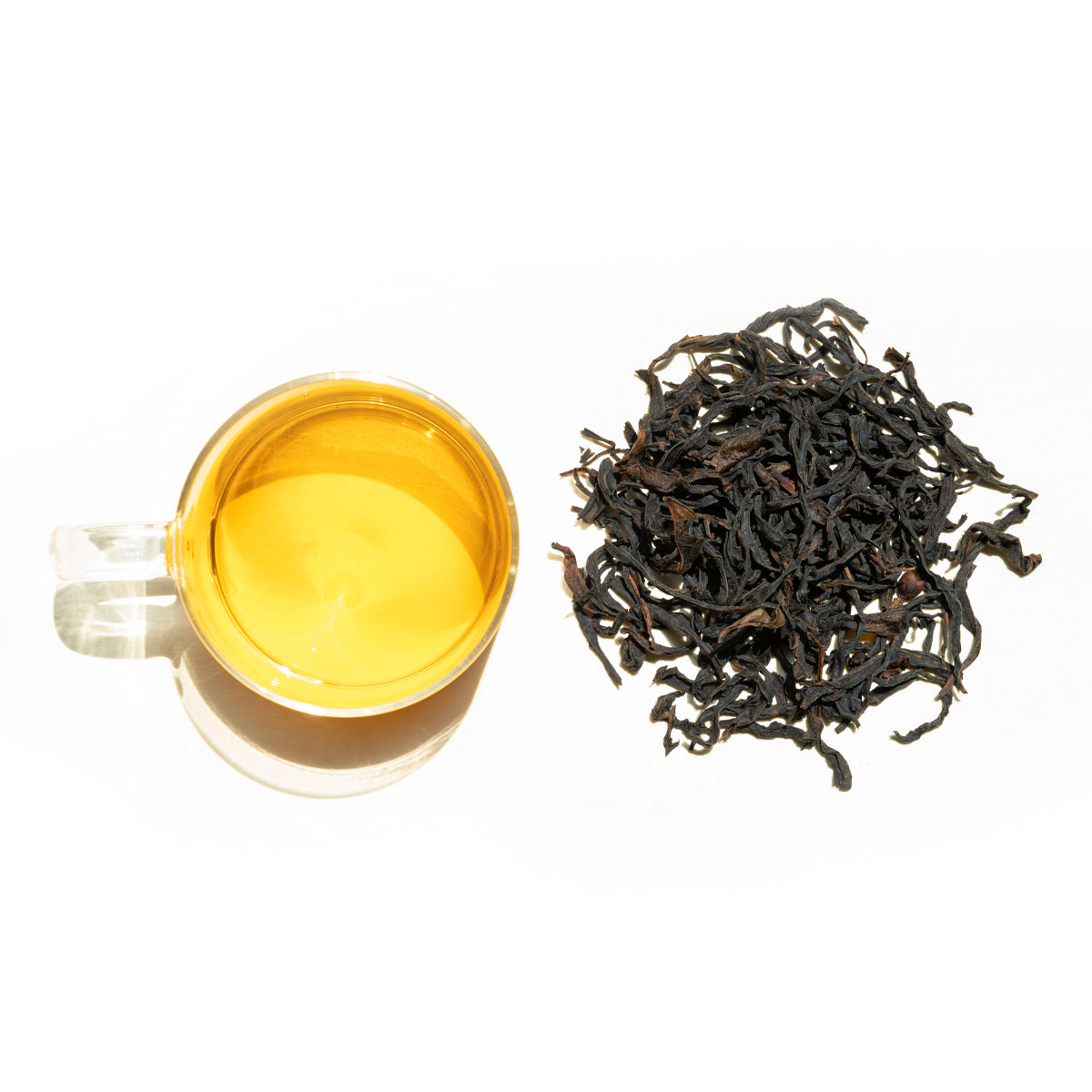 Origin:
Wudong Village, Fenghuang Town, Chaozhou City, Guangdong,China
Taste Note:
Most Praised Tea: Intense Peach Aroma, Delicate And Smooth Taste, And A Unique Combination Of Fruity And Roasted Flavors Make This Tea Stand Out.
Oxidation Levels:
30%-40%, Medium Oxidation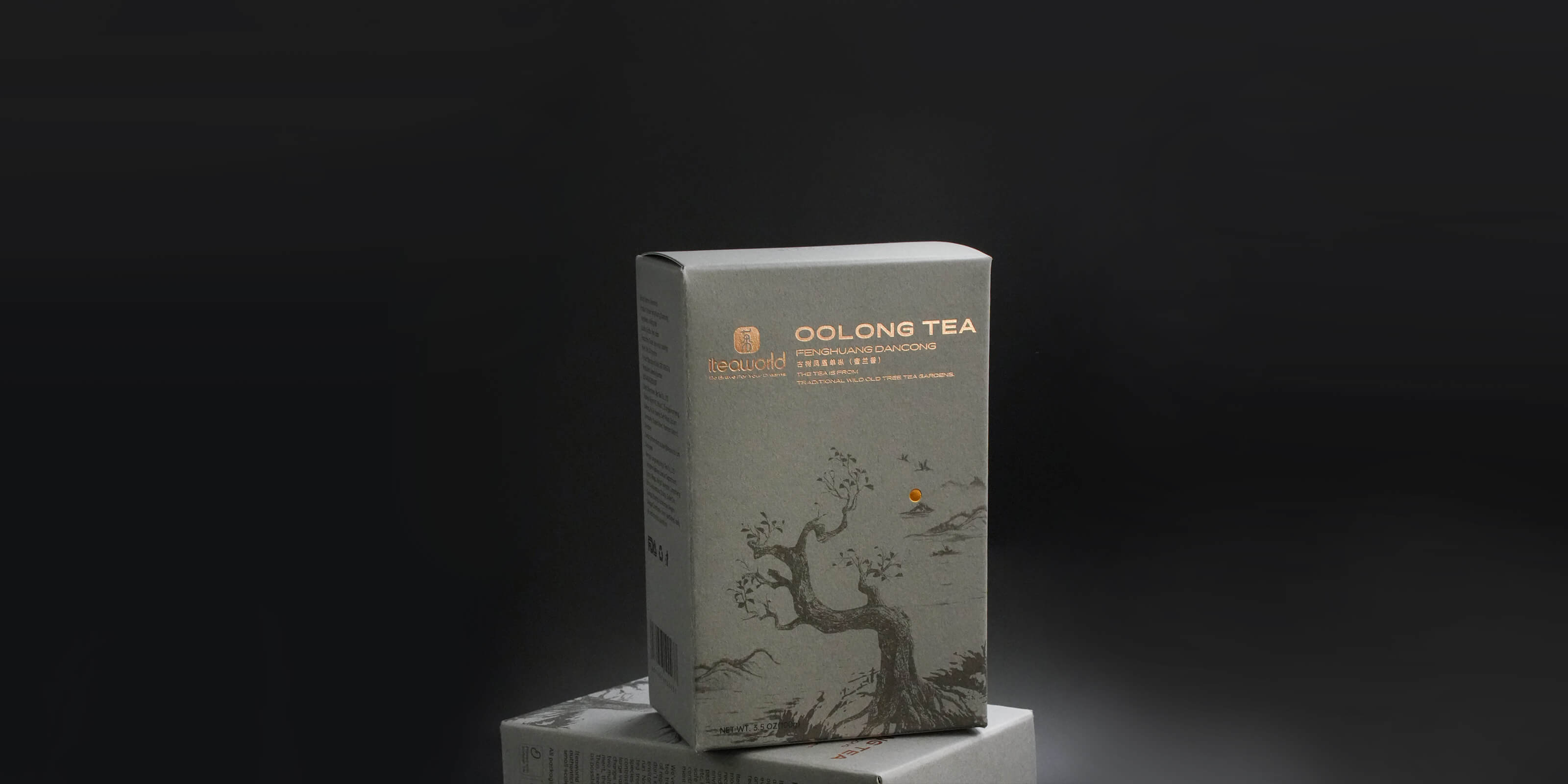 Fenghuang Dancong Oolong Tea
Aromatic Oolong Tea harvested from old tea trees over 100 years old.
From Core Producing Area - Fenghuang Town, Chaozhou, Guangdong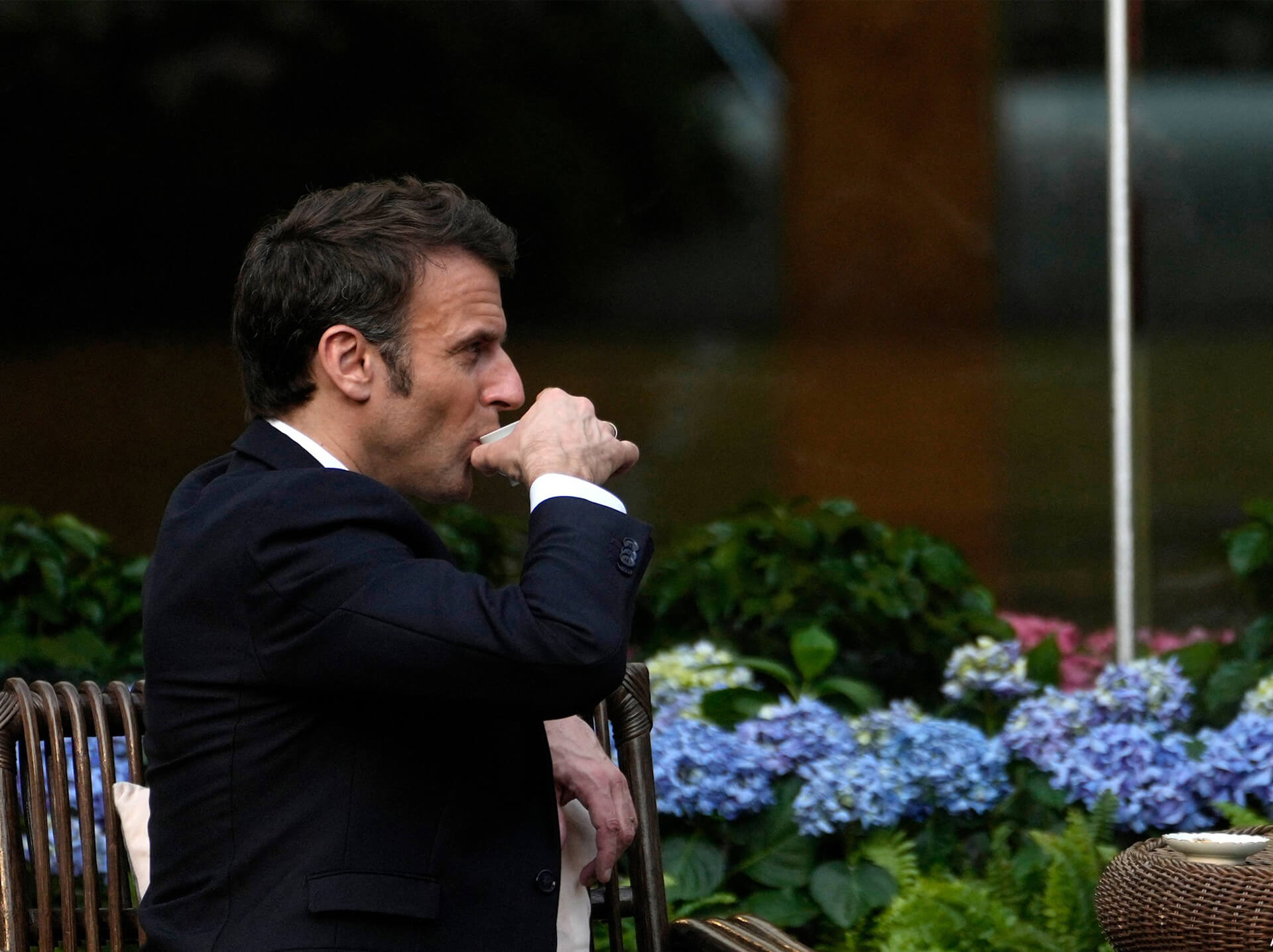 Fenghuang Dancong - Ceremonial Tea Served to Foreign Guests.
On April 7, 2023, French President Emmanuel Macron came to Guangzhou and attended a tea ceremony at Songyuan Hotel. Famous Guangdong teas including Yingde Black Tea and Fenghuang Dancong tea were served on the tables.
Plucked From Old Tea Trees Over 100 Years Old Located In The Deep Mountains. Sweet, Highly Redeemable, Low Astringency.
Century old tea trees planted 6-8 meters apart. Plucked once a year.
Fenghuang Dancong Is Known as the "Perfume of Tea".
The unique tea tree variety.
The ecological environment of Fenghuang Mountain in eastern Guangdong.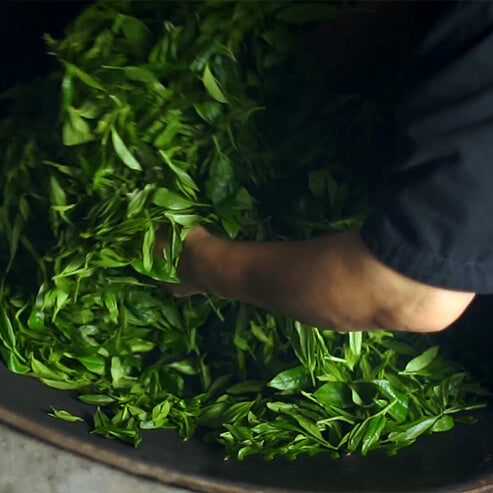 The special tea processing techniques of Zuoqing (fine manipulation of green tea leaves) and Beihuo (toasting tea leaves)
Mi Lan Xiang Honey Orchid
Enjoy Mi Lan Xiang Fenghuang Dancong
When consuming the tea, the mouth is enveloped by the natural aroma of the tea leaves, resembling a sophisticated perfume. Hence, fenghuang dancong tea is often hailed as a drinkable perfume by tea lovers.
Made From Tea Trees That Are Over 100 Years Old. The Flavor Lasts After 10 Brews
Brew It Correctly. Experience the Authentic Taste of Chinese Tea.
We Insist On Using Environmentally-friendly Packaging.
iTeaworld has always advocated for green and environmentally-friendly principles. We use paper certified by the Forest Stewardship Council (FSC) and soy-based inks for packaging.
This product is rated 5.0 of 5.0 stars.
It has received 3 reviews.
Fruit. Roast.
If you need a perk up for a melodramatic afternoon or a gloomy morning this is an instant array of sunshine. The moment I opened the bag the lychee aroma hit me in the face. Oh is that delectable! Fruity, a bit of minerality, and some woody tones. The dry leaf is nicely roasted, a dark chocolate color; with long twisted form. My mouth is watering. While steeping I scent more pomelo and mango. A bit of passion fruit and some lychee. The first sip reveals some roasty notes. But I am also getting lychee and some charcoal. The charcoal becomes heavier with time. This is truly a dark-roasted oolong. A minute past the last bit slipping down my throat my palate was hit with a lychee flavor. Lychee after taste. Lovely! The wet leaf aroma has some sweet fruity notes. These fruity notes become more pronounced with each steep.
Very Aromatic and Sweet
This oolong really surprised me. It has a very strong, sweetish aroma. Even the dry leaves smell delicious.
First few steeps reminded me of honey, peaches, nuts, very light earthyness. Such a beautiful, lingering sweetness, it truly surprised me. I've never had anything like that before!
3rd and 4th steeps turned more woody, but the sweetness remained. Fruity and lightly flowery.
Further few steeps were decreasing in peachy, nutty honey, earthy notes, developing more mineral flavour till it was all gone.
Sweet and Floral Delight
Oolong is my favourite type of tea, and this one is sweet and floral.
FAQ
We Promise Provide 100% Natural Loose Leaf Tea Without Any Extra Additions. No Sugar, No Gluten.
Feel free to contact us, we are always here to answer your questions!
Support Email: support@iteaworld.com
Can you describe the flavor of Fenghuang Dancong tea?

This is a mi lan xiang Fenghuang Dancong tea, which according to our tea lovers' feedback, will have a strong peach aroma, sweet flavor, smooth taste and sweet aftertaste.
Shelf life of Fenghuang Dancong tea and how to preserve it

Fenghuang Dancong has a shelf life of 24 months. To keep Fenghuang Dancong tea fresh, store it in an airtight container away from direct sunlight and moisture. Proper storage will help maintain its flavor and aroma over time.
What countries do you ship to and what is your return policy?

We support shipping to most countries in the world, including the United States, Europe, Russia, Asia and more!
Shipping time is around 5-14 business days
We support full refund if you are not satisfied within 15 days after you receive the tea, no need to return the tea.
We are confident in our teas and are happy to provide excellent customer service.
We also currently have a free shipping discount on your first order when you sign up!