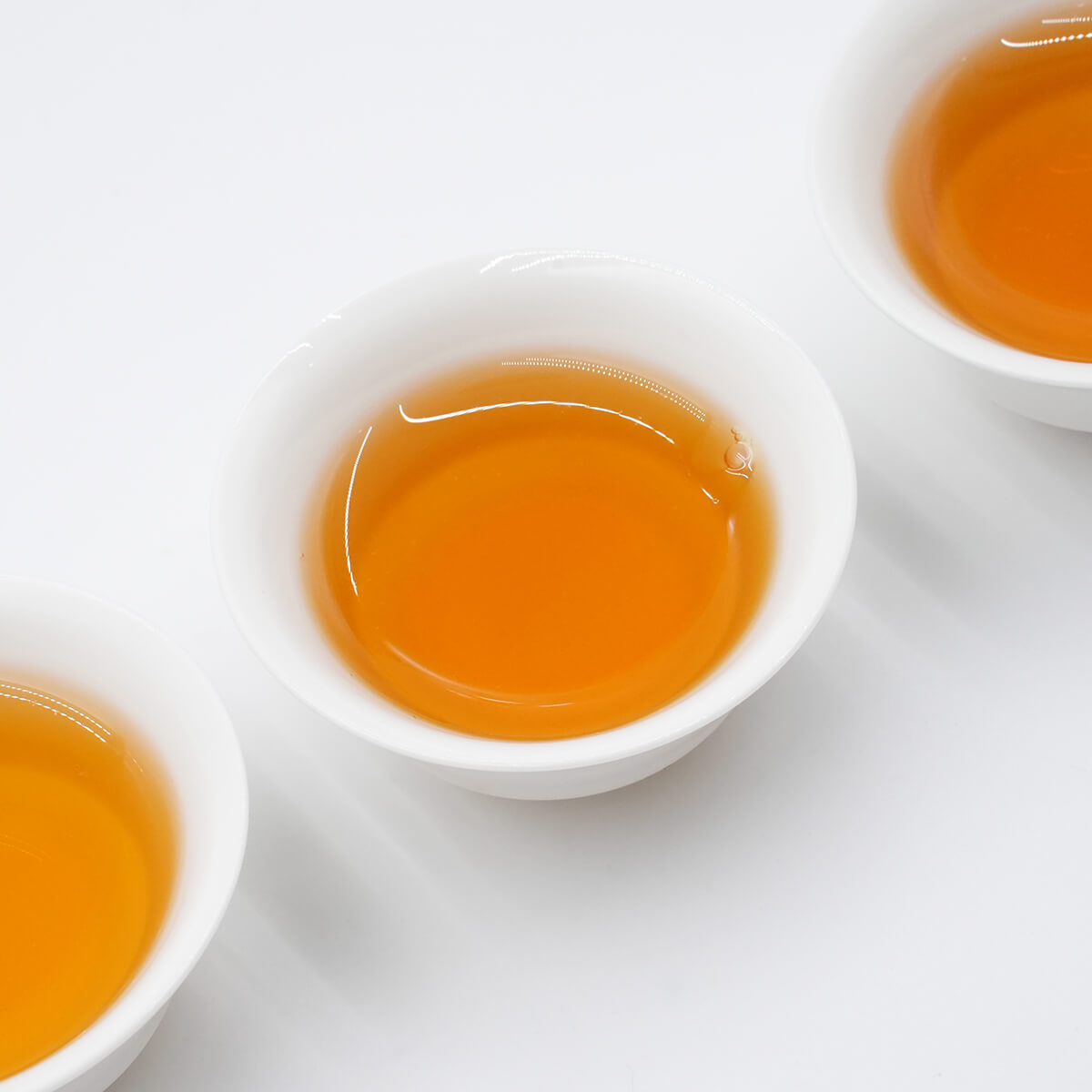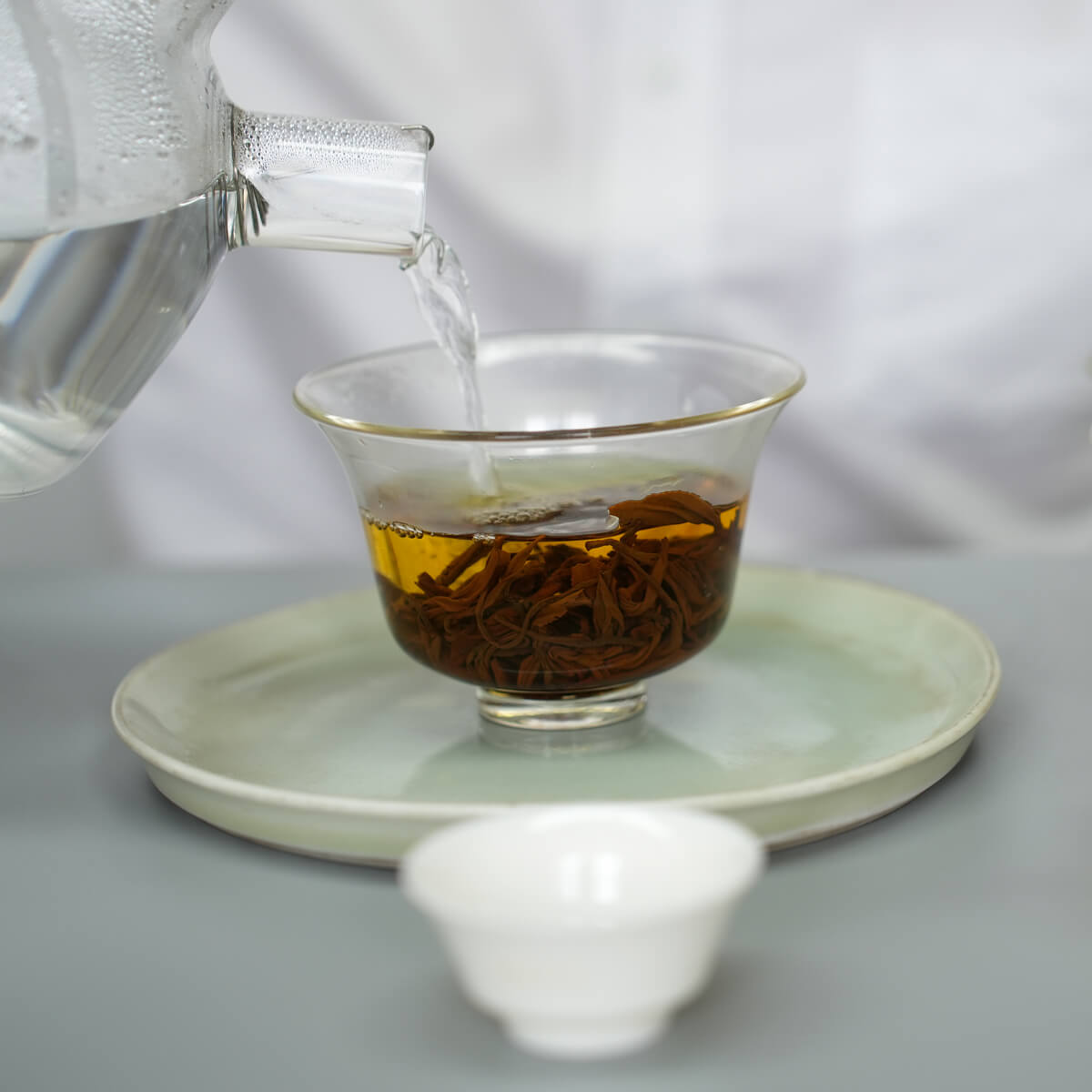 Yingde Black Tea
---

Origin:
Yinghong Town, Yingde City, Qingyuan, Guangdong,China
Plucking Standard:
Mainly One Bud With Two Leaves
Taste Note:
Full-Bodied And Smooth, With Caramel And Cocoa Flavors. Satisfies Black Tea Lovers.
Yingde Black Tea
China's World-Class High-Aroma Black Tea
From Core Producing Area - Yingde City, Guangdong. Authenticity Guaranteed.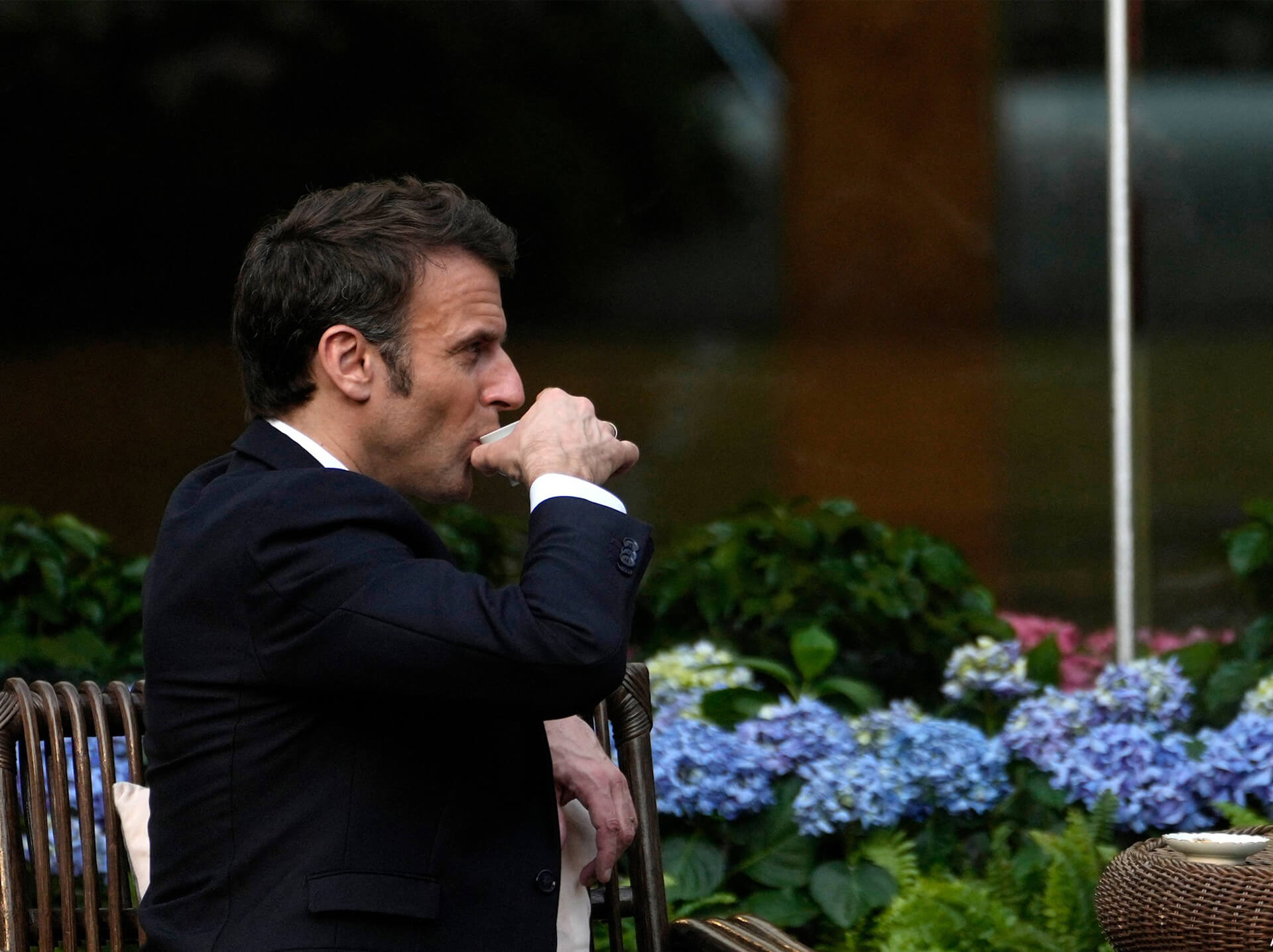 Yingde Black Tea - Ceremonial Tea Served to Foreign Guests.
On April 7, 2023, French President Emmanuel Macron came to Guangzhou and attended a tea ceremony at Guangzhou Songyuan Hotel. As the famous Guangdong tea, Yingde Black Tea and Fenghuang Dancong were selected as the ceremonial tea
China's World-Class High-Aroma Black Tea
In 2019, Yingde Black Tea was recognized by the International Tea Council as the world's finest high-aroma black tea.
Why Does Yingde Black Tea Have Such a Rich Flavor And Strong Aroma?
Yingde Black Tea is made from fresh leaves of Yunnan large-leaf tea trees and Fenghuang Narcissus tea trees (high aroma). Thus, Yingde black tea has a rich flavor and strong aroma.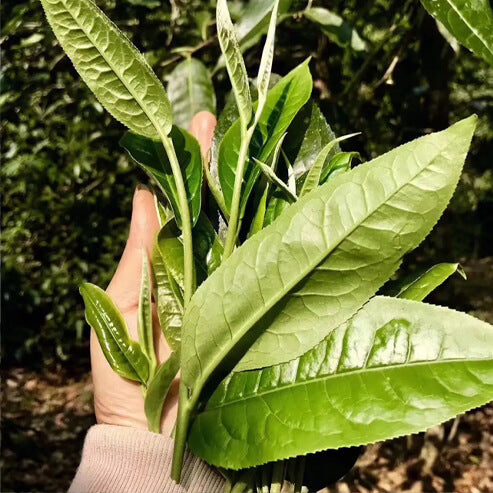 Yunnan large-leaf tea tree variety
Narcissus tea tree variety
Since Ancient Times Misty High Mountains Produce Quality Tea.
This tea is grown in the high mountains. High mountains have lusher vegetation, their soils contain higher organic matter content, and the extreme day and night temperature difference promotes the accumulation of tea substances in leaves.
Brew It Correctly. Experience the Authentic Taste of Chinese Tea
We Insist On Using Environmentally-friendly Packaging
iTeaworld has always advocated for green and environmentally-friendly principles. We use paper certified by the Forest Stewardship Council (FSC) and soy-based inks for packaging.
This product is rated 5.0 of 5.0 stars.
It has received 6 reviews.
Beautiful leaves
This beautifully twisted leaf has an aroma of dry desert wood. The golden fuzzy hairs are gorgeous, easily the ones twisted in the dark chocolate-colored leaves. The initial aroma is a bit bready but reminds me a bit more of bread pudding. The taste is delicate at first but then really punches you with some unique notes. They are mellow and refined wheat and rye bread notes with desert dry wood notes. Slight driftwood paired with If you steep longer you'll also find hints of varnish which is fine but steeping for less than 2 minutes seems to reveal the best notes in my opinion. Heck, I'd say it's probably better to stick under a minute. The notes stay pretty consistent and mellow with each steeping. The dry woody notes remain.
Love it!
I'm not a big black tea drinker but this one truly WOWed me, from the smell of dry leaves to the taste, it's probably my first black tea I actually want to have again!
The dry leaves have a mouthwatering, sweet aroma mixed with some fruity and woody tones too. The taste is sweet as well, which I did not expect at all, no bitterness, fresh and strong, stone fruits, flowers, a hint of wood. A great discovery!
Delightful
Sweet aroma and smooth taste without loosing the black tea personality and body. Honeysuckle, Malt, Brown sugar and Cedar notes. Perfect adstringency and low bitterness (less than 10 seconds of brewing). I have a western palate, so I appreciate the nuances of hot (~40ºC) and cold tea. So many details to appreciate in this tea. I recomend.
Yingde Black Tea
Excellent black tea. The tea has a rich earthy and mildly smoked scent with a mild flavor. I'd say with a little bitterness also. The steeped leaves can be used a multitude of times without altering much to the flavor (to wit, it becomes less strong but not much else.) I will buy more of their teas. Excellent quality.
wonderful tea
I was pleasantly surprised by this tea. It has a wonderful aroma, brews nicely, with a bright faintly sweet flavor. The astringent note is not overpowering. I used this for multiple brewings and it was a pleasure each time to taste how the tea changes. I will be trying other teas from this company in the future.
FAQ
We Promise Provide 100% Natural Loose Leaf Tea Without Any Extra Additions. No Sugar,No Gluten.
Feel free to contact us, we are always here to answer your questions!
Support Email: support@iteaworld.com
As a New Tea Drinker, should I choose Yingde Black Tea as a start?

Of course, I highly recommend it.
Yingde black tea meets the taste of most people.
What is the shelf life and preservation method of Wild Yingde Black Tea?

To keep yingd black tea fresh, store it in an airtight container away from direct sunlight and moisture. Proper storage will help maintain its flavor and aroma over time.
What countries do you ship to and what is your return policy?

We support shipping to most countries in the world, including the United States, Europe, Russia, Asia and more!
Shipping time is around 5-14 business days
We support full refund if you are not satisfied within 15 days after you receive the tea, no need to return the tea.
We are confident in our teas and are happy to provide excellent customer service.
This product is rated 5.0 of 5.0 stars.
It has received 6 reviews.