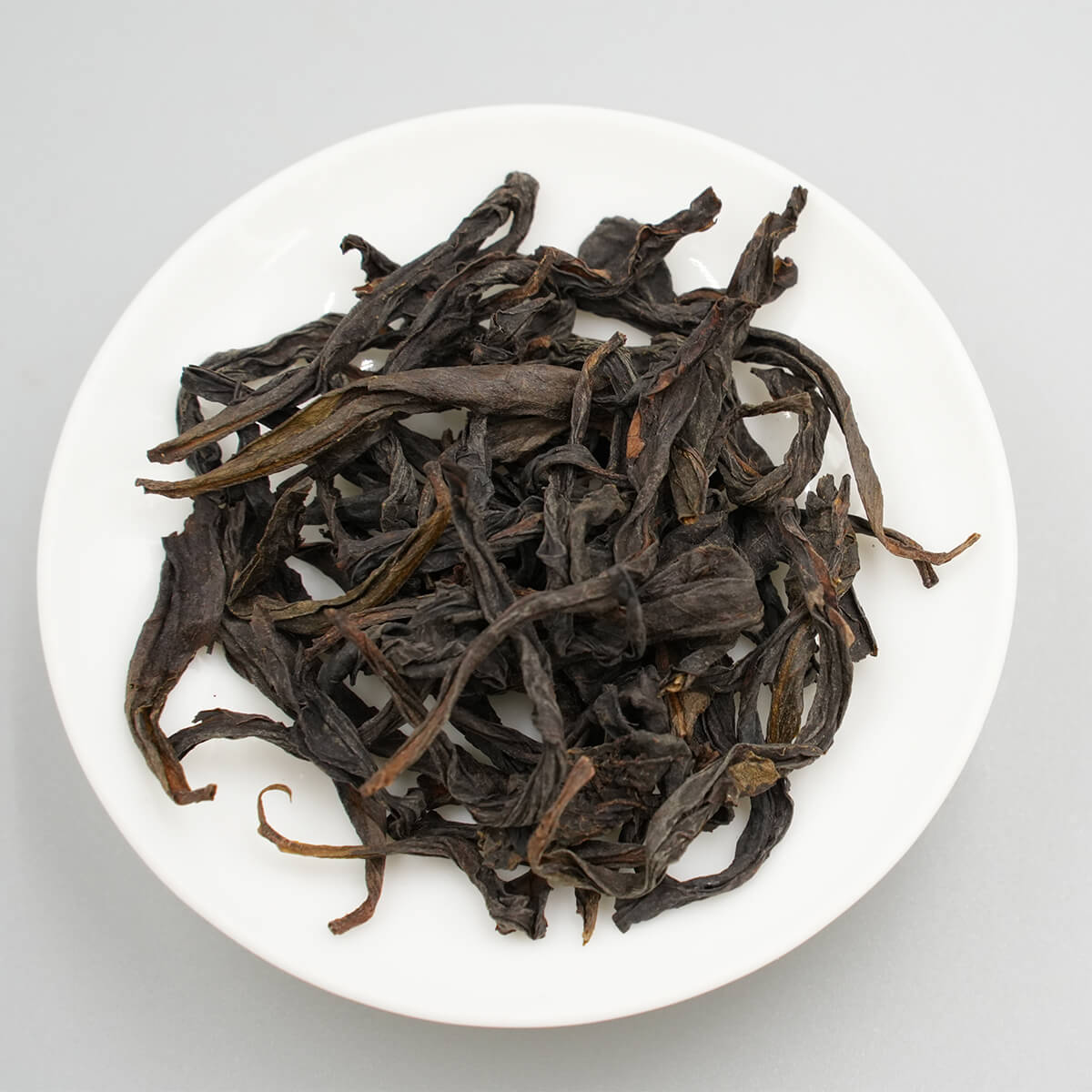 Minnan Shuixian Oolong Tea
---
Nurtured in the high mountain tea gardens of Fujian, our Minnan Shuixian captivates with a naturally sweet floral aroma and impeccable balance. Skillfully roasted, it unveils a unique smoothness, reminiscent of wild honey, leaving a silky aftertaste. Perfect for leisurely afternoons, indulge with friends in the delightful sips of Minnan Shuixian.

Origin:
Dongguan Town, Yongchun, Fujian,China
Plucking Standard:
One Bud With Three Leaves
Taste Note:
The Perfect Balance Of Floral, Natural Sweetness And Full-Bodied Flavor
Oxidation Levels:
30%-40%, Medium Oxidation
Minnan Shuixian Oolong Tea
Tea Leaves from 60 Years Old Tea Trees with a Distinct Orchid Aroma
Minnan Shuixian Tea From Fujian Province
The Tea Has Passed Japanese Organic Food Safety Tests.
Tea From 60 Years Old Tea Trees. Highly Resteepable. High Sweetness.
Old tea trees mostly metabolize with carbonaceous compounds. With higher levels of carbonaceous compounds leaves from old trees contain more sugar and polyphenols. Brews of old tree tea are dense, smooth, sweet, and thick.
Since Ancient Times Misty High Mountains Produce Quality Tea.
This tea is grown in the high mountains. High mountains have lusher vegetation, their soils contain higher organic matter content, and the extreme day and night temperature difference promotes the accumulation of tea substances in leaves.
Brew It Correctly. Experience the Authentic Taste of Chinese Tea.
We Insist On Using Environmentally-friendly Packaging.
iTeaworld has always advocated for green and environmentally-friendly principles. We use paper certified by the Forest Stewardship Council (FSC) and soy-based inks for packaging.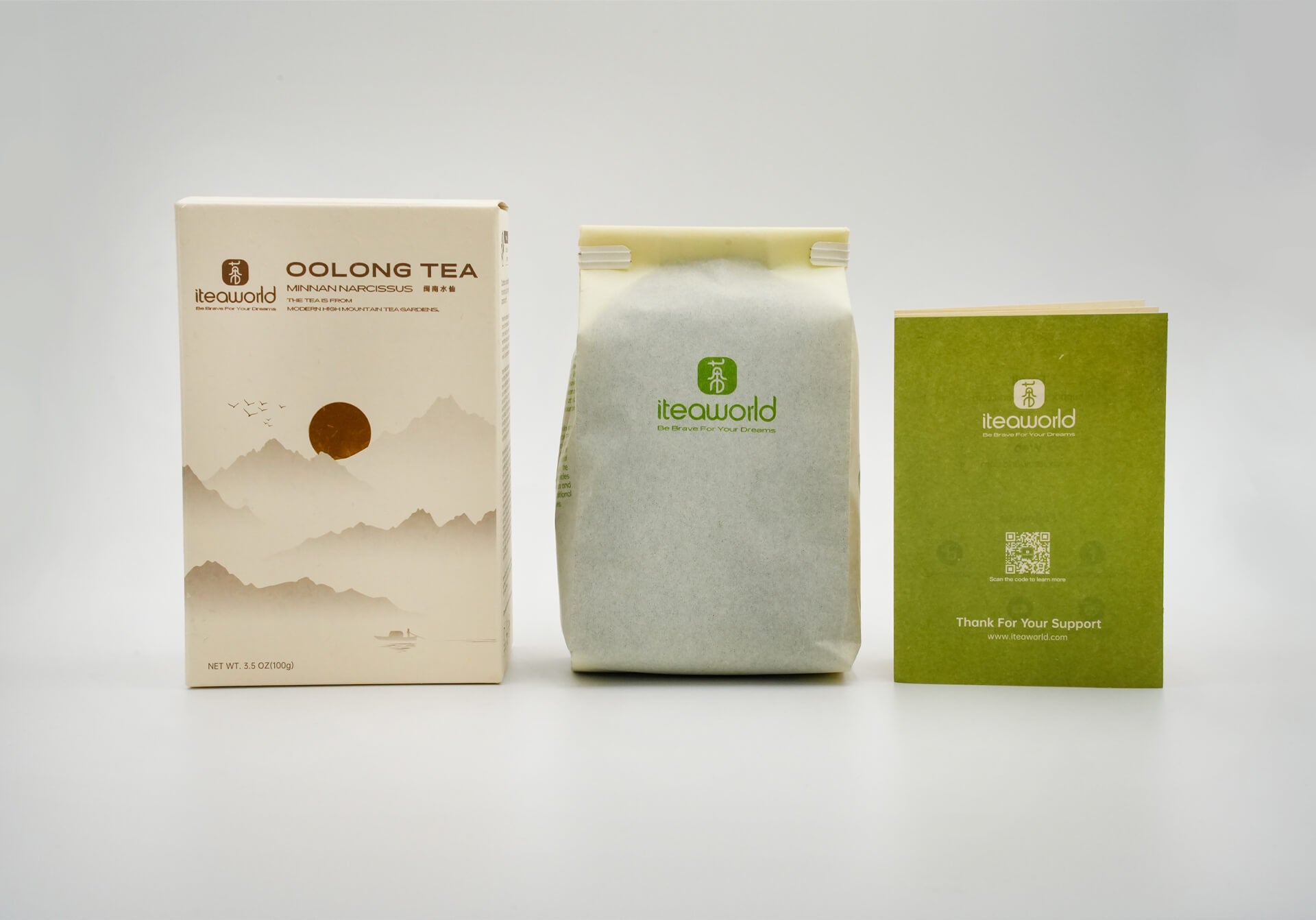 This product is rated 5.0 of 5.0 stars.
It has received 5 reviews.
Five stars
have the honor and I am fascinated with the teas of @iteaworld all their varieties are great! I am a big fan of oolong tea, its creaminess, its balanced flavor, excellent aroma and color, it is perfect for the palate, I really recommend the teas of iTeaworld their staff is highly qualified in the knowledge of the tea culture, they are friendly and will help you with all your doubts
5 Stars
I have the honor and I am fascinated with the teas of @iteaworld all their varieties are great! I am a big fan of oolong tea, its creaminess, its balanced flavor, excellent aroma and color, it is perfect for the palate, I am
Floral and charcoal
My first thought was of some type of paste with a floral back tone. The leaves are a dusty, dark chocolate. The initial aroma coming off the leaves was fruity now it's a bit more charcoal. The liquor is a beautiful amber color. Liquor aroma is choral, mineral, and slightly floral. The flavor is a smattering of charcoal notes, a bit of baked bread, and floral notes. The floral notes are a bit tropical with hints of jasmine but strong in gardenia. The minerality plays well with the charcoal. An interesting balancing act on the palate.
Roasted goodness
I managed to get 9 good infusion out of it this oolong, which was great. I love when I can reuse the same leaves over and over again. The taste was pretty stable the whole time with no big changes - roasted with light floral sweetness and even though it's not the most complex oolong I ever had, I still enjoyed it very much.
Solid Daily Drinking Tea
I received the 4 sample set from iTeaworld yesterday, and I must say, their packaging is really nice - easy to handle and eco-friendly. The larger box it came in adds to the overall aesthetics and presentation of their product.
Appearance: The tightly rolled Minnan Narcissus Oolong leaves boast a captivating deep green color with subtle hints of brown, reflecting the result of skillful roasting.
Flavor: The first sip exhibited a delicately light charcoal roast flavor, complemented by persistent floral notes that lasted well into the finish. The nuanced roasty undertone was quite pleasant in later sips, harmonizing with the floral essence and adding to the delightful complexity in the cup.
Mouthfeel: The tea's texture struck a perfect balance, offering a pleasing viscosity that felt both comforting and delicate on the palate.
Aftertaste: The floral and roasty notes interplay, leaving a pleasant lingering flavor on the palate. I found myself eager to get to the next infusion to see what this tea had to offer.
Overall, I feel this offering from iTeaworld is a solid daily drinker, and the price point makes it accessible to many tea enthusiasts who enjoy a nice cuppa
FAQ
We Promise Provide 100% Natural Loose Leaf Tea Without Any Extra Additions. No Sugar, No Gluten.
Feel free to contact us, we are always here to answer your questions!
Support Email: support@iteaworld.com
What are the health benefits of Minnan Narcissus Oolong Tea?

There are many health benefits of Minnan Narcissus Oolong Tea, such as antioxidants, weight management support, and more.
What is the taste of Minnan Narcissus

According to our tea lovers' feedback: the first sip presents a light charcoal baking flavor with a long-lasting floral aroma that lasts until the aftertaste.
Keep in mind that tea assessment is a highly subjective experience, so we recommend giving it a try for yourself!
What countries do you ship to and what is your return policy?

We support shipping to most countries in the world, including the United States, Europe, Russia, Asia and more!
Shipping time is around 5-14 business days
We support full refund if you are not satisfied within 15 days after you receive the tea, no need to return the tea.
We are confident in our teas and are happy to provide excellent customer service.
We also currently have a free shipping discount on your first order when you sign up!