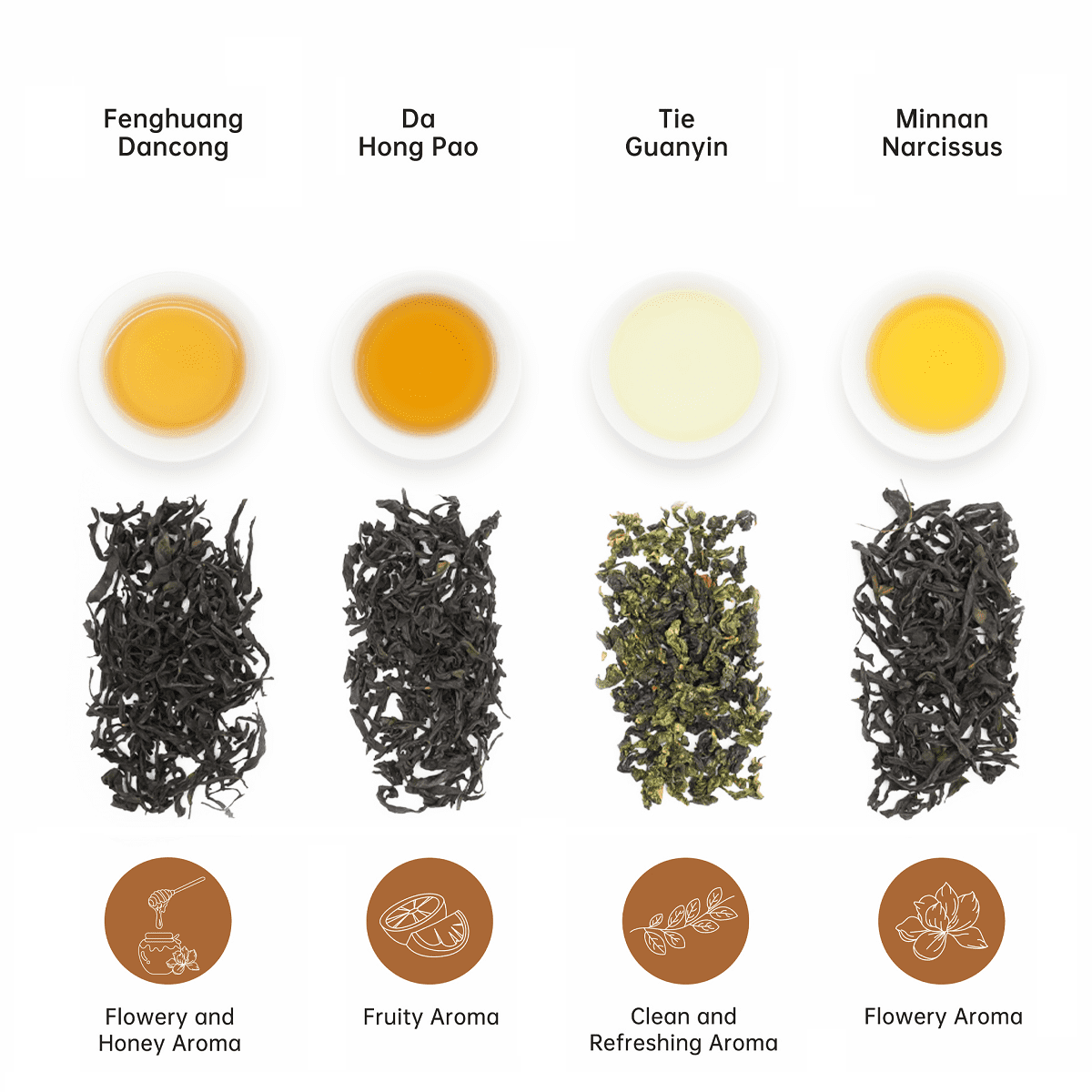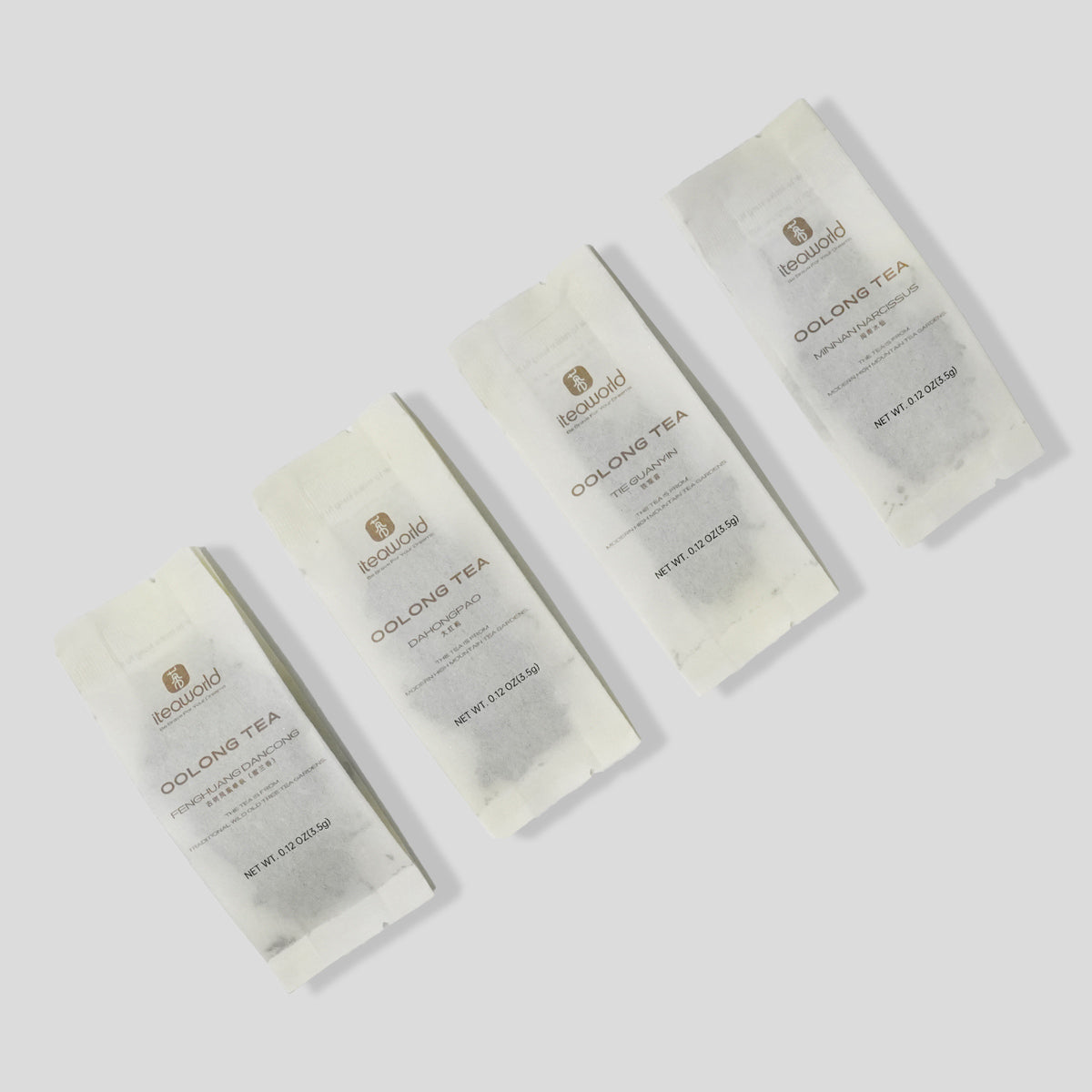 Oolong Tea Selection
---
The Oolong Tea Selection comprises four renowned loose-leaf Oolong teas from China: Tie Guan Yin, Minnan Narcissus, Da Hong Pao, and Feng Huang Dan Cong. It provides a comprehensive opportunity to appreciate the disparities among Oolong teas, from their refreshing, floral, honeyed, to fruity aromas. Moreover, you'll delve into the variations in taste brought about by differences in fermentation levels and roasting intensities. Additionally, you'll explore the unique flavors derived from both modern high-mountain tea gardens and ancient tree plantations. This collection simplifies the process of identifying your preferred Oolong tea variety.


Dahongpao Oolong tea(3.5g) *4
Tie Guanyin Oolong tea (3.5g) *4
Minnan Narcissus Oolong tea (3.5g) *4
Fenghuang Dancong Oolong tea (3.5g) *4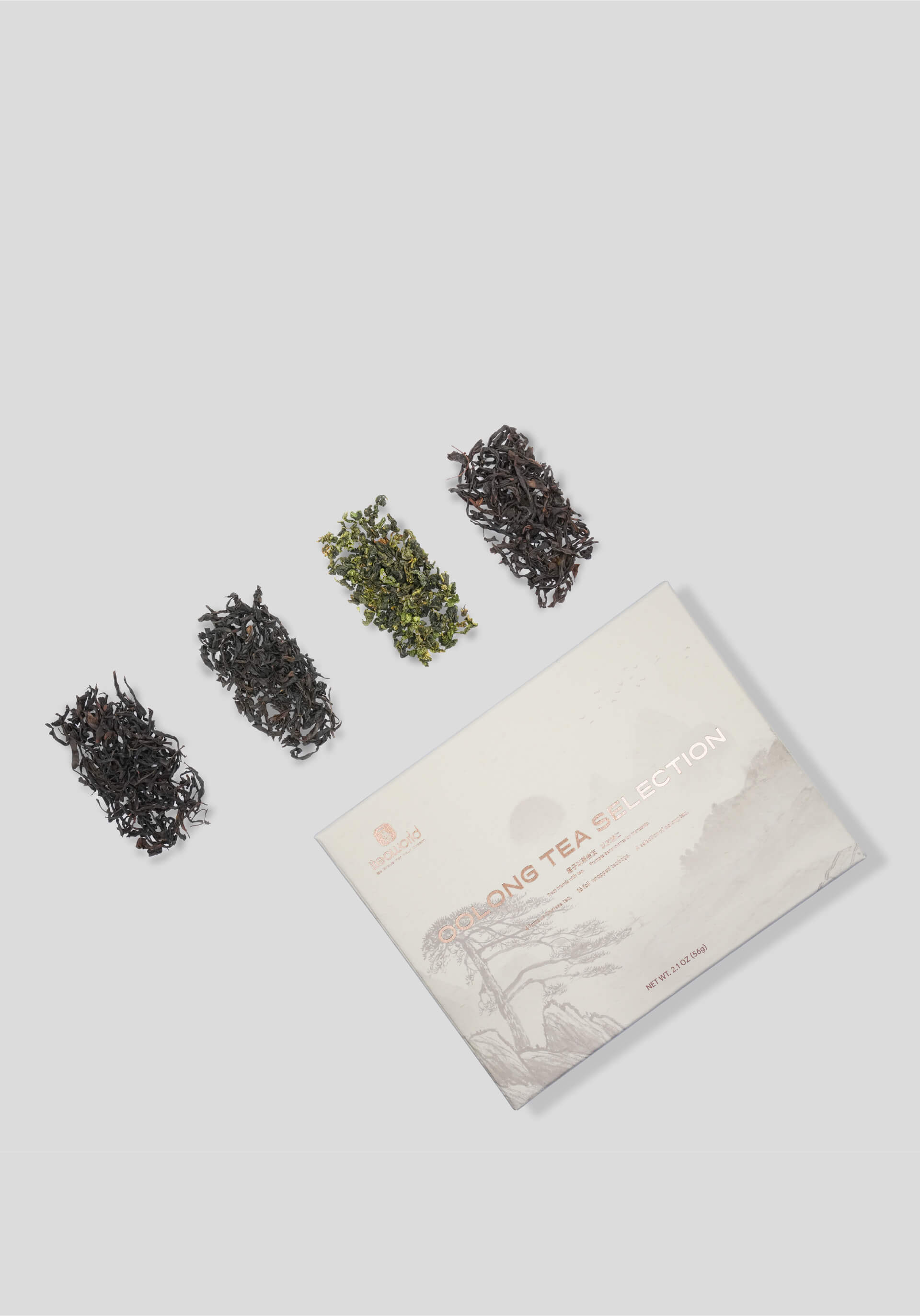 One Box for Tasting 4 Classic Oolong Tea
Each Tea Is A Classic.
Fenghuang Dancong
The most aromatic oolong tea.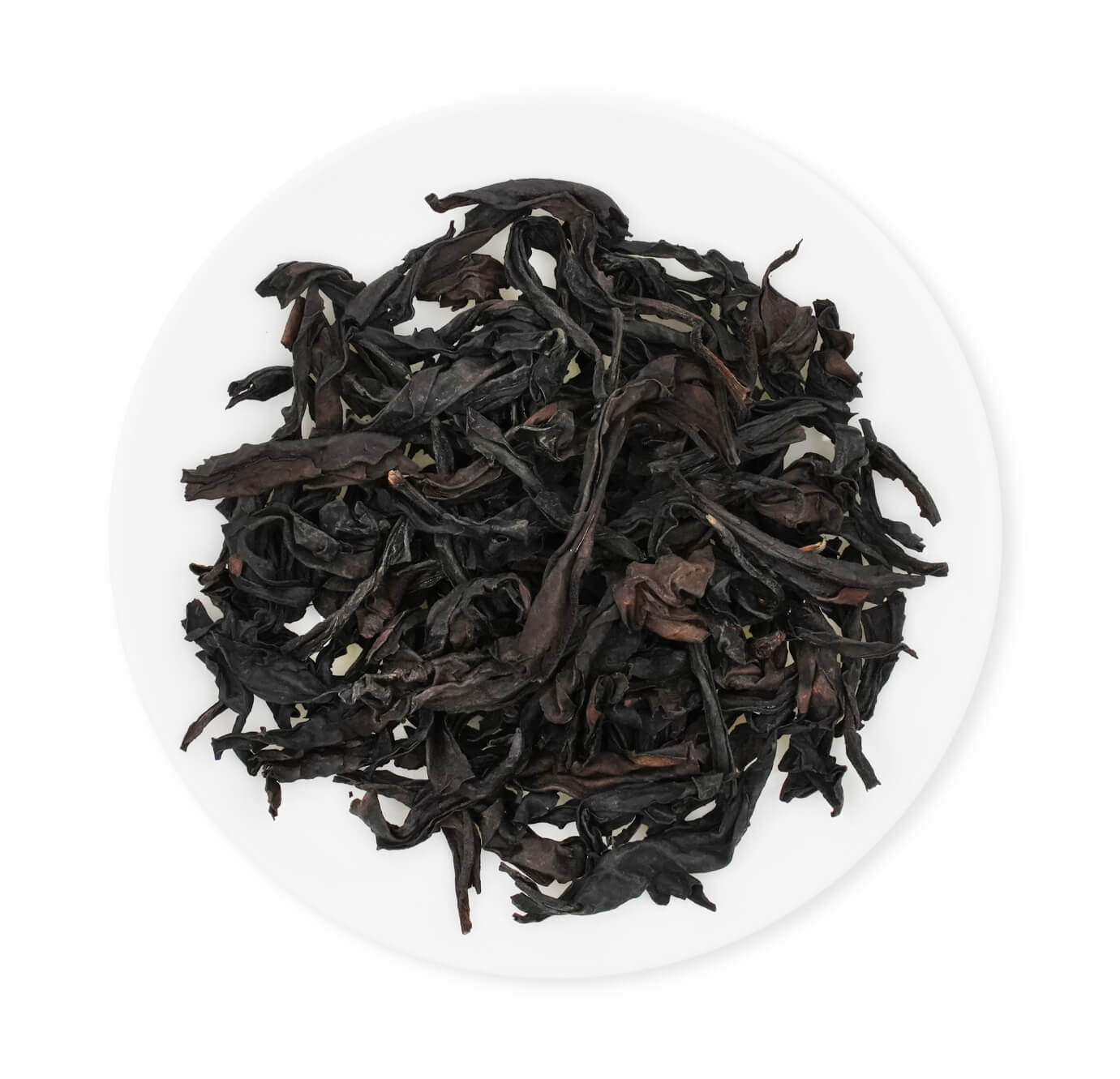 Dahongpao
The oldest oolong tea.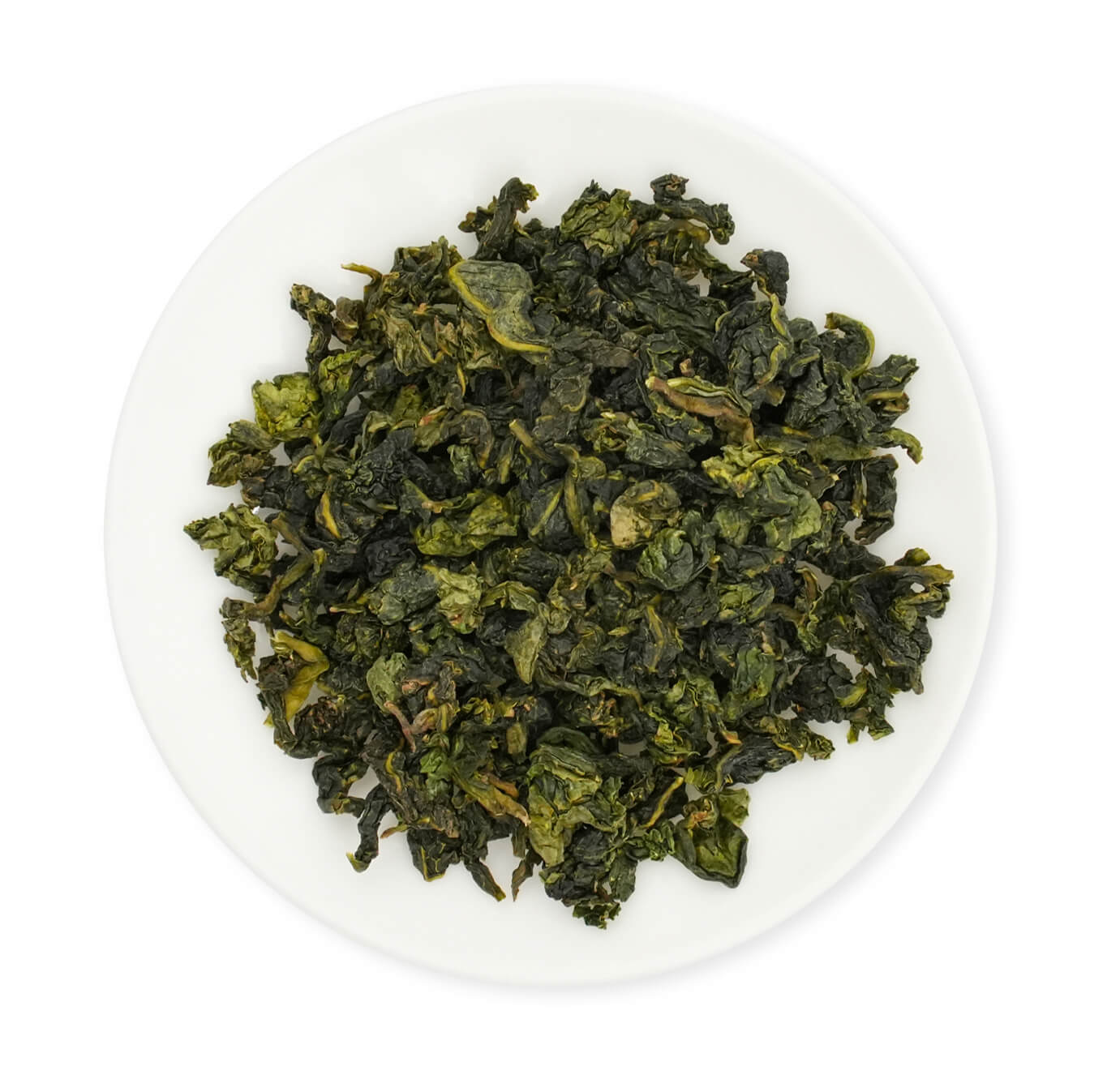 Tie Guanyin
The representative of Qin Xiang (clean and refreshing aroma) oolong tea.
Minnan Narcissus
An oolong tea adored by ladies
Experience Oolong Tea From Different Geographical Environments.
Taste Oolong Tea with Different Planting Methods.
Tea From Modern High Mountain Tea Gardens:
High mountains veiled in mists and clouds. Rich soils with high levels of organic matter. Large temperature differences between day and night.
Tea From Old Tea Trees:
Sexually reproduced hundred-year-old tea trees. One tea tree in an area of 6-8 m². Picked 1 flush a year.

Compare Oolong Tea with Different Oxidation Levels.
Oxidation levels of Chinese oolong teas are in the 10%-60% range. Lightly oxidized, medium oxidized, and highly oxidized oolong teas are all within this range.
Lightly Oxidized
Fragrance: clean and refreshing aroma, flowery aroma
Taste: fresh and brisk
Tea soup color: The color is light, mainly light yellow. Common colors are apricot and golden yellow.
Medium Oxidized
Fragrance: flowery aroma
Taste: strong and rich
Tea soup color: The color is between yellow and red. Common colors are orange and orange-red.

Highly Oxidized
Fragrance: ripe aroma, sweet aroma
Taste: mellow and thick
Tea soup color: The color is mainly red. Common colors are orange red and red and brilliant.
 In Addition To Drinking The Tea Straight, Pure Leaf Tea Tastes Even Better When Made Iced.
 Here Is The Key Information About The 4 Types Of Oolong Tea.
Brew It Correctly. Experience the Authentic Taste of Chinese Tea.
We Insist On Using Environmentally-friendly Packaging.
iTeaworld has always advocated for green and environmentally-friendly principles. We use paper certified by the Forest Stewardship Council (FSC) and soy-based inks for packaging.
This product is rated 5.0 of 5.0 stars.
It has received 6 reviews.
Fast Delivery, Great Tea
Quick delivery, and the packaging was solid. Unboxing these teas was a nice surprise, and I'm looking forward to my next order.
Different oolong flavours
Our favourite of the selection was Fenghuang Dancong. The tea was very fruity, giving us tropical and slight mango vibes but also had slight sweet undertones to the tea too. It was light and very easy to drink and we both enjoyed it a lot. One of the perks of oolong tea is that it can be brewed multiple times; as we enjoyed this tea so much we tried brewing this tea again which maintained its delicious flavour well.
Our second favourite was Dahongpao. This was also quite a fruity oolong. The tea was very light and enjoyable and even though this oolong tea didn't have the strongest flavour we still very much enjoyed drinking it with it's subtle fruity undertones.
Our next favourite was the Minnan Narcissus. We also got fruity undertones with this oolong but found it not quite as sweet as the previous two teas and found we got more of the 'earthy' oolong flavours coming through with this tea. Again, we found this oolong light and easy to drink.
Our least favourite was the Tie Guanyin oolong. We believe this tea would be aimed at people who prefer the 'traditional' oolong flavours as we got much more of an earthy, fresh and slight floral taste to this tea. Although this wasn't our favourite, we still enjoyed drinking this light oolong tea and enjoyed seeing how much the tea uncurled with this particular brew.
Great value and a couple of standout oolongs
Excellent way to try some new teas if you're interested in sampling some oolongs. The Dancong and Dahong Pao are both fantastic teas. I'll be ordering some of the Dahong Pao when my current Wuyi supplies start to get a bit lower. The Tieguanyin is good as well and a good representative of the style. The Minnan Narcissus is a tea I had never had before and I always enjoy trying a new style.
A Journey Through Flavors
So, I've been on a quest to explore new teas, and this Oolong lineup is the real deal. 4 teas I've never even sniffed before, and the price? Totally fair, y'all. I'm choosin' my future faves without breakin' the bank!
Great for those who want to try out classic Chinese oolongs!
The pack provide enough samples for costumers to try out the teas a couple of times. Great for comparing teas before committing to a full bag.
FAQ
We Promise Provide 100% Natural Loose Leaf Tea Without Any Extra Additions. No Sugar, No Gluten.
Feel free to contact us, we are always here to answer your questions!
Support Email: support@iteaworld.com
What are the health benefits of Loose Leaf Oolong Tea?

Loose Leaf Oolong Tea offers potential benefits including antioxidants for combatting free radicals, potential support for weight management, and improved heart health due to its ability to lower cholesterol levels and regulate blood pressure.
Shelf life of Loose Leaf Oolong Tea and how to preserve it

The shelf life of loose leaf oolong tea is 24 months. To keep loose leaf oolong tea fresh, store it in an airtight container away from direct sunlight and moisture. Proper storage will help maintain its flavor and aroma over time.
What countries do you ship to and what is your return policy?

We support shipping to most countries in the world, including the United States, Europe, Russia, Asia and more!
Shipping time is around 5-14 business days
We support full refund if you are not satisfied within 15 days after you receive the tea, no need to return the tea.
We are confident in our teas and are happy to provide excellent customer service.
We also currently have a free shipping discount on your first order when you sign up!
This product is rated 5.0 of 5.0 stars.
It has received 6 reviews.