Classic Tea Selection Buy 1 Get 1
How to Get it?
Choose the "2 Box (112g 4.2OZ)" Option To Get a Limited Time Buy One Get One Free Discount!
Experience 8 classic Chinese loose leaf teas at once, superb for tea lovers! Each packet can be brewed more than 7 times, it's cost effective and the packaging is sustainable. Love iTeaworld's eco-friendly philosophy! Love even more the customer service of direct refunds if you are not satisfied!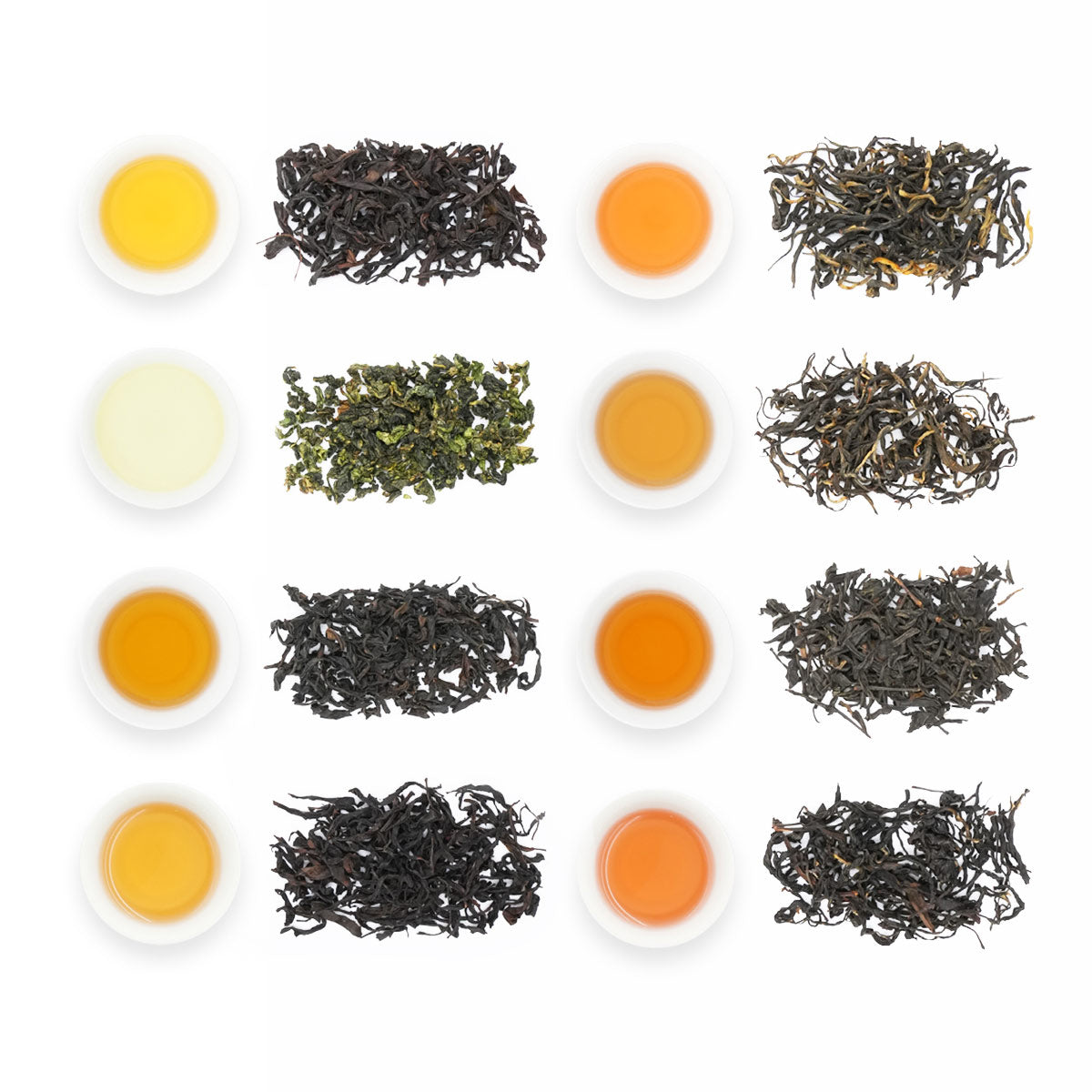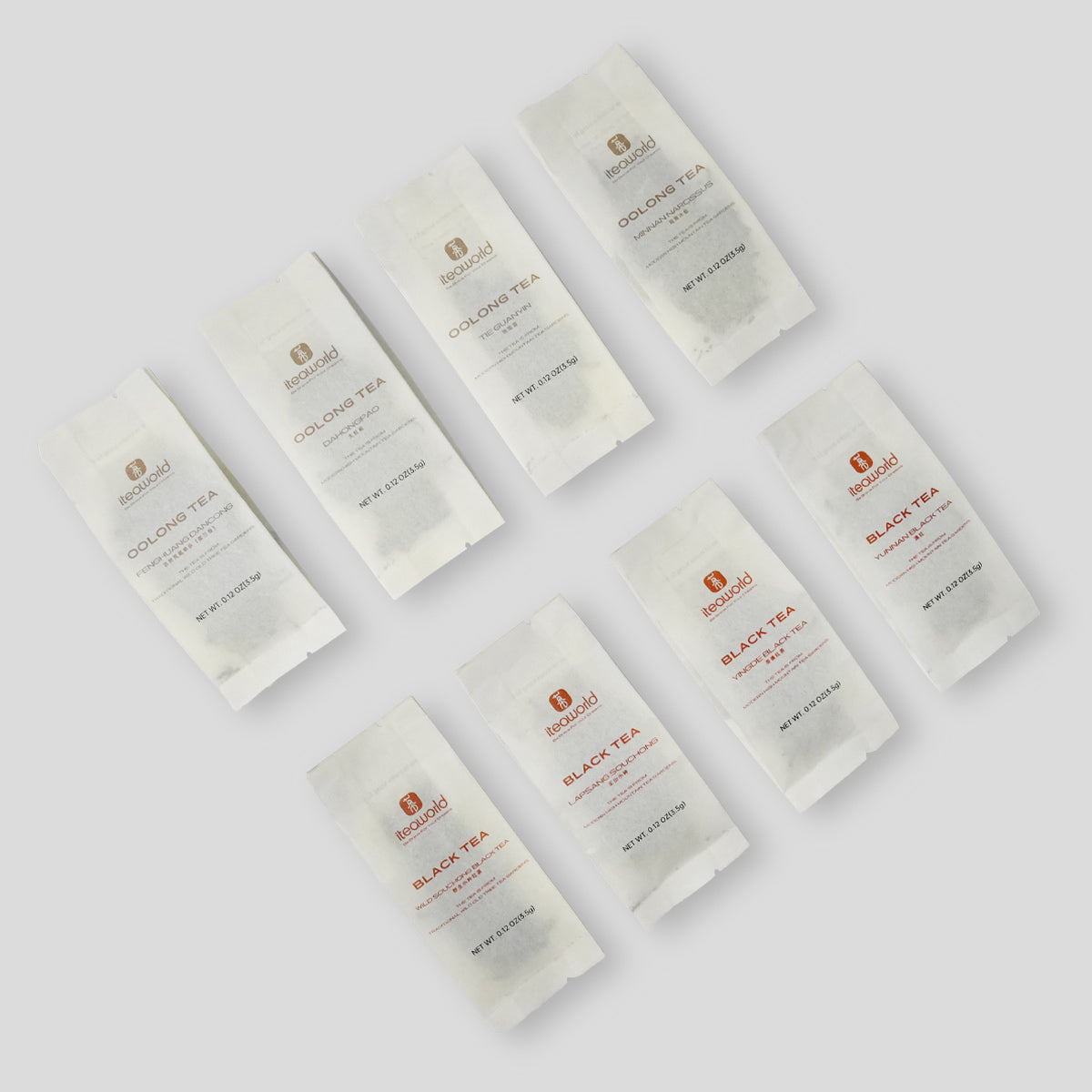 ---
Uncover the treasures of Chinese tea culture with our Classic Tea Sampler, showcasing eight iconic Chinese teas - four oolongs and four blacks. The collection promises a captivating sensory experience, allowing you to explore the complexities of aroma, fermentation levels, and the origins of the different tea gardens - all conveniently packaged in one box. Immerse yourself in a world of aromas, from the clarity of clear, the elegance of floral notes, and the sweetness of honey, to the rich, fruity flavors of oolong tea. For black teas, you can enjoy floral, honey, sweet, and smoky flavors. Our carefully selected teas include low, medium, and high oxidation levels from modern high-mountains tea gardens, abandoned tea gardens, old tree tea gardens, and wild tea trees.

Classic Tea Selection
8 Tea Details:
Tie Guanyin Oolong Tea *2
Minnan Narcissus Oolong Tea *2
Da hong pao Oolong Tea *2
Fenghuang Dancong Oolong Tea *2
Yunnan Black Tea *2
Yingde Black Tea *2
Souchong Black Tea *2
Wild Souchong Black Tea *2
Shop Now
Have A Nice Cup Of Chinese Tea With You
Classic Tea Selection Buy 1 Get Free 1
Contact Us
Do you have any question?
If you have any questions please feel free to contact us!
We offer a free refund within 15 days if you are not satisfied with tea!
Join us in the paradise of tea lovers!