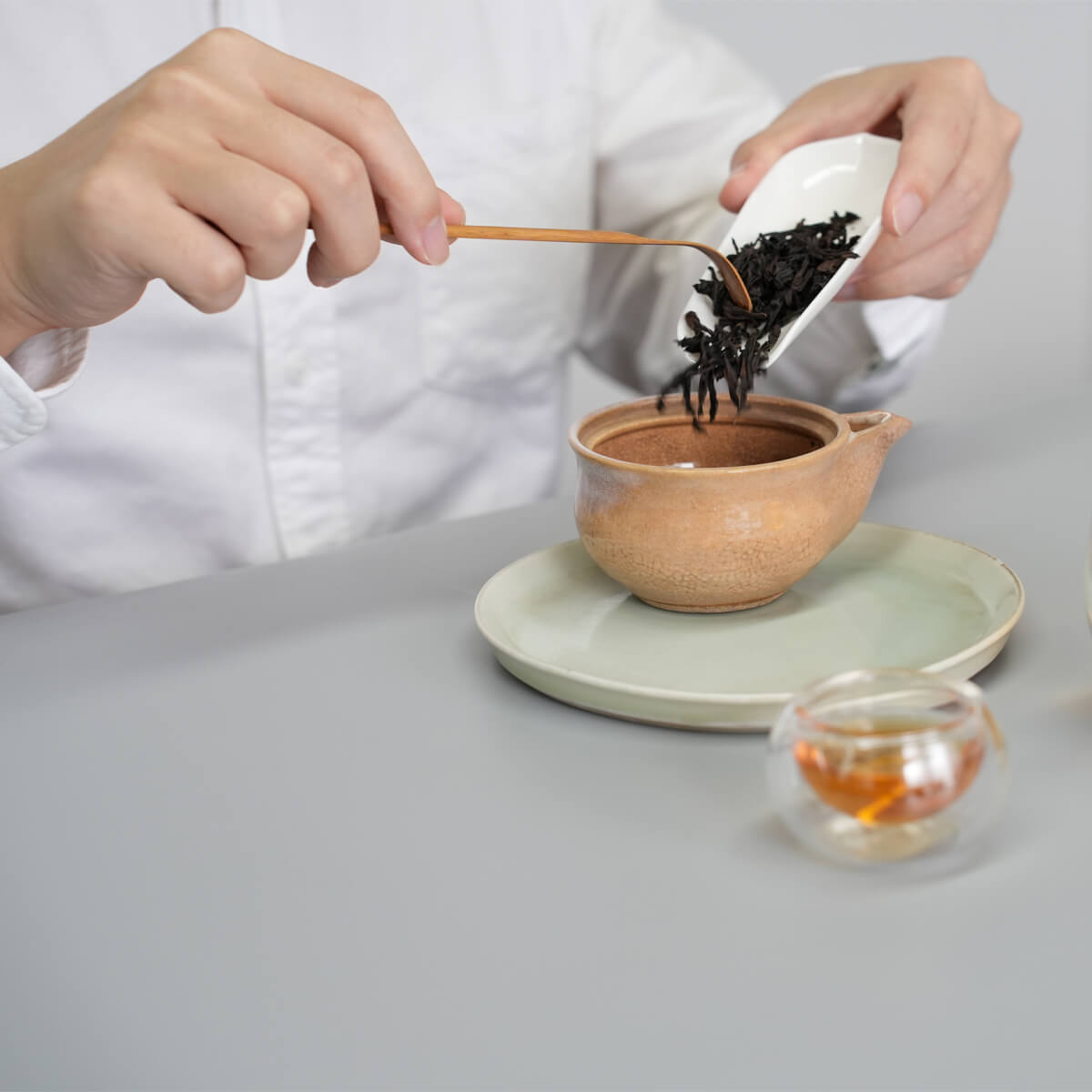 Da Hong Pao Oolong Tea (Big Red Robe)
---

Origin:
Wuyi Mountain, Fujian,China
Taste Note:
Dense, Creamy Texture And Sweet, Minerally Mouthfeel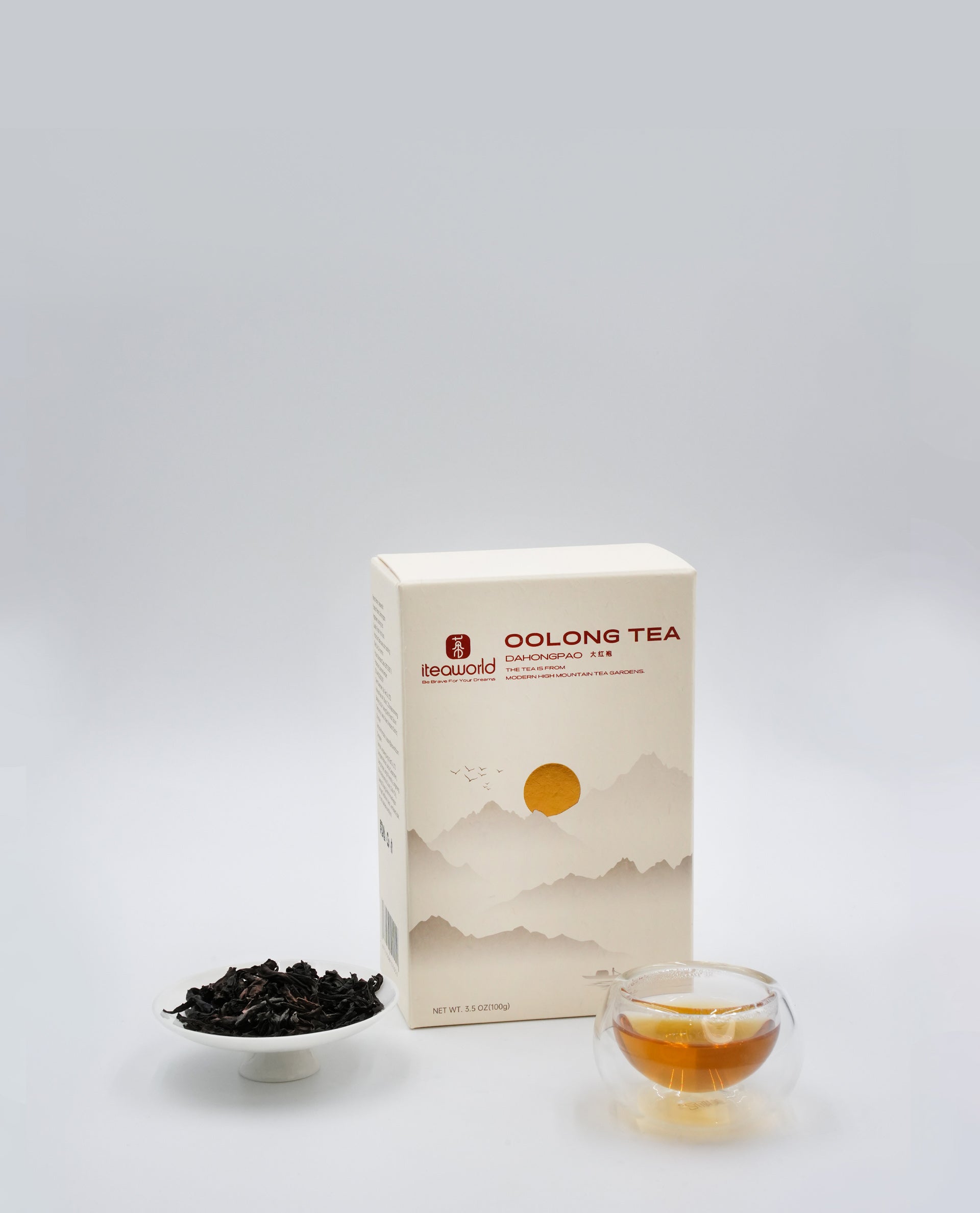 Dahongpao Oolong Tea
The Oldest Oolong Tea
From Core Producing Area of Dahongpao. More Authentic
The Unique Yan flavor
Dahongpao is a representative of Wuyi "Yan" tea, also known as Wuyi rock tea. Dahongpao tea trees grow in rock crevices, therefore Dahongpao has an notable "Yan" flavor.
The Number One Scholar Tea with A History over 700 Years
Legend has it that during the Ming Dynasty, a scholar fell ill while passing through Wuyi Mountain. Monks offered him tea leaves, which miraculously cured him. Grateful, the scholar circled the tea bushes, shedding his red robe. These trees were then named "Big Red Robe."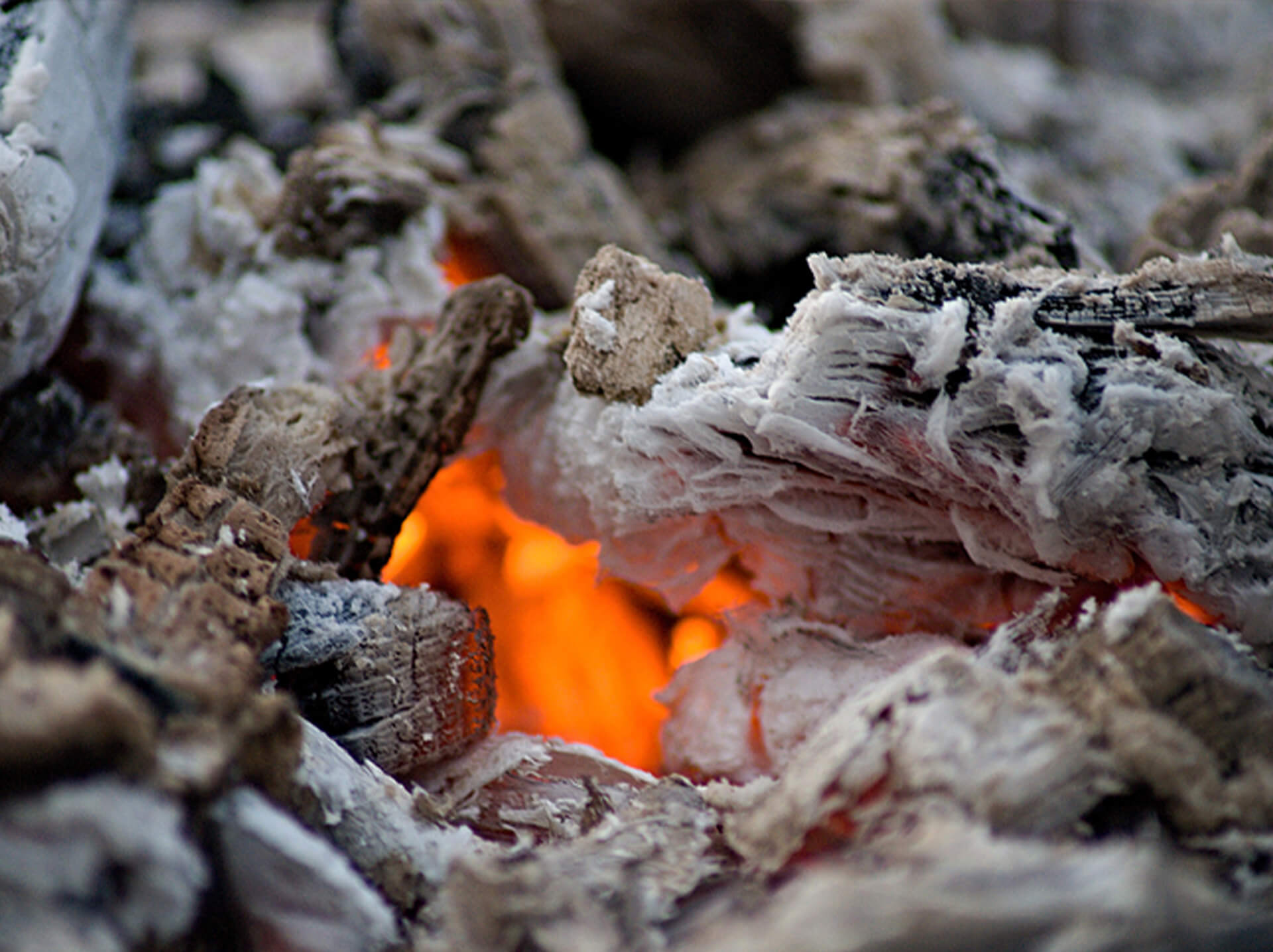 Slowly Roasted under gentle heat. Sweet Aroma with Light Smoky Scent
Quality teas are roasted under gentle heat. For more details, please refer to our blog article.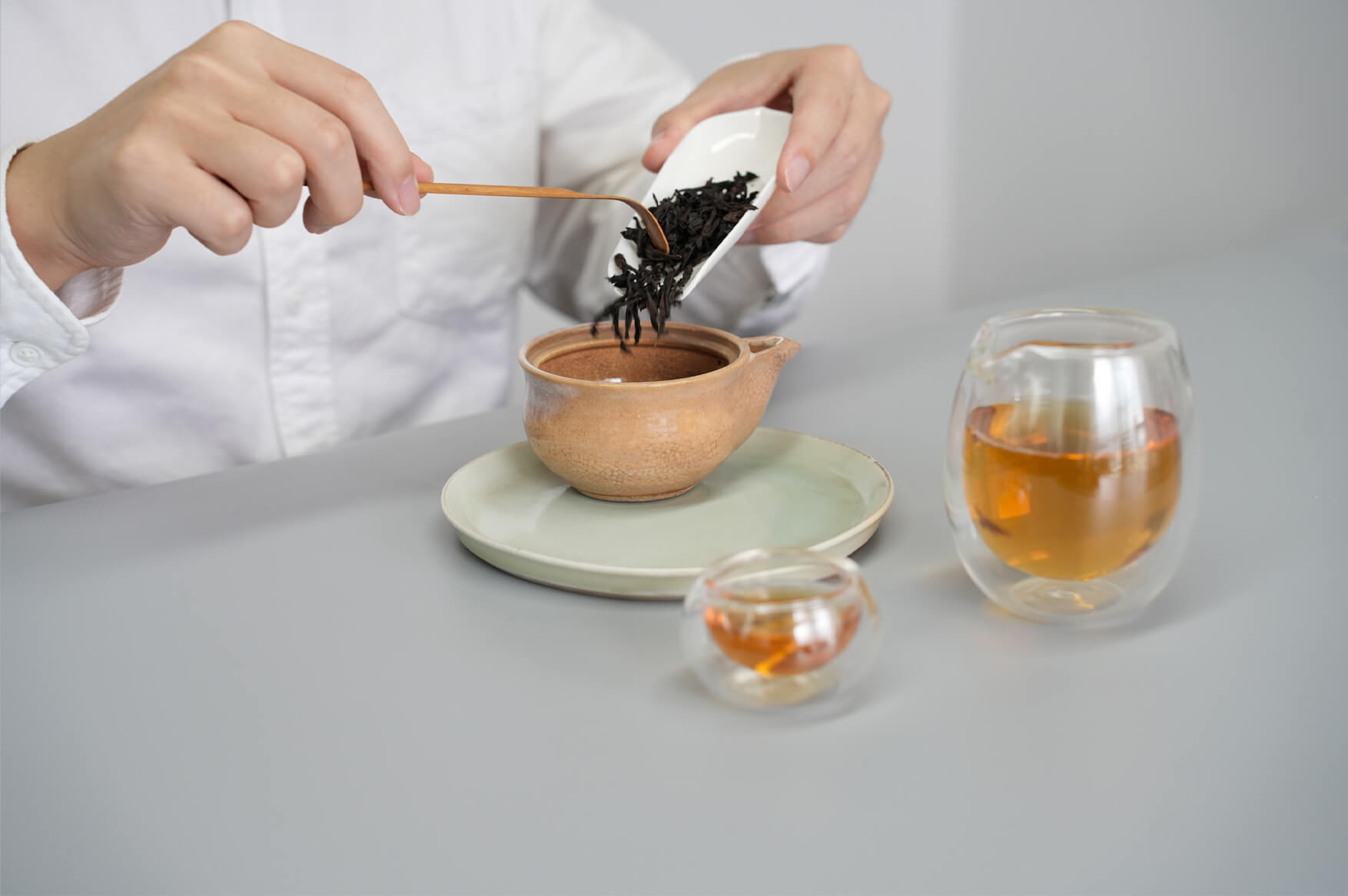 Enjoy Dahongpao Tea
Experience the unforgettable floral aroma and distinctive flavor of Dahongpao Oolong Tea, a true Wuyi Rock Tea. Savor the Zen flavor of rock tea by drinking it Kung Fu style.
Brew It Correctly.Experience the Authentic Taste of Chinese Tea.
We Insist On Using Environmentally-friendly Packaging.
iTeaworld has always advocated for green and environmentally-friendly principles. We use paper certified by the Forest Stewardship Council (FSC) and soy-based inks for packaging.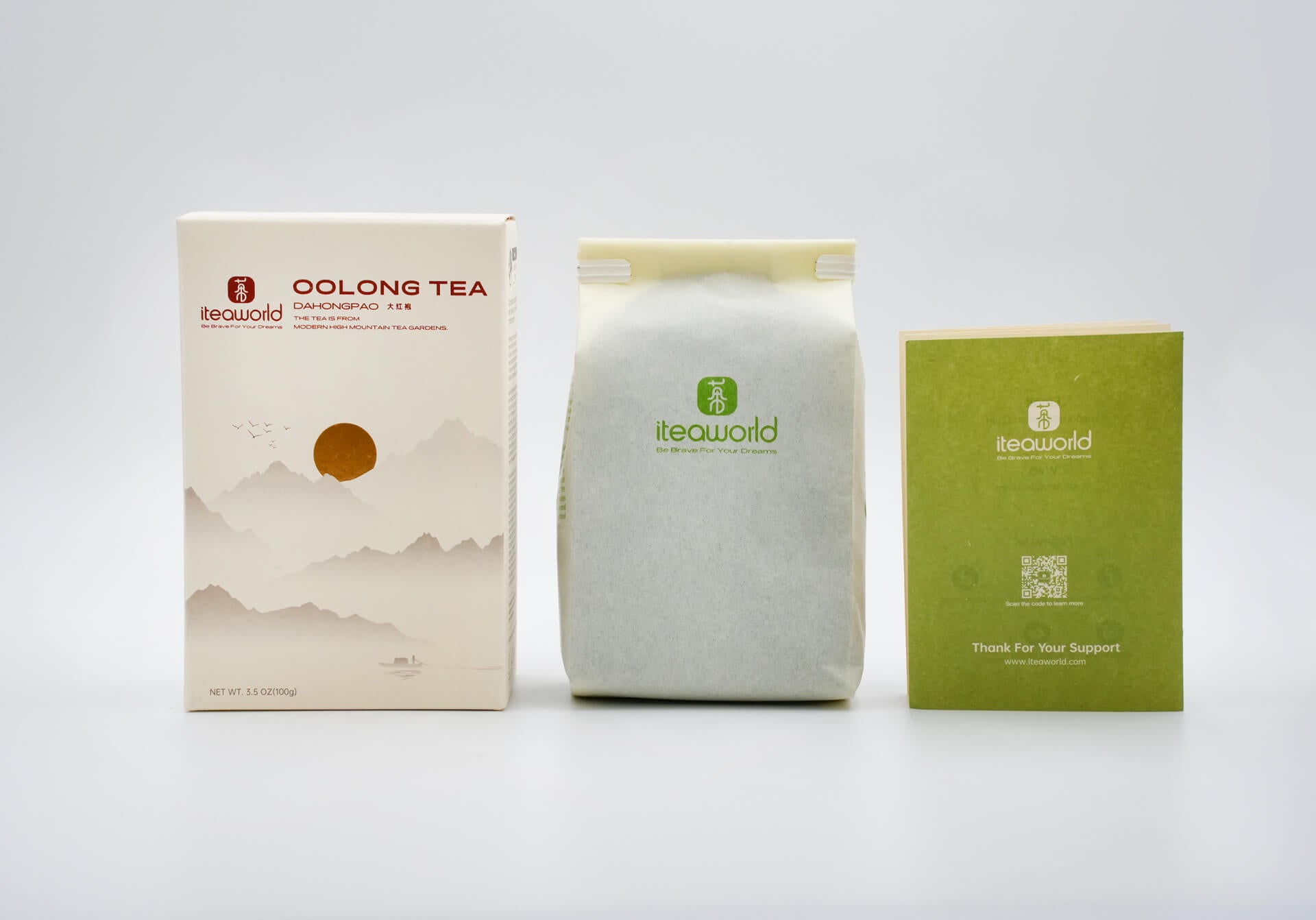 This product is rated 4.8 of 5.0 stars.
It has received 4 reviews.
Charcoal Tea
Classic Dahongpao aroma. Yum, yum, yum. A slightly drying sensation filled in with fruit and mineral notes. A touch of tropical florals as well. The leaf is a dark chocolate color, lightly twisted, and slightly dusty looking. On the initial bit of water hitting the leaves an aroma of lychee came first and then charcoal. Now roasty/toasty notes. The first infusion leans more toward the roast notes. And no I'm not talking about chicken or beef. The flavor continues to remain dominantly on the charcoal side. Which I find somewhat surprising because of the amount of other notes in the dry aroma, however, it's still quite enjoyable.
Great Dahongpao
Very strong smell full of fragrance. Intensive flavor. I can taste woody notes in combination with sweetnes and fruity notes. Very well rosted. Irecomend to try.
Unique
This dark oolong reminded me a lot of black tea. Roasted and lightly woody, smokey aroma. The taste reminded me of stone fruits like cherries and apricots, it's also lightly sweet and bitter at the same time, which was an interesting experience. The 3rd and 4th infusions were my favourite because of the velvety mouth feel. After the 4th infusion the taste changed slightly becoming more mineral.
It was my first time trying Da Hong Pao and I utterly enjoyed it.
Great tea
I've been exploring various Dahongpao Oolongs, and this one stands out. The roast is skillfully balanced, allowing the pronounced spice notes to shine through, accompanied by a delightful caramel sweetness. A truly satisfying tea tasting experience.
FAQ
We Promise Provide 100% Natural Loose Leaf Tea Without Any Extra Additions. No Sugar, No Gluten.
Feel free to contact us, we are always here to answer your questions!
Support Email: support@iteaworld.com
What are the health benefits of Da Hong Pao tea?

Da Hong Pao tea has a variety of health benefits, including antioxidant, metabolism boosting, helping to relieve anxiety and stress, and supporting heart health. While there are multiple benefits to drinking Da hong Pao, we do not recommend excessive consumption.
Please describe the flavor of Da Hong Pao tea

Da Hong Pao tea is a famous "rock tea" with a rich and complex flavor profile, often with strong mineral and rocky notes. It also has subtle sweetness and floral notes. If you have never tried it, we highly recommend you do.
Shelf life of Da Hong Pao tea and how to preserve it

Dahongpao has a shelf life of 24 months. To keep Dahongpao tea fresh, store it in an airtight container away from direct sunlight and moisture. Proper storage will help maintain its flavor and aroma over time. For more information about Dahongpao you can read Our Blog, which has a lot of information about Dahongpao!
What countries do you ship to and what is your return policy?

We support shipping to most countries in the world, including the United States, Europe, Russia, Asia and more!
Shipping time is around 5-14 business days
We support full refund if you are not satisfied within 15 days after you receive the tea, no need to return the tea.
We are confident in our teas and are happy to provide excellent customer service.
We also currently have a free shipping discount on your first order when you sign up!
This product is rated 4.8 of 5.0 stars.
It has received 4 reviews.